ICYMI: It seems Airbnb has taken some advice straight from the NSA playbook when it comes to state-of-the-art surveillance.
There have been suspicions that some hosts were spying on their guests and the occasional spy camera has been found. One agitated customer located a camera complete with infrared LEDs hidden between the slats of a ceiling vent.
Even cellphones and iPads have been found with their recording function activated. Airbnb's reaction to this has been to state that they "take privacy extremely seriously".
Obviously, this nasty video voyeurism has been instigated by the property owners themselves and not by Airbnb. But now, in light of the growing number of listings that have been damaged by renters holding wild parties, Airbnb are pushing what are described as "party prevention devices". These are stuck on the wall or ceiling to listen for constant excess noise in rented properties, and then this piece of equipment will contact the owners if something is amiss.
It is concerning that they would go to such lengths in an effort to control their paying customers, but according to Airbnb over 700,000 of their listings have these monitors in place, sending alerts to property owners if things get a little out of hand. Next up will be alcohol/pot sniffing systems, no doubt!
Airbnb is causing housing shortages brought about by its unprecedented growth. Once thriving local neighbourhoods are losing their charm as long term renters & owners are forced out by landlords and economic necessity/opportunity wanting to take advantage of much higher income from short term rentals via Airbnb and the like. In the UK the situation has become horrible with one out of four properties in some areas listed on Airbnb. Communities are losing out as homes are being taken off the regular rental market, with young adults not being able to afford to live in the areas in which they grew up.
The authorities in New York have been able to counter this problem by making it illegal to rent out an entire apartment on Airbnb for less than 30 days. Thus the long-term supply of properties for locals is ensured. NYC Council members Helen Rosenthal and Jumaane Williams savaged Airbnb in a statement, saying that:
"Airbnb consistently undermines the city's efforts to preserve affordable housing and regularly attempts to thwart regulations put in place to protect New York City residents".
Barcelona have started vigorous enforcement action with a swingeing fine of 600,000 Euros against Airbnb for their non-adherence to local laws. It is reckoned that around half of that city's holiday rentals are illegal and this has prompted local authorities to set up a team of inspectors backed up by very potent local laws to stamp out this practice. Janet Sanz, Barcelona housing councillor, put it very succinctly: "Barcelona exists for its people. The priority is it's a place to live."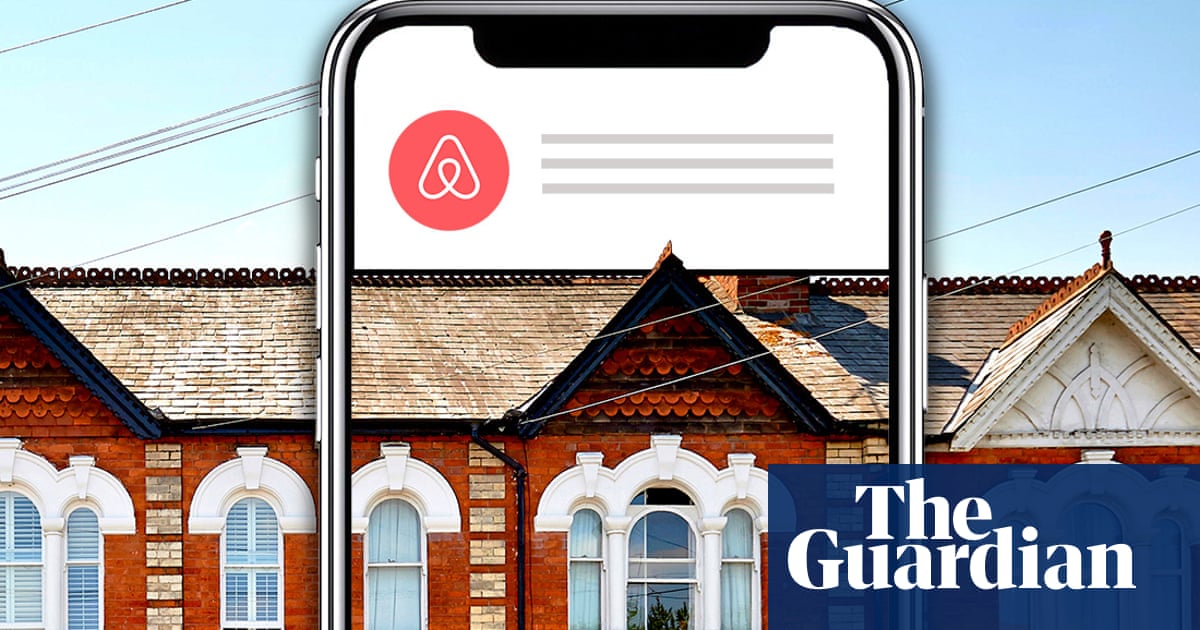 Its rapid growth has also raised issues about taxation and a lack of transparency around Airbnb. Taxes which would normally be collected by the regular hotel industry are now lost as their clientele switches to Airbnb. The lack of regulation has also sparked concerns whether or not some homes are even suitable or safe enough to be rented out like this. By way of comparison, true B&B's which have existed for decades are the ones that normally have a degree of control under local council rules.
Some landlords in a rush to make a fast buck have not considered if what they are doing is in fact legal. If the home is mortgaged it could well be in breach of the terms and conditions and in a worse case scenario this could lead to a repossession of the property by the lender. Also, home insurance could become invalid due to  running a commercial enterprise inside a private property. Some insurance companies, however, have acknowledged that there is a market for Airbnb related insurance and they now offer specialized "host insurance" policies. In the UK, any property which is let out for more than 90 nights a year needs planning permission. More than half of the properties which are available in London on Airbnb are complete houses or flats, all of which are available for more than 90 nights a year. Some landlords have had their fingers burnt by rogue tenants subletting their properties through other websites without their knowledge.
Paris has a similar cap of 120 days, but some 44% of Airbnb listings were found to be breaking this law, a situation which precipitated raids and subsequent fines of up to 25,000 Euros for those hosts involved.
The conservative Japanese have not taken kindly to Airbnb in their neighbourhoods, as they have found themselves overwhelmed by "tourist pollution". Disrespect of local customs, noise and unruly behaviour have led the Japanese government to create legally zoned areas where hosts have to be licensed. Also, an annual quota of 180 days has been imposed.
Things are no different down under in Australia with long term rentals becoming scarce as landlords are attracted to the more lucrative nightly rates. This has exacerbated an already existing housing affordability crisis. In Australia's largest State of New South Wales however, new regulations have come into force which drastically alter the Airbnb landscape. These include limits of 180 guest nights a year and the ability of apartment building owners to ban Airbnb from the premises if 75% of owners so agree during a vote.

Certainly Airbnb brings opportunities for homeowners to generate additional income but it appears now that the problems which this burgeoning industry is creating far outweigh the benefits. These issues together with the promotion of those spooky monitors by Airbnb is perhaps a tacit admission that this particular form of business model is steadily falling apart at the seams.
😃
We publish a daily dose of decentralization here every day (UTC+8), for additional daily updates follow us on Mastodon, Twitter, Telegram or Element (Matrix). Please like & share all our output. We rely on User-Generated Content so why not write for us and since we try to avoid ads and sponsorship, why not donate to help us continue our work - all major cryptos accepted. You can contact us at decentralize.today and at blog@decentralize.today