Apple is set to expand ads to new areas of your iPhone and iPad in search of its next big revenue driver.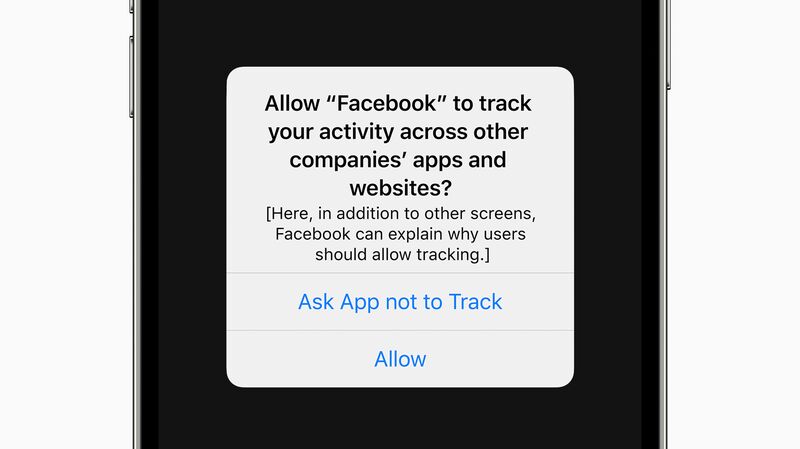 Before even talking about how Apple Inc. could expand its advertising business, I need to address the elephant in the room: how the company's privacy efforts have stymied third-party advertising on its platform.
Last year, Apple launched a feature called App Tracking Transparency, or ATT. It allows consumers to decide whether apps can track them across other applications and websites—a key way for marketers to gather data and then serve up more relevant ads. Typically, the better the ad, the more money it generates.
The feature is perfectly reasonable, and I can't fault Apple for adopting it. Users should be able to choose whether they want to be tracked. And yet, there's no denying that ATT has created some collateral damage: a major revenue hit for companies big and small.
You may not feel too bad for social media giants like Meta Platforms Inc. and Snap Inc. that have claimed to have lost billions of dollars as a result of Apple's changes, but smaller developers also say the feature has upended their businesses.
With that in mind, what you're about to read may seem a bit ironic: Apple is going to, over time, significantly expand its own advertising business.
Let's begin with the current state of play: Apple's advertising efforts today consist of display ads inside of its News and Stocks apps, as well as inside the App Store, across the iPhone, iPad and Mac. The App Store also has Google-like search ads. And more recently, Apple put advertising inside of TV+ for its "Friday Night Baseball" deal with Major League Baseball.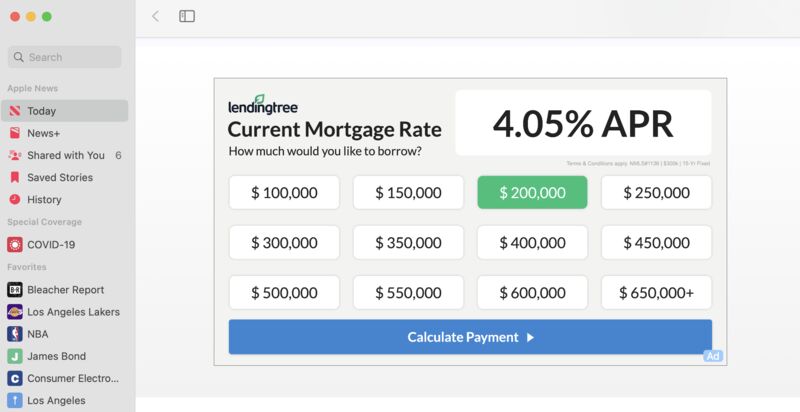 In the News and Stocks apps, the display ads are no different than what you might get on an ad-supported website (see above). In the App Store, the ads are for actual apps, which are probably more useful for Apple users than mortgage rates.
Some people may resent Apple putting ads in the News and Stocks apps. After all, the iPhone is supposed to be a premium device. Let's say you shelled out $1,000 or more to buy one, do you want to feel like Apple is squeezing more money out of you just to use its standard features?
Now, a portion of ad revenue from the News app's Today tab goes to publishers, but it's not clear how much. Apple also lets publishers advertise within their stories and keep the vast majority of that money. Surprisingly, Today ads also appear if you subscribe to News+ for $10 per month (though it's a smaller number).

Of course, seeing ads on news websites is commonplace—even behind a paywall—but it's rare in general for paid services on iOS to have them. And it feels like quite a shift from when Steve Jobs gleefully touted that iCloud would have no ads when he announced it in 2011.
Another ironic detail here is that the company's advertising system uses data from its other services and your Apple account to decide which ads to serve. That doesn't feel like a privacy-first policy.
You can disable the ad personalization feature (look under Apple Advertising in the settings app's Privacy & Security menu), and the company says that 78% of iOS 15 users have done just that. But the system will still leverage data like the identity of your carrier, device type and what you read.
You may ask then, why don't Apple apps have to ask permission to track users via a pop-up message? That's what happens with other apps under ATT.
The reason, Apple says, is that the system "does not follow you across apps and websites owned by other companies." That's what ATT is designed to prevent. If a third-party app doesn't track across outside apps and websites, it also doesn't need to show a pop-up.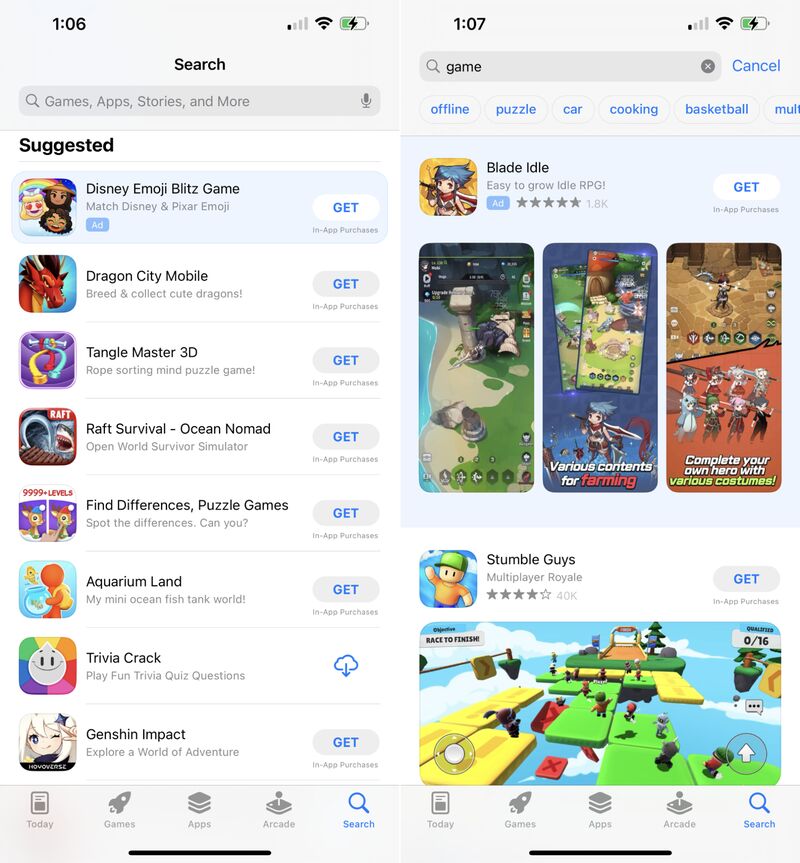 On the App Store, display ads are currently shown in the search tab in the Suggested panel. Apple will also soon expand ads to the main Today tab and within third-party app download pages. Search ads in the App Store are a bit different: Developers can pay to have their app featured in results when a user searches terms like "car racing" or "basketball," for instance.
The tech giant's future ambitions are broader. Several months ago, Apple's advertising teams gained a foothold within the company's services organization. The ad group's vice president in charge, Todd Teresi, started to again report directly to services chief Eddy Cue instead of deputy services head Peter Stern. (Teresi reported to Cue in the days of Apple's in-app iAd network, which shut down in 2016.)
The ads business also was called out during Apple's most recent earnings call, though not in a positive way. Chief Executive Officer Tim Cook and Chief Financial Officer Luca Maestri said the operation saw some Covid-related headwinds.
Still, Cook sounded committed to the business, calling it a "great" discovery tool for app developers. That's more than Cook said about many of the company's key initiatives during the call, including AirPods, augmented reality, artificial intelligence, health and fitness services, or the Apple Card.
Inside the ads group, Teresi has talked up expanding the business significantly. It's generating about $4 billion in revenue annually, and he wants to increase that to the double digits. That means Apple needs to crank up its efforts.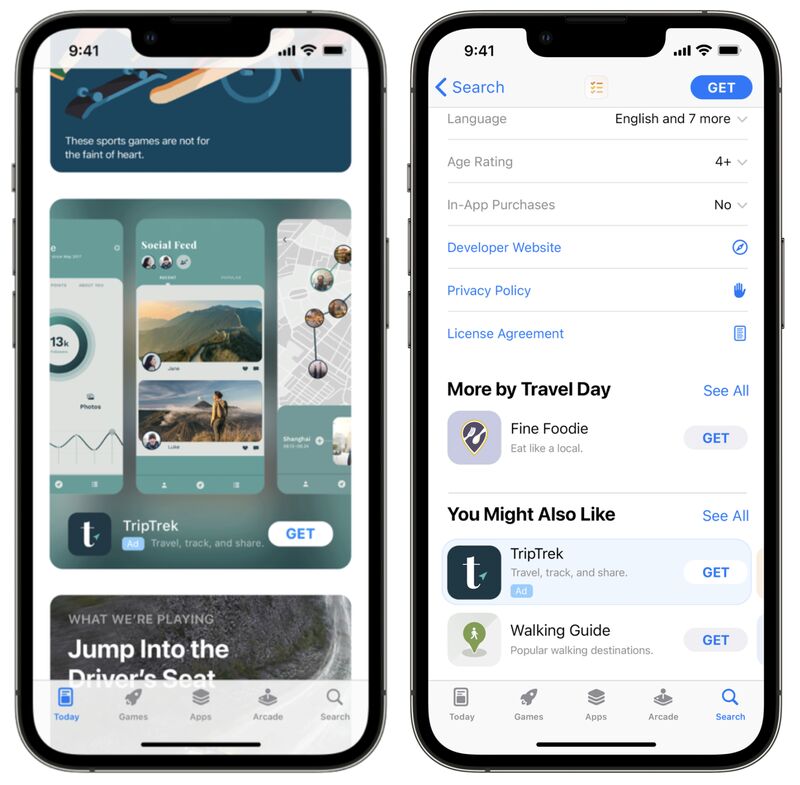 I believe that the iPhone maker will eventually expand search ads to Maps. It also will likely add them to digital storefronts like Apple Books and Apple Podcasts. And TV+ could generate more advertising with multiple tiers (just as Netflix Inc., Walt Disney Co. and Warner Bros. Discovery Inc. are doing with their streaming services).
That being said, I don't anticipate Apple going back into the business of serving up ads inside of third-party apps—at least not soon. Apple tried and failed at that with iAd starting in 2010.
The effort to add search ads to Apple Maps has already been explored internally. Such a feature would probably work similarly to search ads in the App Store. For instance, a Japanese restaurant could pay money to rank at the top of local listings when users searched for "sushi." If you've used Yelp, you already get the idea.
In the books and podcast apps, publishers could pay for their work to appear higher in results—or in ads placed throughout the apps. Publishers have long been able to sell books inside of the Apple Books app, and subscribing to podcasts could be tied to advertising as well.
An ad-supported TV+, meanwhile, could offer older shows for a lower price—and help promote the paid offering.
Now the only question is whether the customers of Apple—a champion of privacy and clean interfaces—are ready to live with a lot more ads.
https://www.bloomberg.com/news/newsletters/2022-08-14/apple-aapl-set-to-expand-advertising-bringing-ads-to-maps-tv-and-books-apps-l6tdqqmg
💡
We publish daily doses of decentralization every day and boost out on
Mastodon
,
Twitter
,
Telegram
, Lemmy, Tribel and
Element
(Matrix). Please like & share our output. We rely on you for content, so why not
write
for us. We welcome sponsorship and
donations
to help us continue our work - all major cryptos accepted or buy us a coffee. Contact us at blog@decentralize.today - many thanks for all donations received, much appreciated.