In this week's edition of EXPOSED! I'm taking a look at an industry that claims that it will 'cure all ills' but ultimately sickens many...
"For every $1 spent on 'basic research', Big Pharma spends $19 on promotions and advertising."
BMJ 2012; 345 doi:
(Published 07 August 2012)
Big Pharma is the nickname given to the world's pharmaceutical industry and it includes the trade group Pharmaceutical Research and Manufacturers of America (PhRMA). Big Pharma and medical device companies make billions of dollars every year. They've also spent billions on fines, settlements and jury verdicts. In 2014, global revenue from pharmaceuticals was over $1 trillion thus making Big Pharma one of the most powerful industries in the world. Six of the top ten companies have their headquarters in America, these being Johnson & Johnson, Pfizer, Merck, Gilead, Amgen and Abbvie. Big Pharma however, is one of the most hated industries in the USA right behind tobacco and the oil, gas and chemical industry.
By 2021, Big Pharma profits from prescription drugs are expected to reach $610 billion. The US, according to the Department of Commerce, has about half of the world's share of the medical devices market, making about $148 billion. In 2015, Americans spent an all-time high of $457 billion on prescription drugs, however the prices of these drugs continues to rise several times faster than wage growth.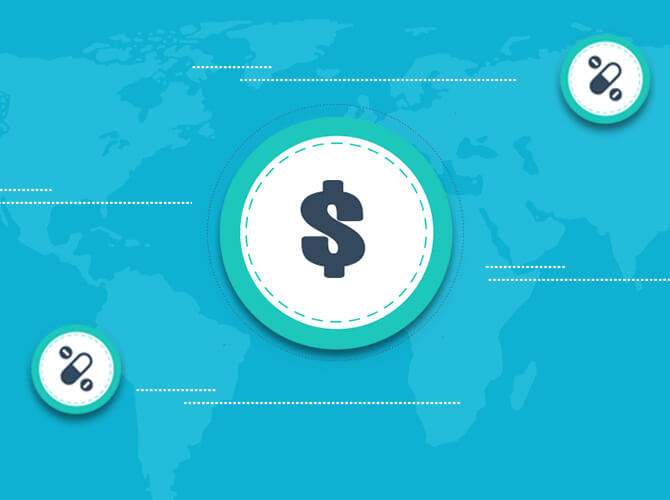 According to the consumer watchdog group Public Citizen, Big Pharma is the biggest defrauder of the Federal Government under the False Claims Act. Despite criminal charges and fines for a history of fraud, bribes, lawsuits and scandals, Big Pharma still stays in business. A Public Citizen report which came out in March of 2016, highlighted some astonishing facts about the pharmaceutical industry. These include drugs for unproven and often dangerous uses, paying kickbacks to doctors to increase prescriptions of expensive medications and concealing from the Food and Drug Administration (FDA) critical data on drug safety. The report spanned a period of 25 years and showed all of the settlements which the industry had with federal and state governments for illegal activities from 1991 to 2015. The report indicated that 92 different companies made 373 settlements totaling nearly $36 billion. Did this hurt? Probably not because the industry generates so much profit. The top 11 companies alone made $711 billion from 2003 to 2012.
Unlawful promotions have been the main violations, wherein the companies market their drugs to doctors for unapproved uses. Johnson & Johnson is one of America's most valuable public companies with consumer products ranging from Band-Aid to baby powder, Neutrogena to Rogaine, Listerine to Visine, Tylenol and Sudafed. It likes to promote itself as a caring and giving corporation within the world's healthcare industry. But most of its revenue doesn't come from those consumer favorites but from high margin medical devices such as artificial hips and knees, heart stents, surgical tools and monitoring devices. And then there are prescription drugs with even higher margins which target Crohn's disease, cancer, schizophrenia, diabetes, migraines and heart disease.
In 2013 Johnson & Johnson paid a $2.2 billion penalty for promoting its anti psychotic Risperdal for off-label use in elderly patients with dementia, even though the company allegedly knew - from its own concealed study findings – that the drug may cause strokes in those patients.
The government further alleged that the illegal marketing continued even after the FDA, in April 2005, required a black-box warning that atypical anti psychotics, including Risperdal, increased the risks of death in patients with dementia related psychosis.
Attorney General Eric Holder said "The conduct at issue in this case jeopardized the health and safety of patients and damaged the public trust. This multibillion-dollar resolution demonstrates the Justice Department's commitment to preventing and combatting all forms of health care fraud. And it proves our determination to hold accountable any corporation that breaks the law and enriches their bottom line at the expense of the American people."
John Roth, Director of the FDA's Office of Criminal Investigations said "When pharmaceutical companies interfere with the FDA's mission of ensuring that drugs are safe and effective for the American public, they undermine the doctor-patient relationship and put health and safety of patients at risk. Today's settlement demonstrates the government's continued focus on pharmaceutical companies that put profits ahead of the public's health. The FDA will continue to devote resources to criminal investigations targeting pharmaceutical companies that disregard the drug approval process and recklessly promote drugs for uses that have not been proven to be safe and effective."
http://www.justice.gov/sites/default/files/opa/legacy/2013/11/04/janssen-info.pdf
The young were also targeted with prescriptions for Risperdal written for them to alleviate all kinds of behavioral disorders. One such child was Austin Pledger and he suffered from severe autism. Due to the side effects of Risperdal, he started growing breasts when he was 12 and these eventually measured 46DD. The FDA had prohibited Johnson & Johnson salespeople from trying to promote Risperdal to doctors to treat children because of its feared side effects that included hormonal disorders. The Pledgers sued Johnson & Johnson and the jury found that Risperdal had deformed Austin after the company had encouraged his doctor to prescribe it without warning of the risks. Johnson & Johnson's emails, sales training manuals and business plans produced as evidence in the case revealed that the company organised special sales units that illegally targeted doctors who treated the elderly and children. State mental institutions treating children, whose drugs would be paid for by Medicaid, were targeted too. The jury awarded the plaintiffs $2.5 million.
In 1998 Johnson & Johnson acquired DePuy which was the leading manufacturer of hip replacements and this company was the first to design metal-on-metal versions. However, it all went sadly wrong as there was a flaw in the design which caused the metal components to abrade against each other and corrode away metallic material into the patients' systems. This problem caused serious injuries to patients and the implants were investigated by the FDA. Subsequently, a jury in Dallas ordered Johnson and Johnson and its subsidiary DePuy Orthopedics to pay more than $1 billion in damages to 6 plaintiffs who were found to have been injured by one of the company's all-metal implants. Nearly 100,000 prosthetic devices have been recalled and there have been thousands of hip replacement lawsuits. One leading medical journal referred to it as "one of the biggest disasters in orthopedic history." All-metal hips were supposed to be the answer to previously used plastic socket liners which would sometimes wear down, causing pain and limiting patients' mobility. But now with all-metal hips, dangerous levels of chromium and cobalt were found in patients' blood, on top of which there was constant pain, disturbed sleep and mood swings. In August 2010, DePuy recalled its earlier brand of all-metal hip, the ASR XL, and ended up paying $2.5 billion to settle more than 7,000 hip-replacement lawsuits. But even as one metal-on-metal hip implant was being recalled and cases against it were being settled, DePuy was marketing another prosthetic hip, the Pinnacle, using the same metal-on-metal design. In a 2016 case in Dallas, the plaintiffs' attorney, Mark Lanier, said "The documents show that the company really cut corners in putting this product on the market. They knew they would lose market share if they took the time to test it properly, and so instead of doing that, they sacrificed safety and turned patients into unwitting guinea pigs." Jurors found that the Pinnacle implants were defective and that the companies failed to warn consumers about the risks.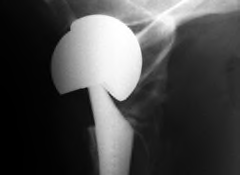 On December 23 2009, Johnson & Johnson's Indian arm obtained a registration certificate for its ASR hip replacement implants from the national regulator for medical devices. Less than 3 weeks later, the company applied for an import license based upon that certificate. What Johnson & Johnson did not advise the Indian authorities at the time was that the product had just been banned in Australia. When questioned by the Indian Express, a spokesman for the company in India said "DePuy Australia made the decision to discontinue sale of the ASR Hip System in Australia because of declining demand. There was no recall in Australia in 2009. In fact, the ASR Hip System was voluntarily recalled by DePuy across the globe in 2010." This is blatantly untrue as an investigating committee referred to the fact that, following intervention by the Therapeutic Goods Administration (part of the Australian Department of Health), the ASR prosthesis was removed from the Australian market in December of 2009. This was due to the "higher than anticipated revision rate."
That same committee came to the conclusion that the company "suppressed" key facts on the harmful aftermath of hip replacement surgeries conducted on hundreds of patients using the implants it imported and sold. Johnson and Johnson sold the ASR XL and the ASR Hip Resurfacing system in the country until they were globally recalled in 2010.
From 1999 to 2017, more than 399,000 people died in the USA from drug overdoses that involved prescription or illicit opioids. Currently, an estimated 130 people die everyday in the country from an opioid-related drug overdose. In the late 1990s, pharmaceutical companies reassured the medical community that patients would not become addicted to opioid pain relievers and healthcare providers began to prescribe them at greater rates. Increased prescription of opioid medication led to widespread misuse of both prescription and non-prescription opioids before it became clear that these medications could indeed be highly addictive, with populations in the rural areas being the hardest hit. Those addicted to opioids, both legal and illegal, are increasingly young, white and female, with 1.2 million women addicted in 2015. It is described as a "uniquely American problem", where prescription rates alone are 40% higher in the US than any other country.
https://www.cdc.gov/drugoverdose/epidemic/index.html
Purdue Pharma is a privately held pharmaceutical company owned by the Sackler family. In 2007, it paid out one of the largest fines ever levied against a pharmaceutical firm for mislabeling its product OxyContin and three executives were found guilty of criminal charges.
They introduced Oxycontin in 1995 as a breakthrough reliever of chronic pain. Their marketing strategy was to aggressively press doctors to market the drug, offering them free trips to pain management seminars and paid speaking engagements. Whilst the addiction properties of opiates were well known, the company claimed that the 12 hour time-release properties of its drug gave it lower abuse potential than the immediate-release oxycodone. This was without any scientific evidence to back the theory and in a report by the New York Times, internal company memos from 1997 to 1999 showed that they knew the drug was being abused as the words "street value", "crush" and "snort" appeared in the documents.
States, cities and counties brought lawsuits - some of which were combined into one big case – alleging that the company and the Sackler family were responsible for starting and sustaining the opioid crisis. According to court documents, Purdue Pharma "grossly misrepresented the risks of long-term use of those drugs for persons with chronic pain."
Purdue agreed to file for a structured bankruptcy and pay as much as $12 billion over time, with about $3 billion coming from the Sackler family. In addition, the family would give up its ownership of the company and contribute another $1.5 billion by selling another of its Pharmaceutical companies, Mundipharma. Several attorneys general said the agreement was a better way to ensure compensation from Purdue and the Sacklers than taking their chances if Purdue were to file for bankruptcy on its own.
The opioid crisis has cost the United States more than $504 billion according to a 2017 report by the White House Council of Economic Advisers. Purdue Pharma has earned more than $35 billion from the sale of OxyContin.
"The family's leaders have pulled off three of the great marketing triumphs of the modern era: The first is selling Oxycontin; the second is promoting the Sackler name; and the third is ensuring that, as far as the public is aware, the first and the second have nothing to do with one another."
--Christopher Glazek
💬
We publish a daily dose of decentralization here every day (UTC+8), for additional daily updates follow us on Mastodon, Twitter, Telegram or Element(Matrix). Please like & share all our output. We rely on User-Generated Content so why not write for us and since we try to avoid ads and sponsorship, why not donate to help us continue our work - all major cryptos accepted. You can contact us at decentralize.today and at blog@decentralize.today