By @AnilSaidSo
Selection no 7 from @AnilSaidSo's Bitcoin primer collection
Bitcoin is a neutral innovation.  Like the telegraph, steam engine or printing press- it has no intrinsic opinions, preferences or beliefs.   The user gives it meaning.  To better explain this concept, I wrote a children's book.
Chapter 1.  A Neutral Commodity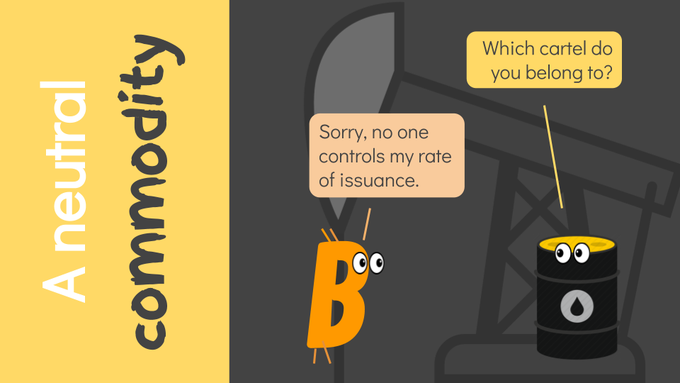 Chapter 2. A Neutral Money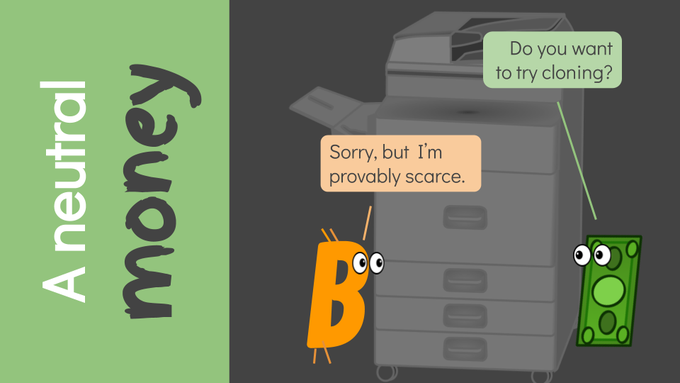 Chapter 3. A Neutral Software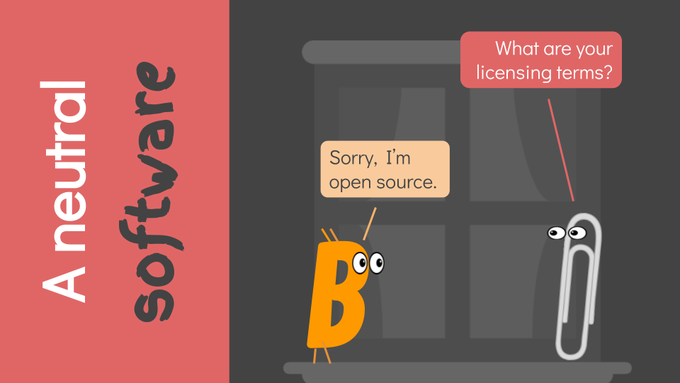 Chapter 4. A Neutral Platform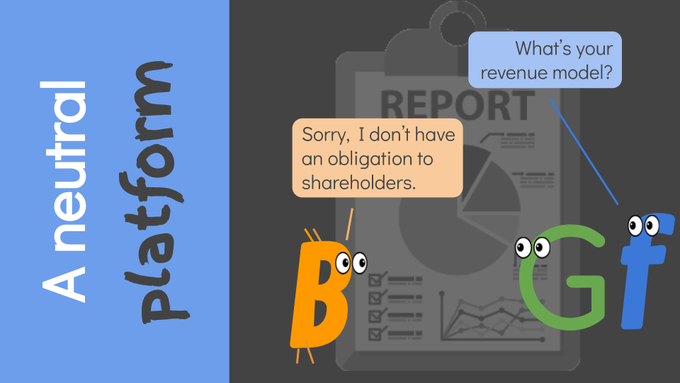 Chapter 5. A Neutral Protocol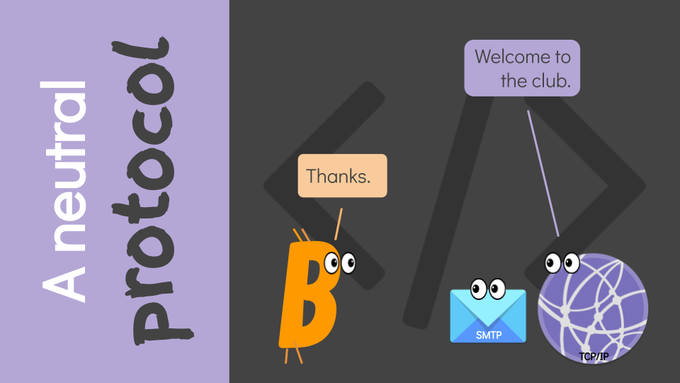 Chapter 6. A Neutral Payment Rail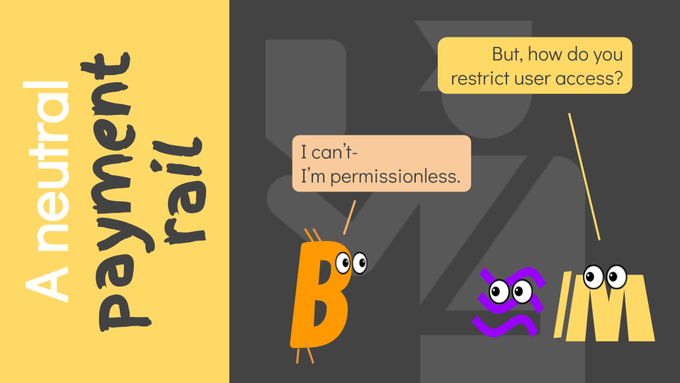 Chapter 7.  Making Friends...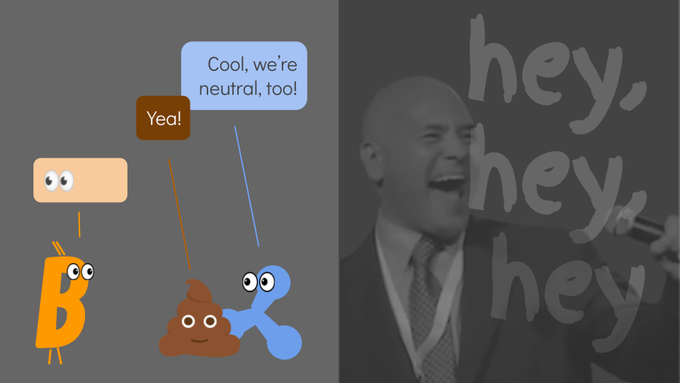 Chapter 8. Theologically Neutral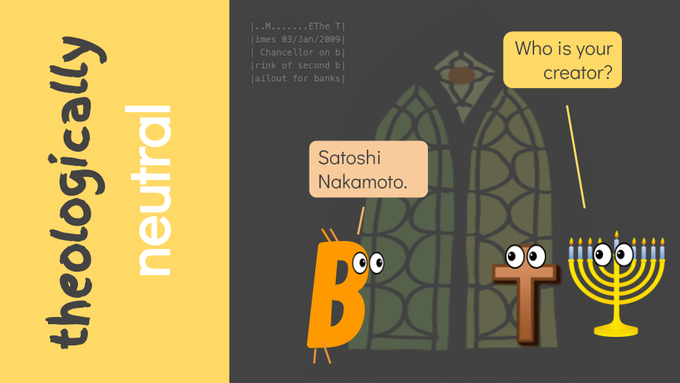 Chapter 9. Politically Neutral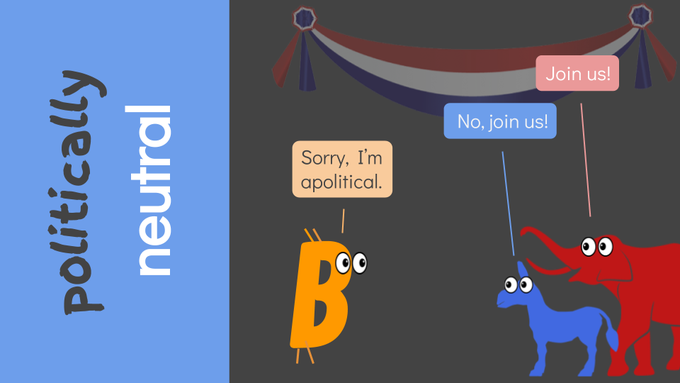 Chapter 10. Jurisdictionally Neutral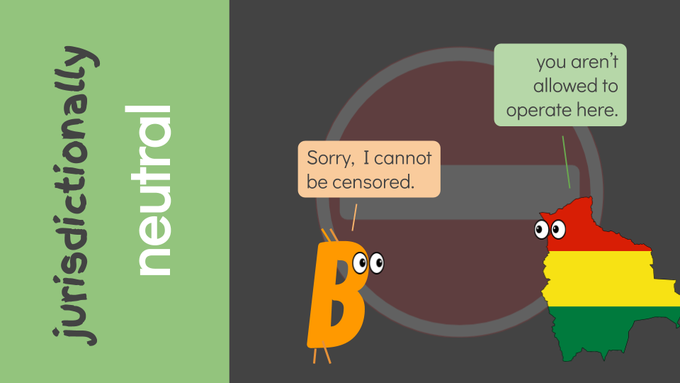 THE END. Bitcoin is for Everyone!
About the author
Anil is an independent bitcoin educator based in Canada. He holds an MBA, CBP and was part of MIT's inaugural FinTech certificate cohort. He's guest-lectured at Business schools and launched the first Bitcoin-specific university scholarship in Canada. His focus is on simplifying concepts through visuals and storytelling to make bitcoin easier to comprehend.
You can follow him on Twitter @anilsaidso
You can pre-order his book representing approximately 3,000 hours of research, teaching, writing and design in an effort to best communicate Bitcoin as a concept.
Reference links to series recap
No 1 Bitcoin is.
No 2 The evolution of money
No 3 The tale of two monies
No 4 Explaining Bitcoin: Analogies and Metaphors
No 5 Bitcoin as Predicted by The Sovereign Individual
No 6 The Use Cases of Bitcoin