Bitcoin is still not showing the dominant hand of the direction as it remains sideways, hovering between 9,600 - 9,800 so far this week. In the daily, levels remain the same with resistance around 10,300, immediate level of support around 9,300 - 9,400, and key support around 8,600 - 8,500. While price is currently slowing down, we can look at different scenarios that are possible: First, a break below 9,300 (mid-range level) could push price down to test key support around 8,600 - 8,500. Second, price gets accepted above 10,000 - 10,300 which could be a possible trigger for a swing high above the key resistance level.
Global market cap is at $277B, while BTC's market cap is at $179B.
Cryptocurrency exchange Coinbase experienced one of its highest single-day net BTC withdrawals in the wake of its recent service outage. On June 7th, Coinbase users withdrew 22,000 more BTC than they deposited, worth approximately $214 million. Only once in Coinbase history has the exchange seen a greater net withdrawal - when, in July 28, 2017, the outflow was 22,500 BTC, although at the time, that was only $63 million worth of Bitcoin withdrawn. Coinbase still holds close to a million Bitcoin, more than any other exchange.
Bitcoin Manipulation Abatement LLC(BMA), the plaintiff in a lawsuit accusing BitMEX of market manipulation and operating without a license in the US has asked the court to preserve thousands of email data that could incriminate BitMEX. BMA estimates that over 30,000 email records pertaining to the exchange's operations are being held by US cloud communications platform Twilio. "It was a mistake for them to use the US company for this purpose and claim lack of personal jurisdiction of US and California courts at the same time," said BMA's general counsel Pavel Pogodin.
BMA describes HDR Global Trading Ltd., BitMEX's parent company, as a Seychelles-based shell company that was set up to claim that BitMEX is not subject to United States law. BMA's filing claims that upon requesting information regarding the company's operations, they were forwarded a meme with "incorporated in the Seychelles, come at me bro" written on an image of one of BitMEX's founders.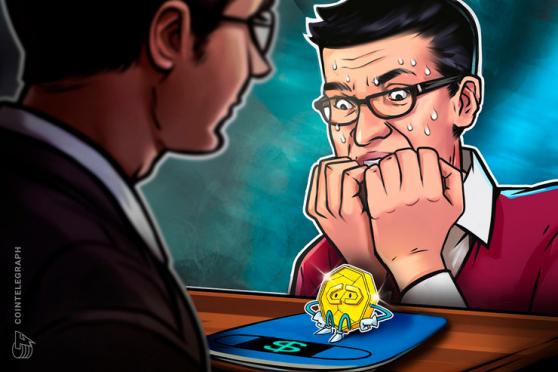 A former Etihad Airlines flight attendant is facing up to three years in jail time for being unable to make installments on a $100,000 loan he took to invest in crypto in 2017 during the all time high. The flight attendant was identified as Reddit user Crypthomie, a 34 year old man who is not a resident of UAE. According to Crypthomie, he had lost his job in Etihad Airlines due to the pandemic and can no longer be able to afford paying his monthly installments amounting to ~$2,230. The bank is also requiring him to repay 393,296.80 Dirham (~ $127,000) by the end of 2021.
This Daily Dose is brought to you by SCI News Channel.