It's a slow day for BTC as it remains within its range. In the daily, price is currently hovering 6,300 with support around 5,600 and resistance still at 6,900. BTC still has a chance to break above 6,900 if it holds range above 5,600. Otherwise, a break below 5,600 level could trigger a swing low to sub ~ 5,000 and look for supports below.
Global market cap is at $178B, while BTC's market cap is at $85B.
As part of their April Fool's Day prank, CoinMarketCap has listed Toilet Paper Token (TPT) as the top cryptocurrency in the world in terms of volume, with circulating supply showing "out of stock." In light of recent events, people have been buying mass quantities of supplies, with toilet paper at the top of the list for hoarders and thus causing shortages. The website lists the token as having gone up more than 1000% in the last 25 hours.
Russia's major cryptocurrency law will be delayed again, now due to the coronavirus. Anatoly Aksakov, chairmain of the Russian State Duma Committee on Financial Markets, says that the bill "On Digital Financial Assets" is now finalized but won't be adopted before the end of spring 2020. Previous delays were caused by disagreement on the new asset type between local authorities, and because the central bank opposed legalization of crypto.
Aksakov stated that the law will provide a definition of cryptocurrencies and will prohibit the use of crypto as payment, and will also include the issuance and circulation of digital assets.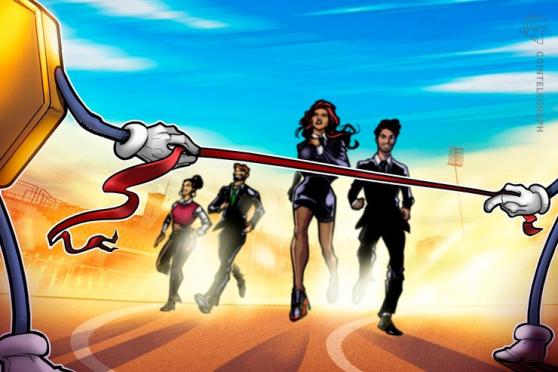 Binance announced on March 25 that it will be hosting a futures trading tournament. According to the announcement, participants will compete in teams and the prize pool is up to $1 million in BNB tokens. The registration for the tournament is from March 26 - April 10 and start will take place between April 10 and April 25.
Participants will trade perpetual contracts on Binance Futures and they will be ranked based on the total USDT profit of the team. Binance will split the $1 million prize pool to the following: First place will receive 30% of the total reward. Second and Third will both get 20% of the total reward. Fourth to tenth place will split the remaining 40% of the total reward.
With mostly everyone staying home till further notice, there will be a Virtual Blockchain Week starting on April 26th, featuring a completely online conference with a full lineup of speakers and key names giving presentations and participating in fireside chats. While general attendance is free, a $97 VIP ticket is on sale - with 50% of money generated going to a COVID-19 non-profit relief effort.
Confirmed participants include Changpeng Zhao (CZ), Tim Draper, Caitlin Long, and Roger Ver, among others. More information found on their website www.virtualblockchainweek.com.


This Daily Dose is brought to you by SCI News Channel.