Bitcoin (BTC) has remained sideways after being active a while. Currently, price is trading above 11,300 and immediate levels remain with immediate support at around 11,100 and immediate resistance at around 11,700. It remains to be seen whether price can maintain this range and create a higher low. Otherwise, failure to hold above the 11,000 mark could be a potential sign of invalidation. Key resistance remain intact around 12,000.
Global market cap is at $360B, while BTC's market cap is at $211B.
LocalBitcoins, a major peer-to-peer cryptocurrency exchange, has been officially blacklisted in Russia. Roskomnadzor, the local telecom regulator, placed LocalBitcoins.net on a register of platforms disseminating prohibited information on July 21. LocalBitcoins has not yet released an official statement regarding the ban in Russia. Company executives have come out in the past saying that Russia was the top trading volume market on the platform in April and May 2020.
Bank of Russia demonstrates its seriousness in creating a Central Bank Digital Currency or CBDC as it released its consultation paper on the development of the digital Russian ruble on Tuesday, Oct. 13. According to a statement issued by the central bank, the digital ruble can be an "additional form of money alongside cash and non-cash" which would require the creation of additional payment infrastructure. The digital ruble will be available on users' e-wallets and can be used both online and offline. It will also be available to citizens, businesses, financial market participants, and the government. In conclusion, the digital ruble will basically have the three functions of money such as store of value, a unit of account, and medium of exchange.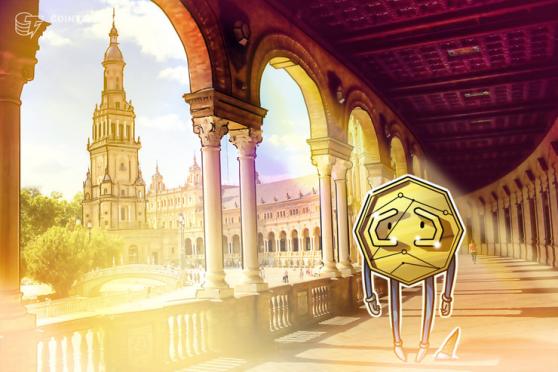 Spain has created a new bill draft which intends to cut out illegal tax dealings. According to a Cointelegraph report, the new bill draft is named "Draft Law on Measures to Prevent and Combat Tax Fraud." The new bill includes several provisions which can complicate crypto usage in the country. Citizens are required to report any digital asset usage or holdings, even if it is held or transacted outside of Spain. In addition, all cash business transactions higher than 1,000 euros are also banned and any business-related payment higher than 1,000 euros should be in electronic form, as stated in the new bill.
Recently, all 350 members of Spain's lower house received  1 euro worth of crypto in an effort to educate them on the usage of cryptocurrencies.
This Daily Dose was brought to you by SCI News Channel.