In this week's edition of EXPOSED! I'm taking a look at an institution that is no stranger to controversy and is still not clear on it's links to the Trump family and businesses, something that could yet bring both parties down...
"Deutsche Bank did not merely mislead investors: It contributed directly to an international financial crisis."
~ US Attorney General, Loretta Lynch
Deutsche Bank has been around since 1870 when it was founded in Berlin as a specialist bank providing finance for foreign trade and promoting German exports. As Germany's largest banking institution, it currently has a presence in 58 countries spanning Europe, The Americas and Asia. It first rose to infamy for the major part it played in the housing credit bubble from 2004 to 2008 as it was one of the major drivers behind the collateralized debt obligations (CDO) market at the time. These are complex structured financial products that are backed by a pool of loans and other assets and sold to institutional investors. A CDO is a particular type of derivative because, as its name implies, its value is derived from another underlying asset. These assets become the collateral if the loan defaults. During the crisis, these CDO's became the vehicles for refinancing mortgaged-backed securities. The CDO market grew to hundreds of billions of dollars, the collateral of which became dominated by high risk subprime mortgages.
The whole problem started with banks lending to those who couldn't afford loans, allowing people to buy houses even though in reality they could not afford them. Subprime borrowers are those who have poor credit histories and are therefore more likely to default. As a result of this, lenders charge higher interest rates to provide more return for greater risk. Interest-only loans helped to lower the monthly payments so these borrowers could afford them. Initial rates usually reset after one, three or five years but the rising market comforted lenders who assumed the borrower could resell the house at the higher price rather than default.
Investors created a demand for low premium mortgage backed securities and therefore there was an increase in demand for subprime mortgages. These were bundled in derivatives and sold as insured investments among financial traders and institutions. Subsequently the housing market became saturated and as interest rates started to rise, people defaulted on their loans which were bundled in derivatives.
As leader in mortgage-backed securities, Deutsche Bank bundled up homeowners' debt into huge packages and sold them on to investors. The bank continued to sell toxic mortgage based investments even as the market was going down and began betting against such products itself.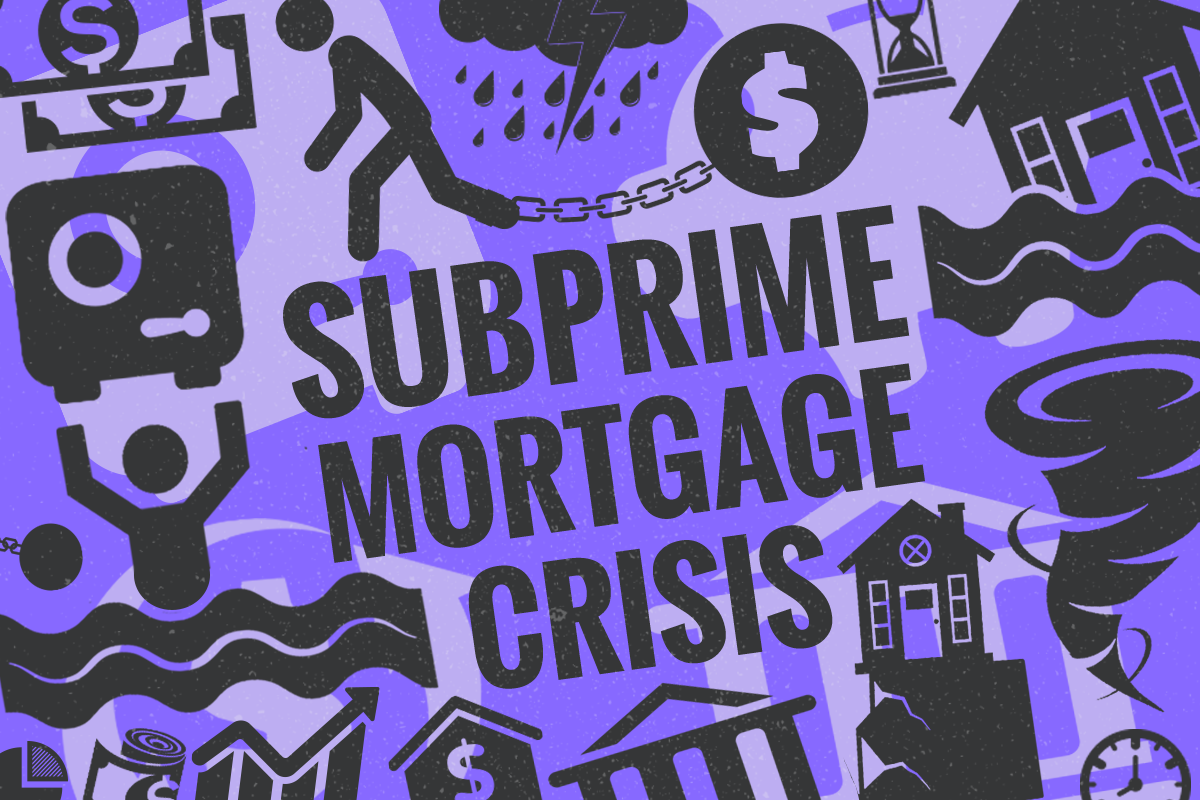 Deutsche Bank agreed to pay a $5.8 billion fine for its illegal conduct and in addition to which it also had to pay $3.1 billion in civil penalty and provide $4.1 billion in relief to homeowners. Attorney General Loretta Lynch said in a written statement that "This resolution holds Deutsche Bank accountable for its illegal conduct and irresponsible lending practices, which caused serious and lasting damage to investors and the American public." Benjamin Mizer, the principal deputy assistant attorney general and head of the Justice Department's civil division said "This misconduct, combined with that of other banks we have already settled with, hurt our economy and threatened the banking system. To make matters worse, the bank's conduct encouraged shoddy mortgage underwriting and improvident lending that caused borrowers to lose their homes as they couldn't pay their loans."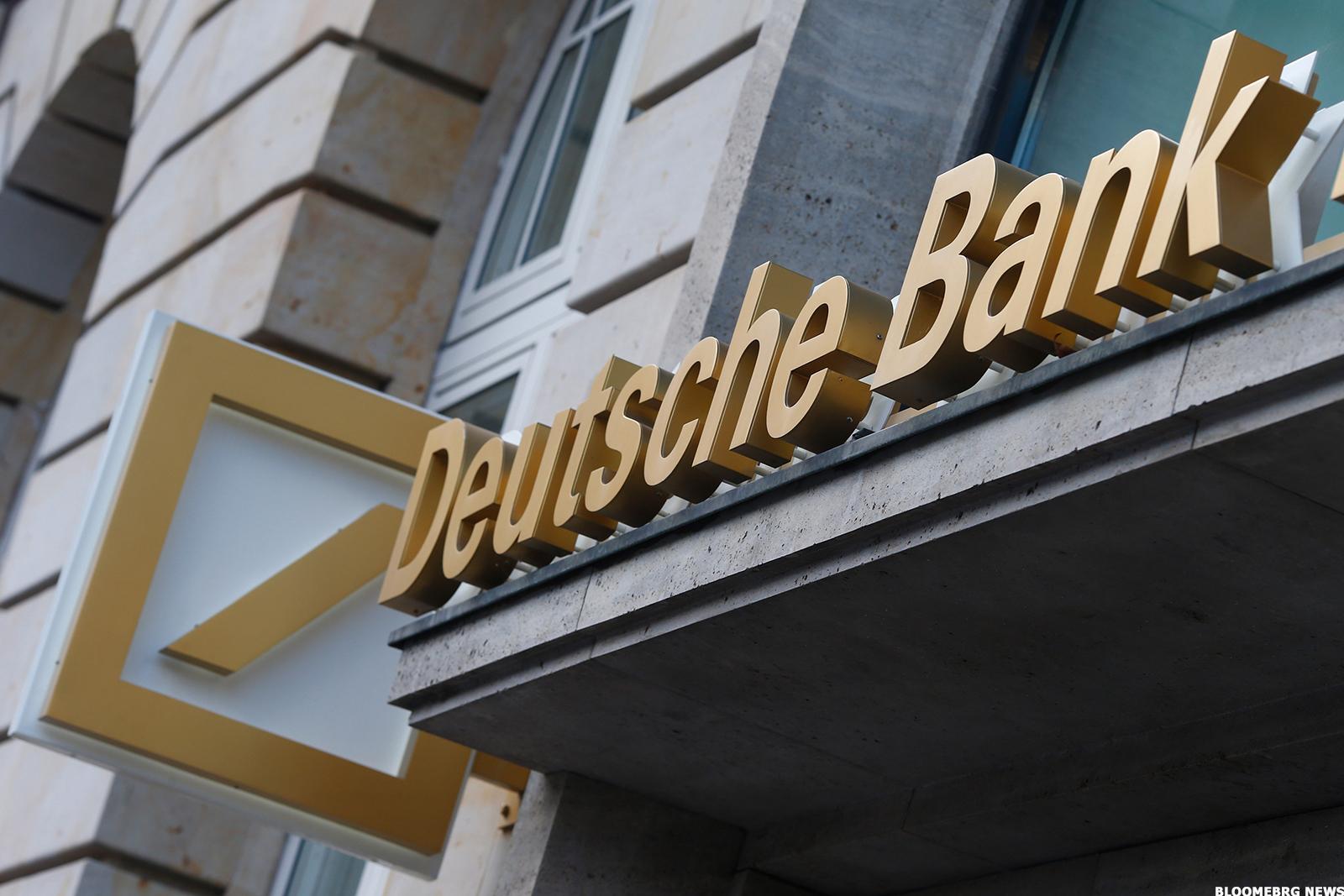 In September of 2017, the US Justice Department sued the former Deutsche Bank head of subprime mortgages bond trading for fraud. Paul Mangione was accused of "systematically, intentionally" lying about subprime mortgages. It was one of the few times the US Government had gone after an individual for crisis era mortgage fraud at the systemic level. Mangione was alleged to have "engaged in a fraudulent scheme to misrepresent the characteristics of loans backing two residential mortgage-backed securities that Deutsche Bank sold to investors that resulted in hundreds of millions of dollars in losses."
Mangione was fined $500,000 for having misled investors about the quality of loans backing $1.42 billion of residential mortgage-backed securities issued before the 2008 financial crisis.
After the financial crisis of 2008, many big banks abandoned their subprime lending business but others continue to do it, not directly but by providing funding to non-bank financial firms. Analysis by the Wall Street Journal showed that banks have increased their loans 6 fold from 2010 to 2017, lending a total of $345 billion in 2017 alone. While large lenders say it is safer to lend to non-bank institutions rather than directly to borrowers, they still have exposure to subprime trends.
Deutsche Bank are no strangers to the money laundering scene. Anti-money laundering specialists at the bank recommended in 2016 and 2017 that multiple transactions involving legal entities controlled by Donald J. Trump and his son-in-law Jared Kushner, be reported to a federal financial-crime watchdog. However, executives at Deutsche Bank, which has lent billions of dollars to the Trump and Kushner companies, rejected their employees' advice and the reports were never filed with the government. Former bank employees said the decision not to report the Trump and Kushner transactions reflected the bank's generally lax approach to money laundering laws. Bank executives would reject valid reports in order to protect relationships with lucrative clients.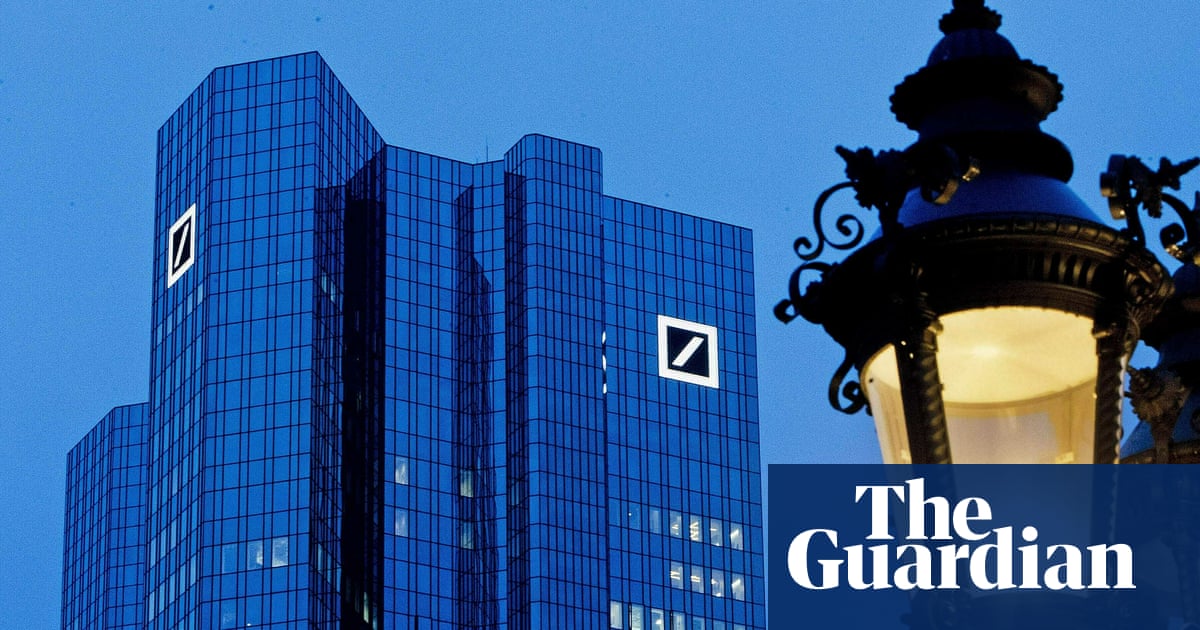 In January of 2017, Deutsche Bank was given $630 million in penalties for participating in a $10 billion Russian money laundering scheme that involved its Moscow, New York and London branches. Under the scheme, some of its Russian clients were allowed to improperly move huge sums of money into offshore accounts. The New York State Department for Financial Services said in a statement that "The bank misused numerous opportunities to detect, investigate and stop the scheme due to extensive compliance failures, allowing the scheme to continue for years." Worse still, the UK Financial Conduct Authority also hit Deutsche Bank with a fine equivalent to $204 million. Mark Steward, the UK authority's director of enforcement said "Financial crime is a risk to the UK financial system. Deutsche Bank was obliged to establish and maintain an effective AML control framework. By failing to do so, Deutsche Bank put itself at risk of being used to facilitate financial crime and exposed the UK to the risk of financial crime. The size of the fine reflects the seriousness of Deutsche Bank's failings." The way billions of dollars were transferred into overseas bank accounts in places like Cyprus, Estonia and Latvia was "highly suggestive of financial crime."
The scheme that was used to launder the money is called "mirror trading" and it requires complicity of banks to carry it out. A Russian client would open up a trading account with Deutsche Bank in Moscow. He then deposits the equivalent of say $100,000 in rubles into that account and asks the bank to buy that amount of blue chip shares on the Moscow stock exchange. The client has previously instructed the bank that the same shares are sold on the London stock exchange for pounds sterling and both trades are executed within fractions of a second of each other.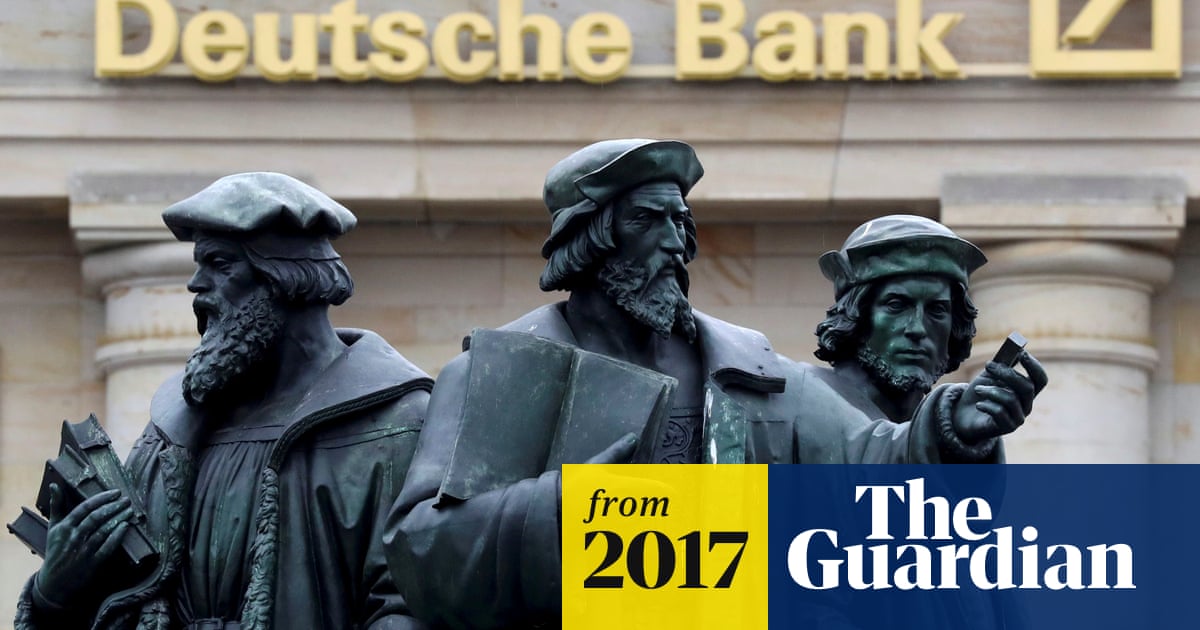 Libor is the benchmark interest rate that banks charge each other for overnight, one-month, three-month, six-month and one-year loans. It is an acronym for London Interbank Offered Rate and is the benchmark for bank rates all over the world. Reuters publishes the rate each day at 11am in 5 currencies: the Swiss franc, the euro, the pound sterling, the Japanese yen and the US dollar. In addition to setting interbank loans, Libor is also used to guide banks in setting rates for adjustable-rate loans. These include interest only mortgages and credit card debt.
In April of 2015, Deutsche Bank were fined a record $2.5 billion for rigging the Libor. British and US authorities also accused the bank of obstructing regulators and ordered it to fire 7 employees. The scam ran from 2003 to 2010 and affected the price of hundreds of trillions of dollars of loans and contracts worldwide. Bill Baer, an assistant attorney general at the Department of Justice said "Deutsche Bank secretly conspired with its competitors to rig the benchmark interest rates at the heart of the global financial system." He added that the bank's misconduct not only harmed its unsuspecting counterparties, it undermined the integrity and the competitiveness of financial markets everywhere."
Acting director of enforcement and market oversight at the Financial Conduct Authority in the UK, Georgina Philippou said "This case stands out for the seriousness and duration of the breaches by Deutsche Bank, something reflected in the size of today's fine. One division at Deutsche Bank had a culture of generating profits without proper regard to the integrity of the market. This wasn't limited to a few individuals but, on certain desks, it appeared deeply ingrained."
"This dwarfs by orders of magnitude any financial scam in the history of markets."
~ Andrew Lo, Massachusetts Institute of Technology, professor of Finance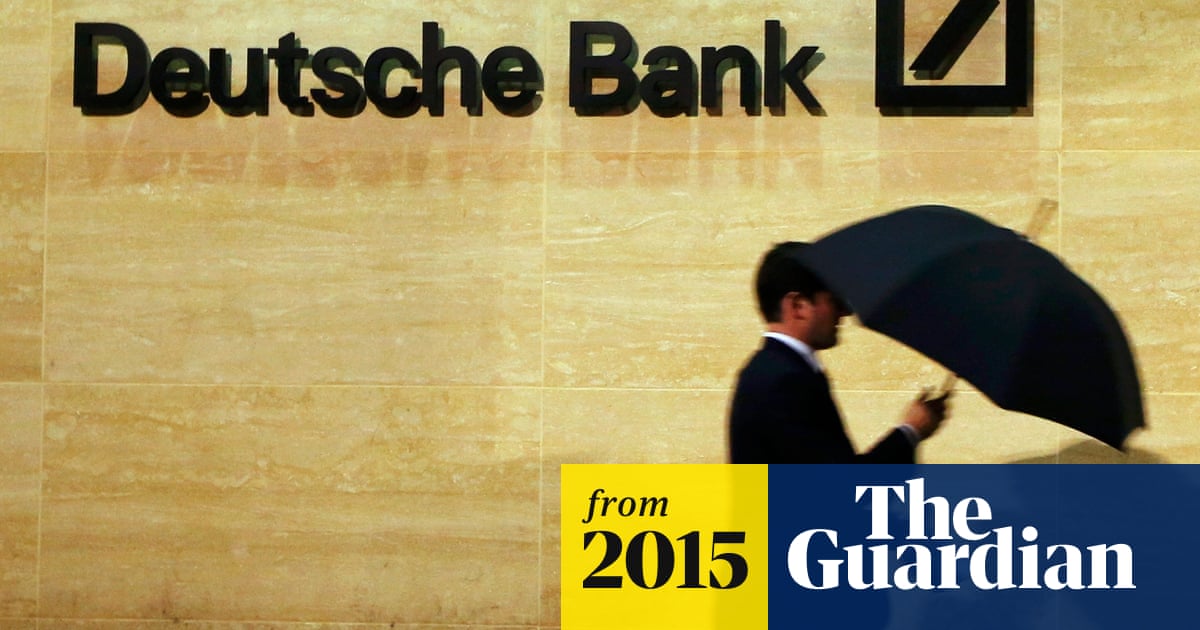 In 2015 Deutsche Bank agreed to pay $258 million in settlements for violating US sanctions against a number of countries including Iran, Syria, Libya and Sudan. The bank was accused of conducting clearing transactions for its customers and also using "non-transparent methods and practices" to disguise its actions. These transactions, which were carried out between 1999 and 2006, were not allowed under US laws that banned business transactions with countries accused of financing terrorism. Deutsche Bank employees had devised strategies to get around sanctions and carry out transactions worth roughly $10.9 billion. The New York State Department of Financial Services (NYDFS) explained that methods used by these employees included altering the information included in SWIFT messages ("wire stripping") and using anonymous messages to cover the transactions ("non-transparent cover payments"). Staff emails were also uncovered which showed the level of involvement:
"Let's not revert to the client in writing due to the reputational risk involved if the email goes to wrong places. Someone should call [the client] and tell them orally and ensure that the conversation is not taped...Let's also keep this email strictly on a "need-know" basis, no need to spread the news what do under OFAC scenarios (List of US Treasury Department's Office of Foreign Assets Control)."
Staff handbooks even gave instructions:
"Special attention has to be given to orders in which countries/institutes with embargoes are involved. Banks under embargo of the US (e.g., Iranian Banks) must not be displayed in any order to [Deutsche Bank New York] or other bank with American origin as the danger exists that the amount will be frozen in the USA."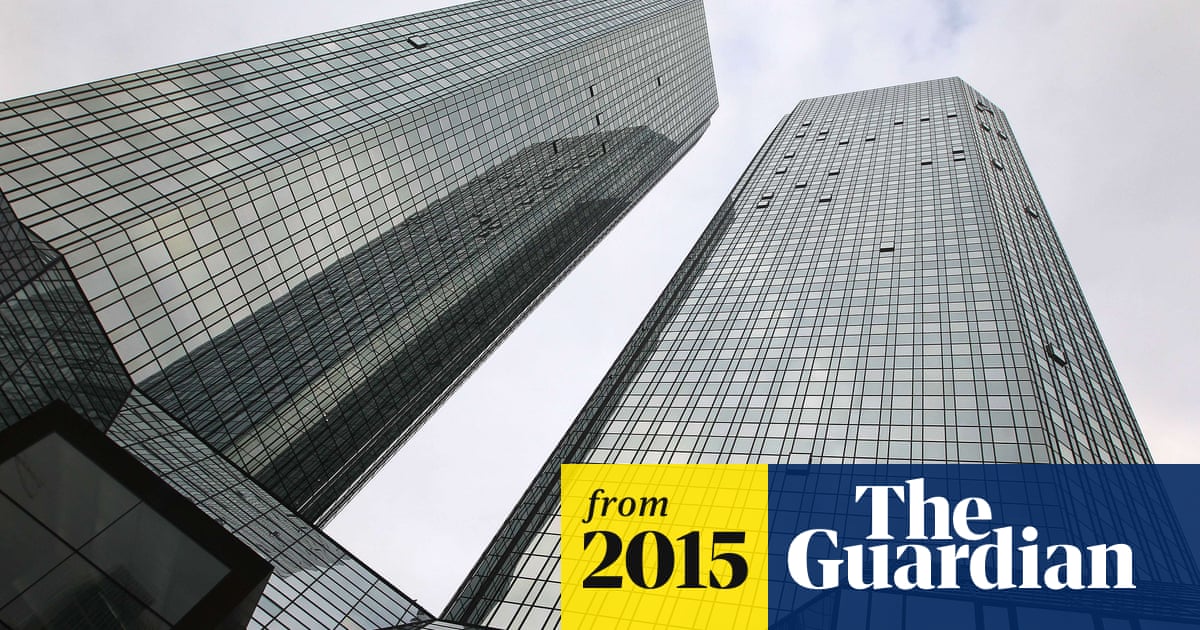 Last summer Deutsche Bank announced plans to cut almost 18,000 jobs over 3 years as part of a huge restructuring to restore the bank to profitability after half a decade of losses. Because of the coronavirus outbreak, the wide-scale layoffs have been put on hold.
💬
We publish a daily dose of decentralization here every day (UTC+8), for additional daily updates follow us on Mastodon, Twitter, Telegram or Element(Matrix). Please like & share all our output. We rely on User-Generated Content so why not write for us and since we try to avoid ads and sponsorship, why not donate to help us continue our work - all major cryptos accepted. You can contact us at decentralize.today and at blog@decentralize.today