In this week's edition of EXPOSED! I'm looking into the misdeeds of one of the world's oldest chemical companies and revealing a scarily topical development...
DuPont de Nemours Inc., commonly known as DuPont was formed in August 2017 when it merged with Dow Chemical. DuPont itself goes as far back as 1802 when it was set up by an oligarch named E.I. Du Pont who was fleeing to the States from the French revolution. The company was funded with money he had from selling gunpowder machinery in France and 9 years later DuPont had become the biggest supplier of gunpowder to the US military. Expanding into smokeless powder and dynamite, DuPont supplied 40% of all explosives used in WW1. DuPont continued to profit from the misery of others by producing 4.5 billion pounds of explosives for the US military in WW2 and such was its dominance in the explosives market in the US, it became known as the "Merchant of Death." This market dominance got to such a point that in 1907, antitrust proceedings against the company were launched by the federal government. 5 years later DuPont was deemed to be an illegal monopoly and forced to sell off some of its holdings and thus Atlas Powder and Hercules Powder were formed as a result. Oddly, DuPont continued to have a monopoly in the sale of smokeless powder.
It later years DuPont did have a more positive image for a while when it developed fabrics such as Lycra and Kevlar with the company using the slogan "better living through chemistry." But when dangerous compounds are juxtaposed with corporate greed, harm to both the population and the environment are inevitable. Back in the mid-1970's it was discovered that DuPont's Freon refrigerant was a major contributing factor in the depletion of the earth's ozone layer and that meant more dangerous rays from the sun were penetrating the atmosphere with the potential to cause skin cancer. DuPont strongly resisted the phasing out of their Freon and downplayed the risks involved. They would readily bring forward their own "experts" to refute what later would become blatantly obvious: that this particular refrigerant was extremely harmful to our atmosphere. Although Freon is originally DuPont's trade name, it is often used as an all-encompassing term for refrigerants. In the US, the Environmental Protection Agency determined that R22 Freon was an Ozone Depleting Substance and in conjunction with other international agencies a project called the Montreal Protocol was instigated in 1987. It's function was to have Freon regulated and get rid of any refrigerants which harmed the ozone layer.

DuPont has now grown into a massive industrial company churning out a wide variety of products, from adhesives to dietary supplements, from fabrics to animal feeds and it is deeply involved in the GM crops business. By 1999 DuPont had become a major producer of seeds and hybrid seeds used in genetically modified corn and soy. A seed monopoly has now been created with the four big biotech seed companies comprising of DuPont/Pioneer, Monsanto, Sygenta and Dow AgroSciences. Combined, they own 80% of the US corn market and 70% of the soybean business. Furthermore, they together control more than half of the world's seed supply. With little antitrust enforcement, these big companies have been buying up those smaller competitors. Diana Moss, vice president of the American Antitrust Institute noted that the monopoly which DuPont is involved in has caused the price of GE seeds to rise dramatically. Whilst one would think that mass adoption would cause prices to fall, the opposite is true here. The US Department of Agriculture's Economic Research Service reported that the average cost per-acre of soybean and corn seed increased 325% and 259% respectively between 1995 and 2001. This rise in the prices of seeds far outweighs any increases in grain prices which the farmers are able to get and they now have to contend with diminishing returns in the face of escalating costs. To further bolster their dominance in the GE seed market, DuPont and those other large players are phasing out non GM seeds. Jim Orf, professor of agronomy and plant genetics at the University of Minnesota, who breeds non-GE seeds for food use said
"In terms of non-GE in general there is less breeding. Farmers are facing fewer choices and significantly higher prices in seed. Seed options narrow when a handful of companies dominate the marketplace."
In the true tradition of US companies wanting to put their own interests first, DuPont has spent millions on lobbying. One of its previous lobbyists, Dr Islam Siddiqui deftly got himself into a position of responsibility in the US government in 2010 when then President Obama appointed him to the post of Chief Agricultural negotiator. It is noteworthy however, that prior to his appointment Siddiqui was a registered lobbyist for DuPont from 2001 to 2008.
https://en.wikipedia.org/wiki/Islam_A._Siddiqui
https://www.fooddemocracynow.org/blog/2013/oct/4/the_gmo_seed_monopoly_fewer_choices_higher_prices
Inevitably, over the years DuPont has been involved in many a scandal concerning pollution. One such case was something which the company managed to keep quiet for decades and it started back in 1951. DuPont was purchasing a chemical called perfluorooctanoic acid (PFOA) for use in the manufacture of Teflon. Despite having clear guidelines about its disposal, vast quantities were either pumped into the Ohio river or dumped by the thousands of tons into sludge pits. From there, it seeped into the ground and subsequently contaminated the drinking water of nearby communities.
DuPont certainly did its homework about PFOA as the company knew in the early 60's that it could cause organ damage in animals. By the 70's, it found high concentrations of the chemical in the blood of employees at Washington Works but the company kept this information to itself. In the 80's, DuPont admitted that PFOA was affecting workers' health, with eye defects noted in births among their employees. By 1993 the company did consider a safer alternative but with concerns about product performance and the profitability risks involved, a decision was made to continue with the use of the original PFOA.
The lack of proper regulation together with the uncaring attitude of DuPont created a dire health situation. Supported by a six-year study, the huge amount of harm caused by PFOA was revealed. This list of ailments includes its links to high cholesterol, kidney cancer, testicular cancer, ulcerative colitis, high blood pressure, pregnancy induced hypertension and thyroid disease. Rob Bilott was a corporate lawyer who took DuPont to task about their use of PFOA and the damage it had caused. He said
"We face a unique health threat from a class of industrial chemicals that most Americans have never heard of. These chemicals are widely used in everyday products such as non-stick cookware and stain-resistant fabrics, even though science shows they are linked to a range of deadly diseases, reproductive problems and other ailments. Powerful corporations are fighting to protect the use of these profitable chemical compounds, and US regulators are doing next to nothing to stop them."
Bilott had a successful class action settlement with DuPont back in 2004 concerning those affected by the above ailments. By October of 2015, 3,535 plaintiffs had filed personal-injury lawsuits against DuPont for harm from PFOA and in 2017 there was a multi-million dollar settlement.
"This is not a run-of-the-mill case. This was allegedly a systematic behavior. It doesn't sound like an accident,"
said Carl Tobias, a professor of law at the University of Richmond in Virginia about the personal-injury lawsuits.
Bilott is indeed a hero as his efforts brought about water filtration and treatment for those affected communities plus medical monitoring for the thousands who had been exposed to the chemical. PFOA has since been phased out although the chemicals which have replaced it are also of concern.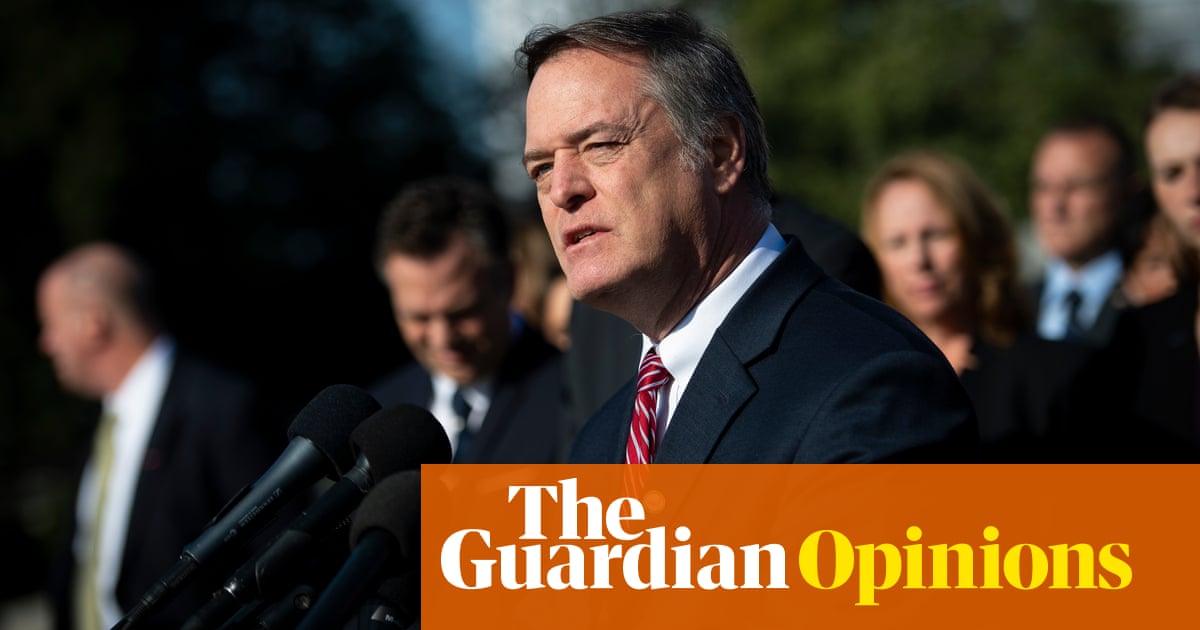 Hollywood have certainly been well impressed with Bilott's 20 year battle against DuPont as a movie all about it has recently been released. Called "Dark Waters", the film is described by the LA Times as
"a dark, edgy film, disturbing and meant to be, a real-life horror show that details the impunity with which DuPont put profit above the known harm its chemicals were causing."
The newspaper added
"Seeing 'Dark Waters' makes you wonder not why more people don't call corporations to account, but why anyone does. And it makes us all the more grateful when they do."
Once we are allowed to venture outside again, this is certainly a movie to go and watch.
And what of DuPont? How did it react to the movie? Well it came in the form of 2 pages of vehement corporate denials which you may read here:
https://www.investors.dupont.com/investors/dupont-investors/Dark-Waters-Response/default.aspx
No direct mention of the $670 million settlements which courts ordered them to pay over the years, just an oblique reference to "legal differences".
On top of the Teflon scandal, DuPont has some well recorded instances of poor industrial safety. No doubt it was of concern to many to read a report in the New York Times back in 1988 outlining some very disturbing safety issues at a nuclear reactor plant in South Carolina. It was finally revealed that accidents at the plant were kept secret from the public over a period of 31 years. The plant was operated by DuPont and a 19 page memorandum penned by a plant supervisor to his superiors brought to light a number of serious reactor accidents. Experts said that some of these accidents could have threatened public health or worse still, destroyed the reactors. The memo was made public at a joint hearing of the Senate Governmental Affairs Committee and the House Government Operations Subcommittee on Environment, Energy and Natural Resources. Representative Mike Synar said
"This hearing is about an institution and attitudes which are driving our nation's nuclear weapons program to the brink of disaster. What we have here is an admission that the plant has been out of control for over 30 years."
The Energy Department agreed, saying
"There is still a lot of upgrading to be done."
DuPont, for their part, being unable to deny the facts, declined to comment. The facility was turned over to Westinghouse in 1989.
https://www.nytimes.com/1988/10/01/us/severe-accidents-at-nuclear-plant-were-kept-secret-up-to-31-years.html
In 2000 the Justice Department in conjunction with the EPA, fined DuPont $1.5 million for a 1995 chemical release in eastern Kentucky that led to the evacuation of several communities that surrounded the plant. 23,800 gallons of sulfuric acid solution were pumped into the air over a 4 hour period, creating a chemical cloud.
https://www.justice.gov/archive/opa/pr/2000/August/443enrd.htm
In May of 1997 DuPont workers blew out a valve at the Louisville Kentucky plant and 11,500 pounds of hydrogen fluoride escaped into the air over a 40 minute period. Nearby residents and school children had to stay indoors until the public health threat from the release abated. DuPont were subsequently fined $552,000.
https://www.justice.gov/archive/opa/pr/2003/July/03_enrd_433.htm
DuPont were fined $250,000 and had to perform injunctive relief valued at $1.1 million in May of 2005. This was for having allowed their industrial process refrigeration equipment discharge nearly 9,000 pounds of HCFC-22 refrigerant into the atmosphere.
https://www.justice.gov/archive/opa/pr/2005/May/05_enrd_235.htm
In 2007, DuPont was forced to spend $66 million to reduce air pollution at 4 plants.
https://www.justice.gov/archive/opa/pr/2007/July/07_enrd_525.html
In 2010 DuPont agreed to pay $70 million to plaintiffs to settle a class-action suit concerning decades of pollution by the company's former zinc smelter in West Virginia.
https://www.wvgazettemail.com/news/special_reports/dupont-agrees-to-spelter-settlement/article_93ae2b1c-c654-5d50-b083-91282cbc2e8f.html
In the early 1990's, DuPont was at the receiving end of hundreds of lawsuits concerning the use of a fungicide called Benlate. There were allegations that not only did Benlate kill off the fungi but it was suspected of damaging $1 billion worth of crops to which it was applied. Despite the usual denials of responsibility, in 1992 DuPont paid out $500 million to Florida farmers to settle some of the cases. In 1994, Florida Agricultural Commissioner Bob Crawford said that department researchers had found that eight samples of Benlate tested contained sulfonyl urea – a powerful herbicide. This is used by highway crews to rid wide areas of plants and Crawford suggested it had contaminated Benlate by accident at DuPont's manufacturing sites.
DuPont's Vice President John Schmutz said the company continues to maintain that Benlate "is not responsible for alleged crop damage." Benlate was pulled off the market in March of 1991.
Mrs Maggie Bourne and her husband Chris live in the UK. Mrs Bourne is an avid gardener and in an effort to protect her fruit and vegetables, she would spray the fungicide Benlate on them. Not wearing protection, the spray went over her hands, legs and feet, and at times it would be on her face. She was pregnant at the time, at the three to seven week stage when the eyes of the foetus develop. Their son Andrew was subsequently born without eyes. Mr and Mrs Bourne took action against DuPont but the company denied responsibility.
The Bournes said
"We would just like them to say sorry."
In a landmark case related to Benlate and its effects on the unborn child, multi-million pound compensation was ordered to be paid to both British and American families following a judgement by the Supreme Court of Florida.
💬
We publish a daily dose of decentralization here every day (UTC+8), for additional daily updates follow us on Mastodon, Twitter, Telegram or Element(Matrix). Please like & share all our output. We rely on User-Generated Content so why not write for us and since we try to avoid ads and sponsorship, why not donate to help us continue our work - all major cryptos accepted. You can contact us at decentralize.today and at blog@decentralize.today