Elon Musk is never far from the headlines these days it seems, especially amongst the crypto communities where his 'intervention' and pronouncements on certain coins have caused big ups and big downs....celebrity inventor investor he might be but the 'Dogemeister General' is no stranger to controversy as you'll see as we re-run this episode of EXPOSED! from last year...
In this week's delve into the world of governmental malpractice and corporate corruption, we turn our focus instead to someone who speaks his mind even at the risk of upsetting the world...the burden of the flawed genius?
"Elon Musk is a jerk, but he is also an innovative jerk that we should aspire to be."
David Adkin, The Creative Mindset
Elon Musk has had his fair share of criticism over the years due to his unorthodox stances and highly publicized scandals.
Calling the lead diver in the Than Luang cave rescue a "pedo-guy" did little to improve his image.
Taking a page out of Trump's playbook, he falsely tweeted in 2018 that he had secured funding for a private takeover of Tesla at $420 a share, a move which caused him to be taken to task by the US Securities and Exchange Commission. He came to a settlement which included paying fines of some $40 million and restrictions on his tweeting activities were put in place until he obtained pre-approval from an "experienced securities lawyer". Musk had the temerity to suggest that the SEC settlement was a restriction on his right to free speech. However, the SEC wrote:
"As long as a statement for pre-approval is not false or misleading, Tesla would presumably approve its publication without any restraint on Musk. And if the proposed statement is false or misleading, then any restraint on Musk's speech would be constitutional even if it involved state action".
He was initially forced to step down as chairman although he would later retain that role after further negotiations with the SEC.
Rather than concentrate on his businesses, Elon Musk has had to say some controversial, if not downright daft things about the COVID-19 pandemic. In several tweets he chose to give us his thoughts about a possible treatment. Musk claimed that a drug used to treat him for malaria which he contracted in 2000 could be effective in treating the novel coronavirus. Musk isn't a doctor nor is he an expert in infectious diseases. While the drug has been tested and used to treat patients, there is currently no scientific proof as to its effectiveness.
Musk has strongly criticized the lockdowns and at one stage called the public officials directives "fascist". He referred to California's shelter-in-place order – which required people to stay home unless they work at a business that provides essential services – as "forcible imprisoning" that has robbed Americans of "their constitutional rights."
Musk has also suggested that coronavirus death counts in the US are misleading since the government classifies all coronavirus related deaths as COVID-19 deaths, regardless of whether an underlying condition was a contributing factor. New York City emergency responders and funeral directors say if anything the state had undercounted COVID-19 deaths.
Bill Gates wasn't too impressed with all of this and came out and said:
"Elon's positioning is to maintain a high level of outrageous comments. He's not much involved in vaccines. He makes a great electric car. And his rockets work well. So he's allowed to say these things. I hope that he doesn't confuse areas he's not involved in too much".
Musk is adamant that neither he nor his children will be vaccinated against the virus:
"I'm not at risk for COVID, nor are my kids."
Musk praised Tesla for continuing to make cars during the lockdown after he filed a lawsuit over his factory's closure and opened up the plant. Questioned about the safety of his Tesla employees and asked if somebody were to die, the Tesla CEO said:
"Everybody dies."
A puerile comment at best.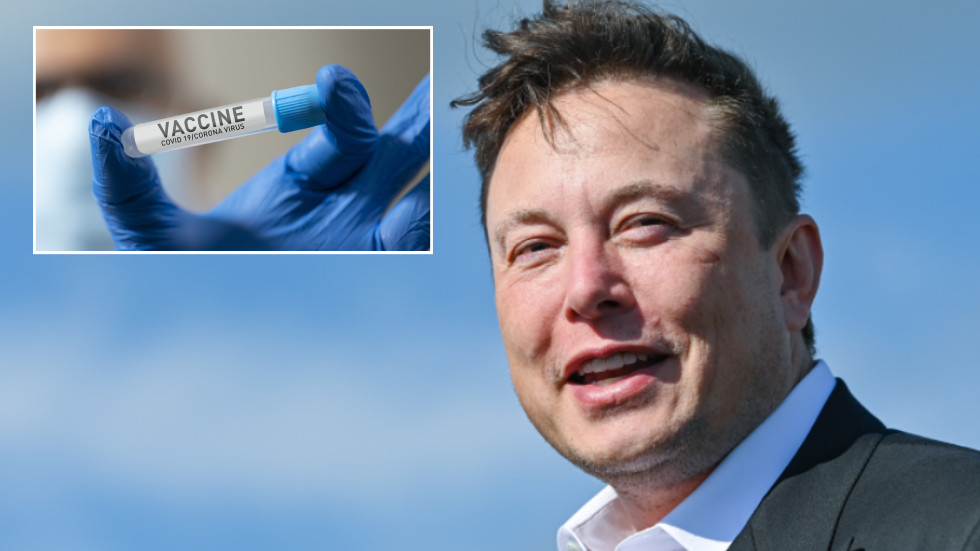 Yes, Musk actually said this as well:
"One thing I should mention that is, frankly, it's been quite disturbing to me, is the degree of media coverage of Autopilot crashes..."
"...is basically almost non relative to the paucity of media coverage of the 1.2 million people that die every year in manual crashes. And think carefully about this. Because if in writing some article that's negative you effectively dissuade people from using autonomous vehicles, you're killing people."
Musk said in 2016 when asked if Tesla would accept liability if it were able to develop self driving cars and they got in an accident.
"No, I think that would be up to the individual's insurance"
"Points of view of autonomous cars are much like being stuck in an elevator in a building. Does the Otis [Elevator Company] take responsibility for all the elevators around the world? No, they don't".
Musk has enthused about firing nuclear weapons at Mars as part of his plans for humans to colonize the planet. Musk described his proposal as:
"a continuous stream of very low fallout nuclear fusion explosions above the atmosphere to create artificial suns. Much like our sun, this would not cause Mars to become radioactive."
This was after previously issuing a blunt appeal to "Nuke Mars!". In a paper published in the journal Nature in 2018, scientists shot down Musk's idea:
"We conclude that terraforming Mars is not possible using present-day technology. Results suggest that there is not enough CO2 remaining on Mars to provide significant greenhouse warming were the gas to be emplaced into the atmosphere. In addition, most of the CO2 gas in these reservoirs is not accessible and these can't be readily mobilized."
When people buy cars, many turn to the J.D. Power Initial Quality Study to find out issues owners are having with new vehicles. The study has been running for 34 years and reports on problems during the first 90 days of new vehicle ownership. The 2020 study has placed Tesla at the bottom of the list with 250 problems per 100 new vehicles. The company even managed a worse performance than Land Rover, a brand synonymous with poor quality.
https://www.jdpower.com/sites/default/files/file/2020-06/2020070%20U.S.%20IQS.pdf
"The only thing reliable about Teslas is their poor reliability".
-- Shift Magazine.
"Musk's business achievements haven't landed him on that pantheon [that of Steve Jobs, Apple Inc.'s co-founder] but he is an avatar for a certain kind of Silicon Valley yahooism specific to many technocrats sprung from its corporate ranks. Their observations about the social order and commonwealth get more attention and take on more gravitas than they deserve, boosted and hurried along by the idea that great wealth confers great wisdom – when, of course, wisdom must be authentically earned and demonstrated."
--Timothy L. O'Brien, Bloomberg Opinion
https://www.bloomberg.com/opinion/articles/2020-05-15/elon-musk-is-many-things-but-wise-isn-t-one-of-them
"Can you hear us, Major Musk?" (secretely, we doubt it!).
💬
We publish a daily dose of decentralization here every day (UTC+8), for additional daily updates follow us on Mastodon, Twitter, Telegram or Element(Matrix). Please like & share all our output. We rely on User-Generated Content so why not write for us and since we try to avoid ads and sponsorship, why not donate to help us continue our work - all major cryptos accepted. You can contact us at decentralize.today and at blog@decentralize.today