"Unaccountable technocratic elites and billionaire globalists lobbying their ministers and party leaders behind closed doors."
~ Charlie Skelton's Bilderblog
The Bilderberg meeting was an annual conference which started in 1954 and was initially held at the Hotel de Bilderberg in Oosterbeek in the Netherlands. Its original purpose was to foster dialogue between Europe and North America to prevent another world war. The secrecy which surrounds the meetings and the stature of those attending has given rise to accusations of a global ruling class. Critics claim that since there is almost no publicity about what is discussed behind closed doors, this is proof that they are up to no good. Around 130 participants from 23 countries attended the 30 May to 2 June 2019 meeting in Montreux, Switzerland. They were a diverse group of political leaders and experts from industry, finance, academia, labor and the media. These are some of them:
Andrew Adonis, member of the UK's House of Lords
Audrey Azoulay, Director-General of UNESCO
James H. Baker from the Office of the Secretary of Defense, USA
Jose Manuel Barroso, Chairman of Goldman Sachs International and former President of the European Commission
Ana Botin, Group Executive Chair, Banco Santander
Mark Carney, Governor of the Bank of England
Jared Cohen, founder of Jigsaw and Alphabet Inc
Reid Hoffman, co-founder of Linkedin
Alex Karp, CEO Palantir Technologies
Jared Kushner, senior adviser to Donald Trump
Bruno Le Maire, French Minister of Finance
Ursula von der Leyen, German Federal Minister of Defence
Satya Nadella, CEO of Microsoft
His Majesty the King of the Netherlands
Michael O'Leary, CEO of Ryanair
Mathew Pottinger, Senior Director of the USA National Security Council
Mark Rutte, the Dutch Prime Minister
Eric E. Schmidt, Technical Adviser for Alphabet Inc
Jens Stolenberg, Secretary General, NATO
Tidjane Thiam, CEO of Credit Suisse Group
Peter Theil, President, Thiel Capital
Mark Tucker, Group Chairman, HSBC Holding
Jessica Uhl, CFO and Executive Director, Royal Dutch Shel
Dieter Zetsche, Former Chairman Daimler AG
Even Secretary of State Mike Pompeo who was not on the guest list turned up.
https://bilderbergmeetings.org/press/press-release/press-release
The Group describes itself publicly as merely a debating society where leaders can "listen, reflect and gather insights" without being held to official policy positions. Daniel Estulin is an author and investigative journalist who specializes in researching and reporting about the Group and has written The True Story of the Bilderberg Group. In 2015, he was nominated for a Nobel Peace prize as a tribute and recognition for all the work in fighting, exposing and risking his life for the common good of the human race. He gave 2 speeches at the European Parliament in 2010 and 2012 on European Integration and financial crisis. In November 2014, he was a keynote speaker at the United Nations conference in Vienna "Strategic Tendencies of World Politics 2015-2020". In his book he argues the Group's founders were former Nazis and it now gathers to chose presidents and control the media. According to Estulin
"Bilderberg is not a conspiracy theory. It's a conspiracy reality. It was a vehicle through which private financier oligarchical interests were able to impose their policies on nominally sovereign governments. The idea is the creation of a global network of cartels, more powerful than any nation on Earth, destined to control the necessities of life for the rest of humanity."
His sources told him about Eric Schmidt and Google back in 2013.
"It is an integral part of the United States security apparatus. Your information is processed, analyzed and stored for later use. Limitless anything spells c-o-n-t-r-o-l."
Jeff Nesbit, former director of legislative and public affairs for the National Science Foundation also made some valid points about the US intelligence community and its relationship with Silicon Valley.
Hannah Borno, a journalist and privacy campaigner, wants the minutes of the Group's discussions to be published. She said
"If our politicians want to be wined and dined in luxury for 3 days with Goldman Sachs, that seems to me a little bit like lobbying. Conspiracy theories have served the group quite well, because any serious scrutiny could be dismissed as hysterical and shrill. But look at the participant list. These people have cleared days from their extremely busy schedules."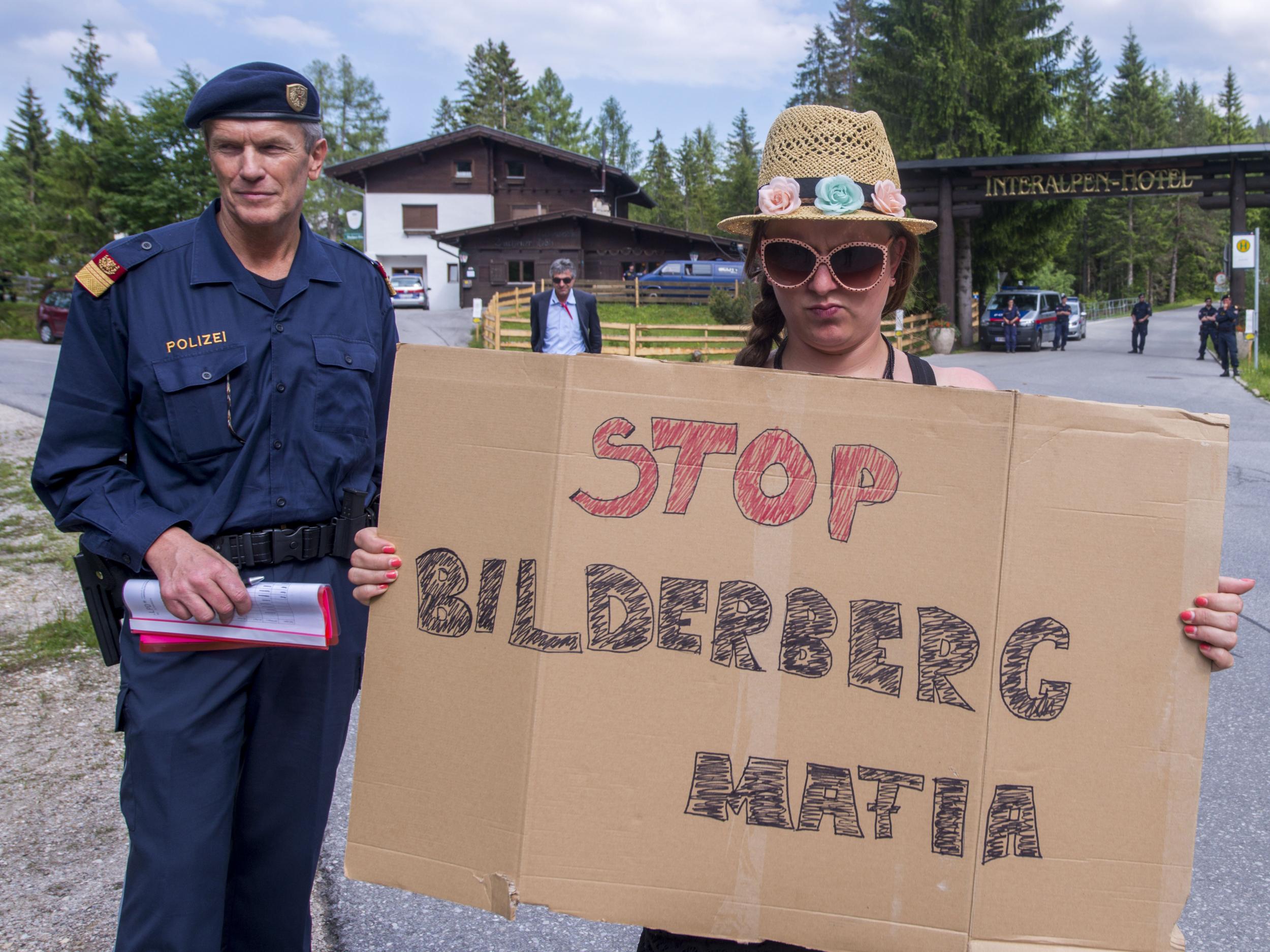 The power of Bitcoin and other cryptocurrencies has certainly caught the attention of the globalists who comprise the Bilderberg Group. The ability of cryptocurrencies to use their potent technologies to circumvent banks, governments and other organizations with single points of failure is seen as a grave threat by many in power today. But despite being mathematically stable and secure, Bitcoin itself has been attacked, not directly, but in a stealthy move via the community it was set up to serve. Due to issues about the slow speed of processing Bitcoin transactions, there was an intense "scaling debate" within the community.
There were proposals of how to increase the block size and speed up transactions. These transactions are gathered into "blocks" where the so-called miners work out complex mathematical solutions to confirm and approve those transactions. The initial rules of Bitcoin only allowed for a certain amount of transactions through in one block. One of the parties to make a proposal was Bitcoin Core who are a group of developers that guard the Bitcoin Code.
Adam Back co-founded Blockstream in 2014 along with Gregory Maxwell and Austin Hill. In 2015, one of the initial investors was Reid Hoffman, co-founder of Linkedin. Hoffman is also a Bilderberger having attended meetings in both 2016 and 2019.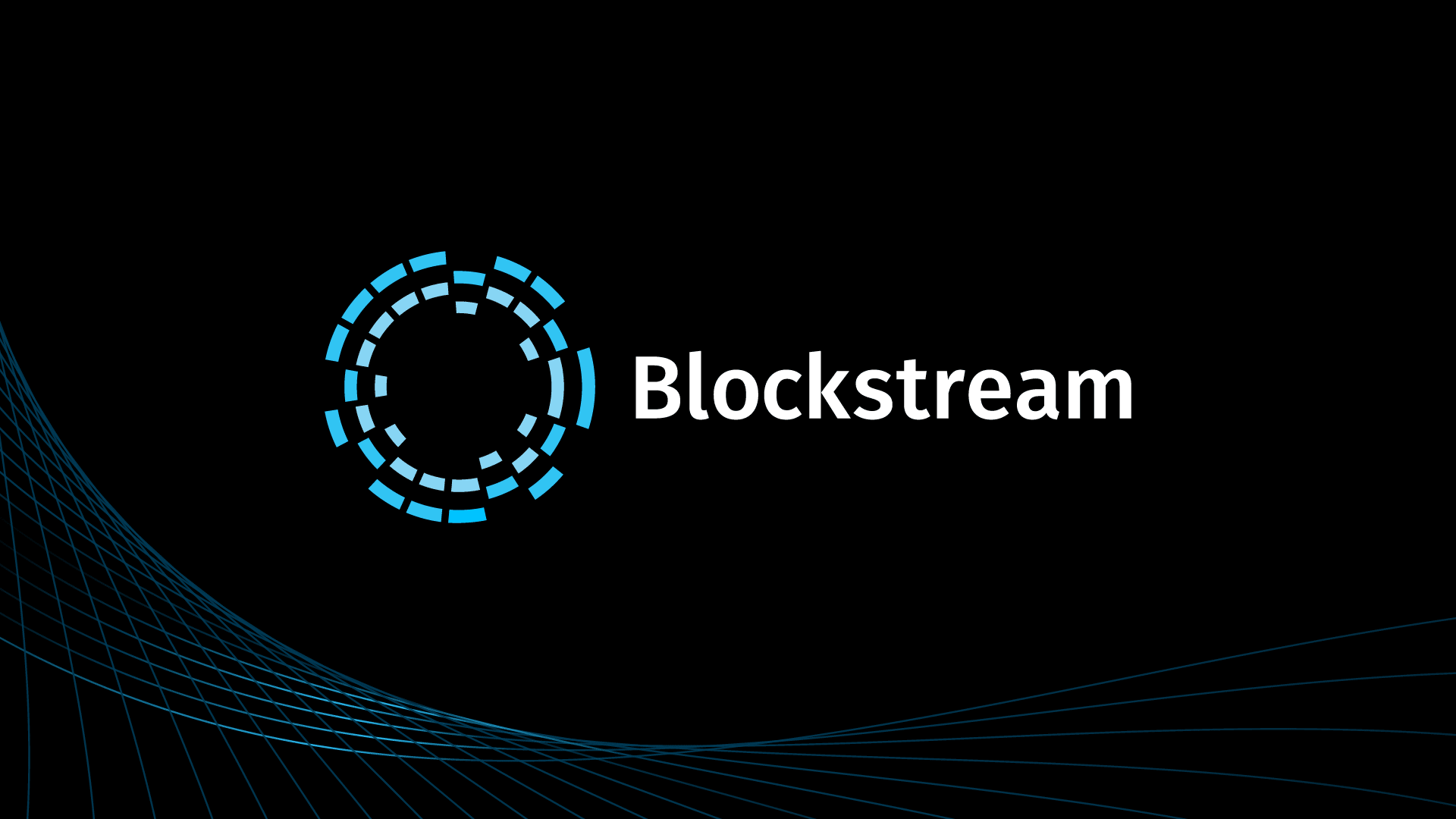 Blockstream, as a blockchain development company, did provide funding for the development of Bitcoin Core but there are suggestions that they had too much influence as to its direction. Blockstream were also developing the Lightning Network which would give Bitcoin instant transaction confirmations without paying high fees.
The company also suggested a solution know as Segwit which could increase the block size but would mean less fees for the miners. The miners were unhappy with Segwit and put forward an alternative Code change known as Bitcoin Unlimited. This would increase the block size significantly but would make their version of the Bitcoin protocol incompatible with the original version.
This was in 2017 and a war of words ensued between the 2 parties with allegations of deleted posts and censorship in some of Bitcoin's largest forums. A price collapse came about which was partly blamed on the scaling debate and high fees which some in the community insinuated had been a deliberate ploy by Blockstream to force users over to their Lightning Network.
Whether the Core team purposely undermined Bitcoin is a matter of conjecture but Jeff Berwick, the founder of The Dollar Vigilante, thinks otherwise. He suggests that Blockstream itself was compromised. This was due to the fact they were bought out by AXA Insurance, via AXA Strategic Ventures, the head of which is the same person who heads up the Bilderberg Group.
According to Berwick, it appears that central bankers bought out Bitcoin in order to destroy it or hamstring it. Berwick said:
"Blockstream is the biggest funder of Bitcoin Core and employs many of the developers. Who owns Blockstream? Well, one of the main shareholders is insurance giant AXA. CEO and chairman of both the Bilderberg Group and AXA are the same person, Henri de Castries. Yes, essentially, the person most in control of Bitcoin development is the Chairman of Bilderberg; the place that I have gone for the last 3 years to expose from the outside! And, even one time, briefly, from the inside. If the globalists want to destroy Bitcoin, they would do exactly what they are doing with Blockstream."
Henri de Castries is a major shareholder in AXA and was chairman and CEO from 2000 to 2016. He was also described by the Daily Telegraph as
"a well-connected member of French society who also chairs the Bilderberg Group of business leaders."
http://bilderbergmeetings.co.uk/chairman/
I can add some credence to Jeff Berwick's argument about central bankers buying out Bitcoin by taking a look at the Digital Currency Group (DCG). This was founded by Barry Silbert in 2015 and is a venture capital firm which invests solely in the digital currency industry. The group has 3 subsidiaries: CoinDesk, which was purchased in January 2016, the digital currency brokerage firm Genesis Trading and digital asset management firm Grayscale Investments. CoinDesk is the largest publisher and media outlet for all matters relating to cryptocurrency.
Now, if we check out the Board Members of DCG, there sits Glenn Hutchins. Interestingly, he is also a board member of the Federal Reserve Bank of New York and in the past served President Clinton as special adviser on economic and health-care policy. He is also on the executive committee of the Obama Foundation. The Clintons and Obama are of course known to be true Bilderbergers.
https://www.newyorkfed.org/aboutthefed/org_nydirectors.html
https://www.newyorkfed.org/aboutthefed/orgchart/board/hutchins.html
https://en.wikipedia.org/wiki/List_of_Bilderberg_participants#United_States
https://www.bibliotecapleyades.net/sociopolitica/sociopol_obama31.htm
Lawrence H. Summers also has a presence at DCG as Board Adviser and he is perhaps best known for being a senior US Treasury Department official throughout President Clinton's administration. He was also former Vice President of Development Economics and Chief Economist of the World Bank and was Director of the National Economic Council for President Obama. Plus, he is on the list as having been a Bilderberg Group attendee. This is no surprise given his high position in the Obama government.
I cannot help but wonder what these establishment figures such as Hutchins and Summers are doing associating themselves with a company whose sole objective is to invest in and promote disruptive digital currencies? Strange bedfellows indeed!
But it doesn't stop there. MasterCard also invested an unknown amount into DCG in 2015 after several years of casting doubt upon the usefulness of Bitcoin.
But then in February of 2016 when Blockstream raised $55 million ostensibly "to build out Bitcoin's blockchain", Barry Silbert's DCG, with its bankers and Bilderbergers in tow, also invested in Blockstream. The amount is unknown but no matter how much it was, Silbert's joy was truly reflected in his Tweet at the time:
The manipulation of Bitcoin by Big Banking and Bilderbergers, via this backdoor method, risks a decentralized project being controlled by a centralized group of individuals. It would appear that both aficionados and those who oppose digital currencies have banded together in an attempt to achieve their individual ends of profiting from and gaining control of Bitcoin.
💬
We publish a daily dose of decentralization here every day (UTC+8), for additional daily updates follow us on Mastodon, Twitter, Telegram or Element(Matrix). Please like & share all our output. We rely on User-Generated Content so why not write for us and since we try to avoid ads and sponsorship, why not donate to help us continue our work - all major cryptos accepted. You can contact us at decentralize.today and at blog@decentralize.today