"In some cases we see more effort going into stopping counterfeit production of Louis Vuitton bags than lithium batteries. Both need attention. But lithium batteries are a safety risk."
~ Alexandre de Juniac, CEO of the International Air Transport Association (IATA)
Counterfeiting is now considered to be the largest criminal enterprise in the world with trade in counterfeit and pirated goods running at $1.7 trillion per year which is more than drugs and human trafficking. There are estimates that it is expected to grow to $2.8 trillion and cost 5.4 million jobs by 2022.
https://cms.iccwbo.org/content/uploads/sites/3/2017/02/ICC-BASCAP-Frontier-report-2016-Executive-Summary.pdf
Nothing is exempt when it comes to fakes. According to a Federal Aviation Authority (FAA) estimate, about 520,000 counterfeit or unapproved parts are making it into planes annually. Whilst legitimate suppliers are being cheated out of money, it is more worrying that pilots, crew and passengers are being put at risk.
The situation is so bad that the FAA even have an acronym for it – SUP – "suspected unapproved parts". This problem has been going on for decades as an internal FAA database obtained by Business Week in 1996 found out. It revealed that from 1973 to 1993, fake parts played a role in at least 166 US-based aircraft accidents or less serious mishaps. Four of these were accidents involving commercial carriers that resulted in six deaths. The FAA's SUP program has been a step in the right direction, as well as the Aircraft Safety Act of 2000 which details a four-tier punishment system for would-be offenders.
Many unapproved parts have been traced back to China where safety testing, which is often bypassed by counterfeiters, can cost a significant amount. The product is then sold for considerable profit, often with the purchaser none the wiser. Paul Kocher is president and chief scientist of Cryptography Research Inc., a San Francisco-based company that specializes in anti-counterfeiting technology. He said:
"One of the factors that determines the ease of counterfeiting relates to how some of the distribution channels work, and whether there are enough people who are effectively distributors with very low profit margins who are involved in the distribution chain. The more you've got and the smaller the profit margins are, and the more competitive the business is, then the more likely you are to have counterfeiting problems."
Counterfeiters often attempt to recreate components by copying the part or serial number of an item. With electrical components the identification information, or the key, is contained in a chip within the part. Counterfeiters can pull the identification information from the legitimate electrical component by taking a chip apart and looking at it under a microscope, then using the same number to produce a fake.
Cryptography Research Inc. adds a piece of circuitry into chips to ensure proper authentication. Kocher explains:
"At the highest level, we are building circuits that have cryptographic keys built into them. Also in the circuit is logic that does mathematical computations using the key. The key can create messages or provide responses that can show to somebody else or to another component that the key is known by that chip, but it doesn't reveal the key itself."
Much of the fault around counterfeit parts lies with the airlines themselves as they often go to the lowest-cost maintenance company without ensuring each part is carefully authenticated. Kocher says:
"There needs to be a custody chain that goes all the way back to an approved manufacturer. If all of these things get done, you'd still have some problems, but it could easily be a quarter of what it is now."
https://www.arabianaerospace.aero/fake-parts-a-real-threat.html
Apple are also finding that similar products to theirs are being sold with counterfeit trademarks. A US based Chinese national pleaded guilty in February of 2019 to one count of conspiracy to traffic counterfeit goods and also one of trafficking in counterfeit goods. Apparently this involved over 40,000 "electronic devices and accessories including iPhones and iPads" into the US.
Two Chinese engineering students scammed Apple out of nearly $1 million worth of iPhone replacements. Starting back in 2017, the pair smuggled thousands of counterfeit iPhones into the US from China. Following that, they would send the phones to Apple for repair claiming the devices would not power up. In many cases, Apple replaced the iPhones, unaware that they were counterfeit. Quan Jiang and Yangyang Zhou were accused of stealing $895,000 of iPhones from Apple through this scheme. The partnership between the two consisted of Zhao smuggling the counterfeit iPhones into the US. Jiang would then take the counterfeit iPhones to Apple, either in-person to Apple retail stores or via the online repair program. Once Apple replaced the counterfeit iPhone with a real iPhone, they would mail them back to China to sell at a profit.
Counterfeit and substandard batteries coming out of China are putting everyone who uses an electrical device at risk. It's unfortunate that e-Commerce sites nowadays do absolutely nothing to protect consumers from the proliferation of these dangerous products. Horror stories abound of equipment going on fire and one unfortunate family lost their entire house to a blaze caused by a hoverboard. The item was bought on Amazon from a "sham entity" selling counterfeit products from China.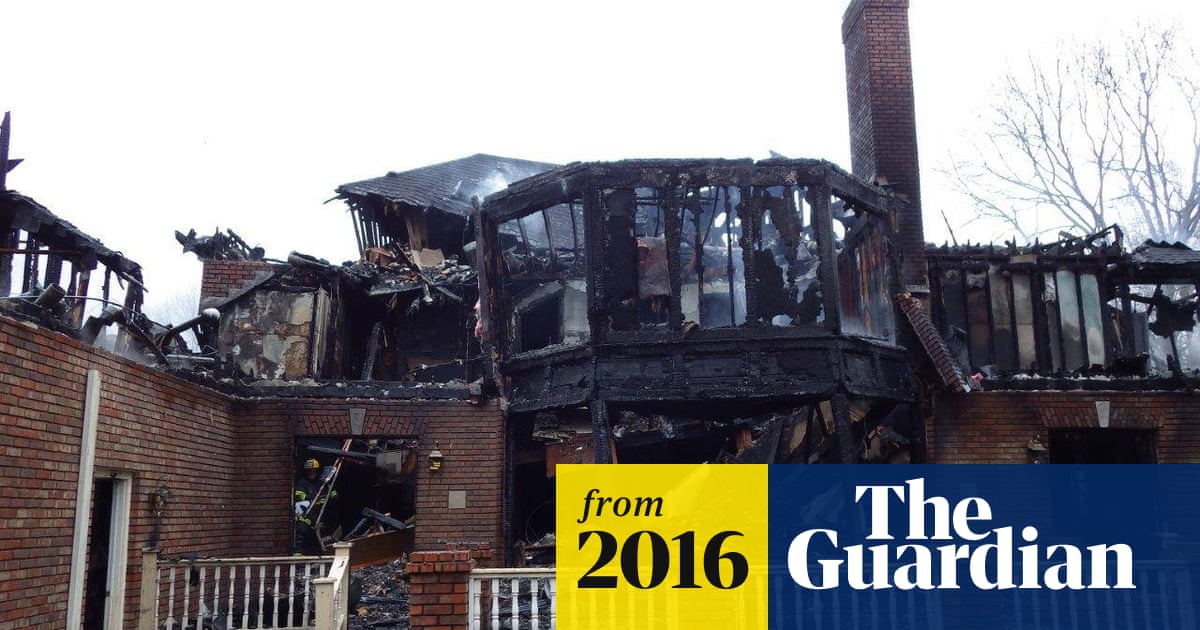 Amazon tried to weasel their way out of responsibility by claiming that the platform was not responsible for items sold by third parties. They maintained that Amazon was only an online advertising portal and could not be held liable. However, a federal judge ruled otherwise and ordered that the company should take responsibility. As a result of this, Amazon reached a confidential settlement with the owners of the home.
The US Consumer Product Safety Commission (CPSC) says on their website that there have been numerous recalls for counterfeit batteries including counterfeit branded Nikon, Samsung, Blackberry, Xenon and LG to name a few. Moreover, the CPSC's SaferProducts.gov website, a site that allows users to report unsafe products, has multiple complaints of fake batteries causing safety related incidents. It is not known how many counterfeit battery incidents go unreported or how often OEM companies are blamed for safety issues caused by counterfeits.
https://www.saferproducts.gov/IncidentReporting
💬
We publish a daily dose of decentralization here every day (UTC+8), for additional daily updates follow us on Mastodon, Twitter, Telegram or Element(Matrix). Please like & share all our output. We rely on User-Generated Content so why not write for us and since we try to avoid ads and sponsorship, why not donate to help us continue our work - all major cryptos accepted. You can contact us at decentralize.today and at blog@decentralize.today