Take in all of a subject's experience, from phone numbers dialled and  e-mail messages viewed to every breath taken, step made and place gone
A quote from the LifeLog wiki.
Talk about coincidences. On the same day that Facebook was founded, the Pentagon killed off the LifeLog project. But was it just shifted sideways and resurrected as Facebook? The project was run by the Defence Department Research Arm (DARPA) and aimed to gather as much information about individuals as possible. What they say and do, what they watch, who they call and email. Nothing was off the table.

From all of  this information, computerized assistants with digital memories were to  be created. AI as we know it today. Reasons for the closure were officially given as a "change of priorities". Artificial intelligence in the making nipped in the bud, so it would seem.

Around the same time, a data mining initiative was eliminated by Congress but it was then thought that the research would continue under the "classified" banner.
I am sure such research will continue to be funded under some other  title. I can't imagine DARPA dropping out of such a key research area    
David Karger from the MIT (hitting the nail on the head)
Moving on...
The EU's General Data Protection Regulation (GDPR) came into effect in May of 2018. The overall goal of the EU is standardization across the bloc and the enacting of this law was to that end. From that day onward, all businesses having dealings with customers or clients in the EU would have to be compliant. This didn't just mean EU businesses but all  businesses globally. Two main points of the legislation are that  businesses must identify exactly when, where and how they collect customer data and following that, a simple and transparent way of  deleting that data must be installed together with a safe way to prove  that such action has been taken. Fair enough.

Privacy Trust May 2018
How to make the GDPR a success

This must have set alarm bells ringing at Facebook HQ, especially with the inclusion of the word "transparency". Facebook found themselves in a bit of a bind but undeterred by these laws they proceeded to find ways to  weasel their way around them. They have $1 billion per quarter in  advertising revenue from the EU so Facebook's harvesting of peoples'  data and its other nefarious activities could be severely curtailed by  this piece of consumer friendly legislation.
However, when grilled in an Austrian court in November last year, Facebook tried to take advantage of the "performance of a contract " Article in the GDPR. They did openly admit during proceedings at the Vienna Regional Court that they had been collecting and processing data without users' consent since the introduction of the GDPR in May of 2018. In what can only be described as a bizarre presentation of twisted logic, Facebook's lawyers claimed that users had ordered "personalised advertising" when  they signed up to the new terms and conditions on May 25, 2018. The  lawyer for the plaintiffs totally rejected the idea that people would only join Facebook to see ads. In order to disprove this juvenile argument, said lawyer conducted a neutral study by the Austrian Gallup Institute and found that only 4% of users wanted advertising. She  further stated "There can be no question of an ordered "service" to the  user. If Facebook wants to aggregate user interests and track people on the internet, this can only be done with the consent of the user.  Anything else would be a circumvention of the GDPR". The case has been  postponed until later this month.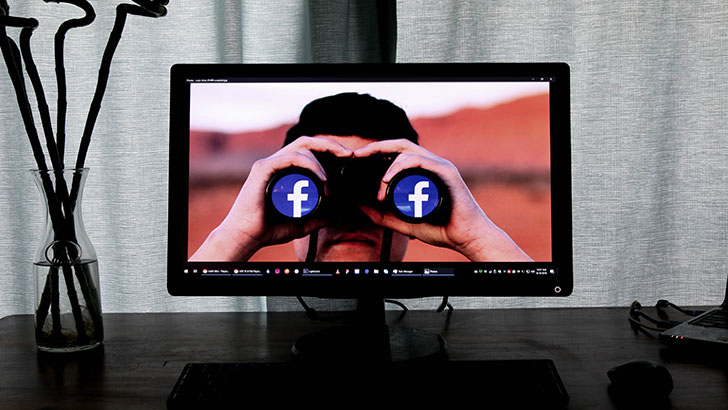 Once they have your data, Facebook's efforts to protect it are a very sorry tale indeed. The most blatant example of this was the Cambridge Analytica scandal which was revealed in early 2018. The profiles of around 87 million Facebook users had been accessed and used for political advertising purposes in the 2016 Trump campaign. Together with some conservative donors, this company was formed by Steve Bannon who later went on to be an advisor for Trump. As a political consulting firm the company was to assist the Trump 2016 election campaign. So how was  Cambridge Analytica able to access so many Facebook profiles? They built a Facebook app which took on the appearance of a quiz and by exploiting  a loophole in the Facebook API, the firm were able to collect data from the friends of those quiz takers also. Well known for his indifference towards the plethora of problems plaguing his company, how Zuckerberg initially reacted to this was par for the course. Silence for 5 days. He couldn't give a damn about it so what's the problem? Well Zuck, there is a problem and your inability to address it is what worries us the most. Internal divisions at Facebook are the root cause of these  security issues. Tensions exist between those responsible for user protection and the legal/policy team. Sandy Parakilas who worked on the privacy side at Facebook told the New York Times "The people whose job  it is to protect the user always are fighting an uphill battle against  the people whose job it is to make money for the company" It is  abundantly clear which side is winning.

Working with the  misguided impression that he could appease everyone with a lot of platitudes, in March of 2019 Zuck gave to the world a 3,000 word  breakdown of Facebook's "privacy focused" future. The Guardian's Emily  Bell summed it up beautifully as the "nightmarish college application  essay of an accomplished sociopath".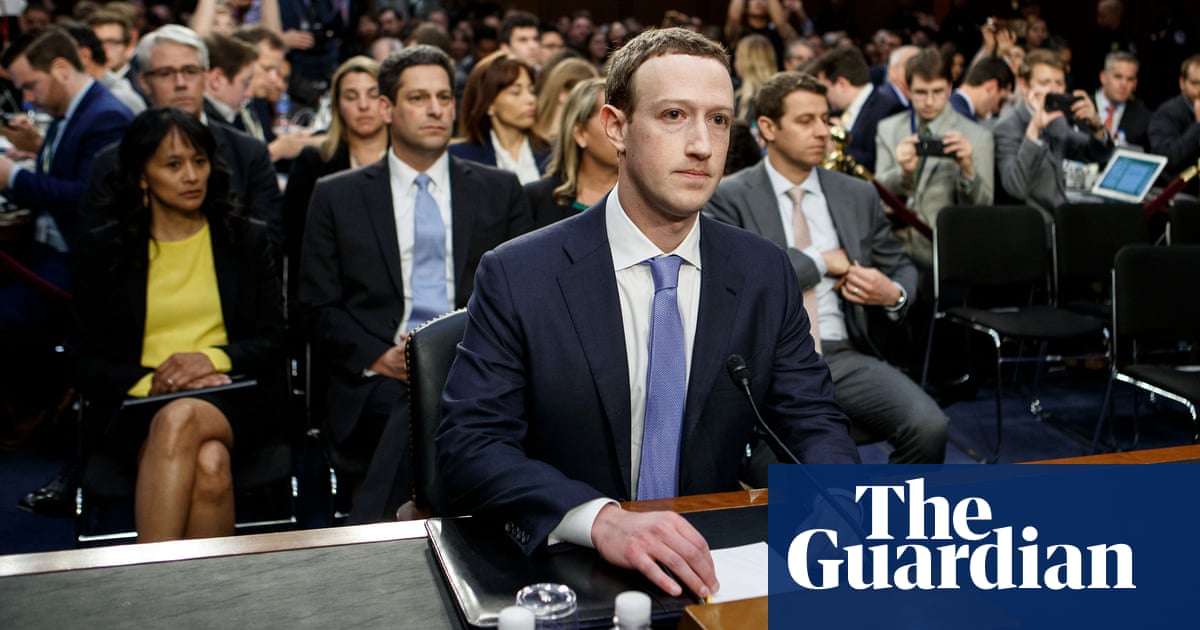 But it seems Facebook never learn from their lessons and the data breaches  just go on and on, be it through a total lack of professionalism within the company or the could-not-care-less attitude. And the biggest irony is that the users of the platform find themselves unable to leave and like a partner in an abusive relationship, they come back for more and more.

In 2018, Facebook really got international recognition from no less than the United Nations. They were cited by the UN for their role in the slaughter of Rohingya Muslims. Quite an achievement for a social network. This came about due to Facebook's ability to spread fake news concerning the Rohingya and thus they fanned the flames of the ever increasing violence.
Alexandria Ocasio-Cortez is certainly not one to mince her words. This was most apparent during her grilling of Mark Zuckerberg in October of last year  during a hearing in front of the US House of Representatives financial services committee in relation to Facebook's upcoming launch of the  cryptocurrency Libra. AOC reckoned that past behavior is a good yardstick for future behavior and, in a test of his honesty and credibility, she pressed him about his prior knowledge of Cambridge Analytica's data collection activities. Zuck, however, managed to waffle his way out of it and along the way deny any knowledge. It later transpired that internal Facebook correspondence showed executives knew exactly what was going on as far back as September 2015. She also took him to task when it came to the need to fact check political ads but  Zuckerberg could make no commitment to do this even if blatant lies were to appear in such advertisements. Although pushed into the corner many  times, he came out of the meeting like the prize fighter he is, due to his well-honed skills of ducking and weaving. In classic Zuck-Speak he did admit however that "We've faced a lot of issues over the past few years".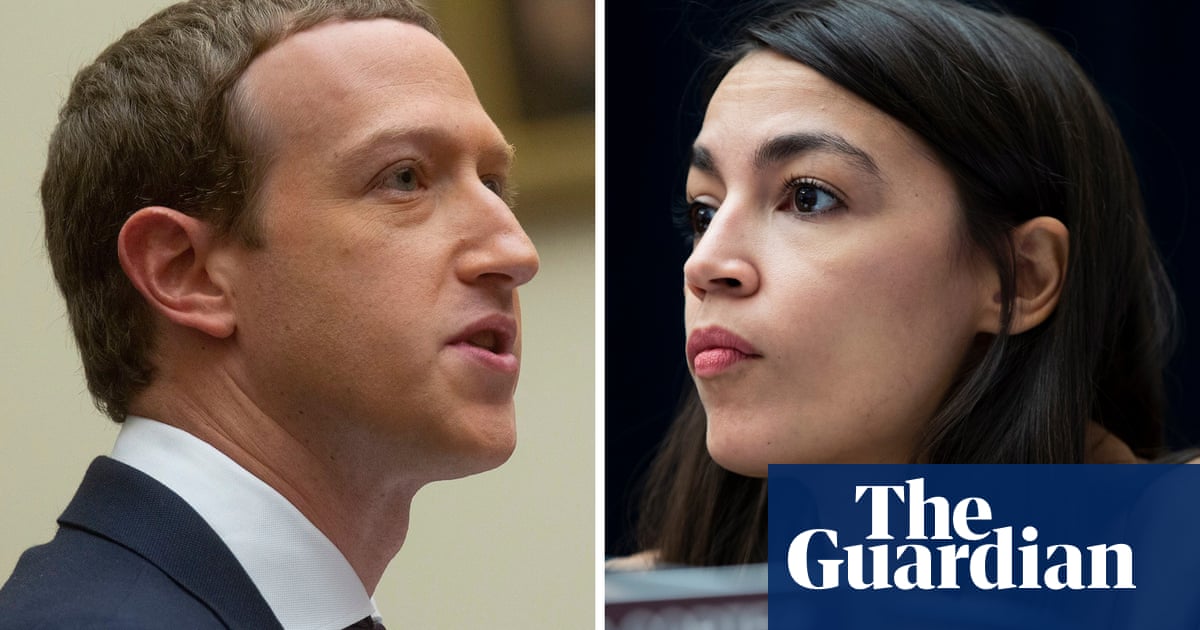 Check out here what he means by this and you will be taken completely aback by the malodorous practices and chicanery:

September  15, 2015. Millions of "like" and "share" buttons that you find on pages and apps start to send your browsing habits back to Facebook for ad targeting.

November 1, 2018. Facebook registered a patent to  find out if two people knew each other by analyzing the dust on their camera lenses. Also, it would figure out if people were facing each other or walking away by using the accelerometer and gyroscopic readings  from each phone. How desperate can you get?

December 14, 2018. Facebook Photo API bug exposed 6.4 million users' photos.

December  18, 2018. Facebook allowed Netflix, Microsoft, Spotify and Amazon access to the private messages and personal information of users. A much wider scope than previously disclosed.

January 24, 2019. Facebook knowingly duped game-playing kids and their parents out of money and often refusing to give it back.

January  24, 2019. Facebook pays teens to install a VPN that spies on them. This was a "Facebook Research" VPN which the company used to get hold of  users' phone and web activity.

February 22, 2019. New York  orders inquiry into "Outrageous abuse of privacy" involving Facebook data use. Reports arose that Facebook may have access to personal  information such as weight, blood pressure and ovulation status.

March  7, 2019. A cybersecurity firm determines that a Facebook Messenger bug can reveal who you are having conversations with. High profile targets could therefore be particularly vulnerable if it were known who they were communicating with.

March 11, 2019. Facebook takes down ads critical of it because it didn't like what Elizabeth Warren had to  say. Freedom of speech goes out the window.

April 3, 2019. Hundreds of millions of Facebook records exposed on public servers. Third parties yet again are able to get hold of user data.

April 10, 2019. Facebook fined 30,000 euros in France because of 430 illegal clauses in its Terms and Conditions. The offending T & Cs then had to be amended.

April 11, 2019. Leaked internal documents show plans to sell access to user data. Rather than protecting it, the data was to be used as a bargaining chip.

April 16, 2019. Facebook's vision is to promote trustworthy news but they struggle to define trustworthiness.

April  18, 2019. Facebook harvested email contacts of 1.5 million users  "unintentionally". Some new users were asked to provide their email passwords then their contacts were imported without their permission.

April  18, 2019. Facebook stores hundreds of millions of Instagram users' passwords in plain text. An investigation by Facebook revealed that the  stored passwords were never "abused or improperly accessed" by any of  its employees. We believe you.

April 18, 2019. Facebook hides bad news about exposed passwords behind the release of the Mueller investigation report hoping no one would notice. We did.

April  25, 2019. Black people punished by Facebook for discussing their experiences of racism. Facebook arbitrarily decides that talking about racism is racist.

April 25, 2019. Ireland's Data Protection Commission launches inquiry into Facebook having stored passwords insecurely. Potential $2.2 billion fine.

May 1, 2019.  Facebook wants AI to scan WhatsApp messages for rules violating content. This would involve their algorithms running on your phone to vet your messages before you had a chance to encrypt them. George Orwell would be proud!

May 13, 2019. WhatsApp is found to be vulnerable to spyware developed by the Israeli cyber intelligence company NSO Group.

May 20, 2019. Facebook shares your data with carriers like AT&T and T-Mobile.

May  21, 2019. In an egregious falsehood to the Dutch parliament, Facebook reassured members that it had implemented measures to prevent election manipulation.

July 12, 2019. Ho hum...Yet another big settlement by Facebook. This time it is $5 billion for ...would you have guessed it? Privacy violations!!

August 7, 2019. One of  Instagram's "preferred marketing partners" has been secretly tracking locations of users. Instagram's lax privacy practices certainly enabled this.

August 13, 2019. Facebook paid contractors to transcribe users' audio chats. The contractors were kept in the dark as to the origins of the often vulgar and disturbing conversations. The Irish Data Protection Commission are onto this because of possible violations of the EU's strict privacy rules.

September 4, 2019. A huge database of Facebook users' phone numbers found online.

September  20, 2019. Tens of thousands of apps found to be privacy leaking. This yet again raises more questions about whether people's personal  information on Facebook is secure.

October 1, 2019. In an act of karmic justice, Zuckerberg's audio rant against critics, competitors and the US government is leaked. Lol.

November 5, 2019.  Facebook says 100 software developers may have improperly accessed user data. This included names and profile pictures of specific groups.

November  5, 2019. Facebook gives Tinder and other dating apps special access to user data. Seems Zuckerberg just wanted to spread the love.

November  6, 2019. A 7,000 page document leak tells a lot about Facebook's internal practices. This is a huge amount of ammunition for investigators as there is information ranging from its questionable  position about the competition, tying to hobble rivals such as YouTube, Twitter and Amazon, cutting off user data to app developers to achieve  this aim, considering to charge companies for access to user data and a plan to spy on the locations of its Android app users to allow advertisers to send political advertisements. Facebook staff lamented these unethical practices but were rebuffed.

November 12,  2019. Facebook uses your iPhone's camera to spy on you as you scroll your feed. Caught in the act they admitted it and, surprise surprise, called it a "bug".

December 17, 2019. Location services off? Don't be so naive as Facebook is still tracking you. Like a bloodhound following a scent they will find you by using a compilation of your IP address, information you may share about your activities or an upload of a location tagged photo or video.
And there is a growing list here

How about this little gem and it should be enough to give WhatsApp users sleepless nights. Seems that Google is indexing invite links to WhatsApp group chats. It only takes a simple search to join a wide range of these groups. Apparently, Google have about 470,000 results for the search of "chat.whatsapp.com" part of the URL which makes up invites to WhatsApp groups. This has been tried and tested with researchers being able to  join all types of groups, from porn sharing to United Nations accredited NGOs.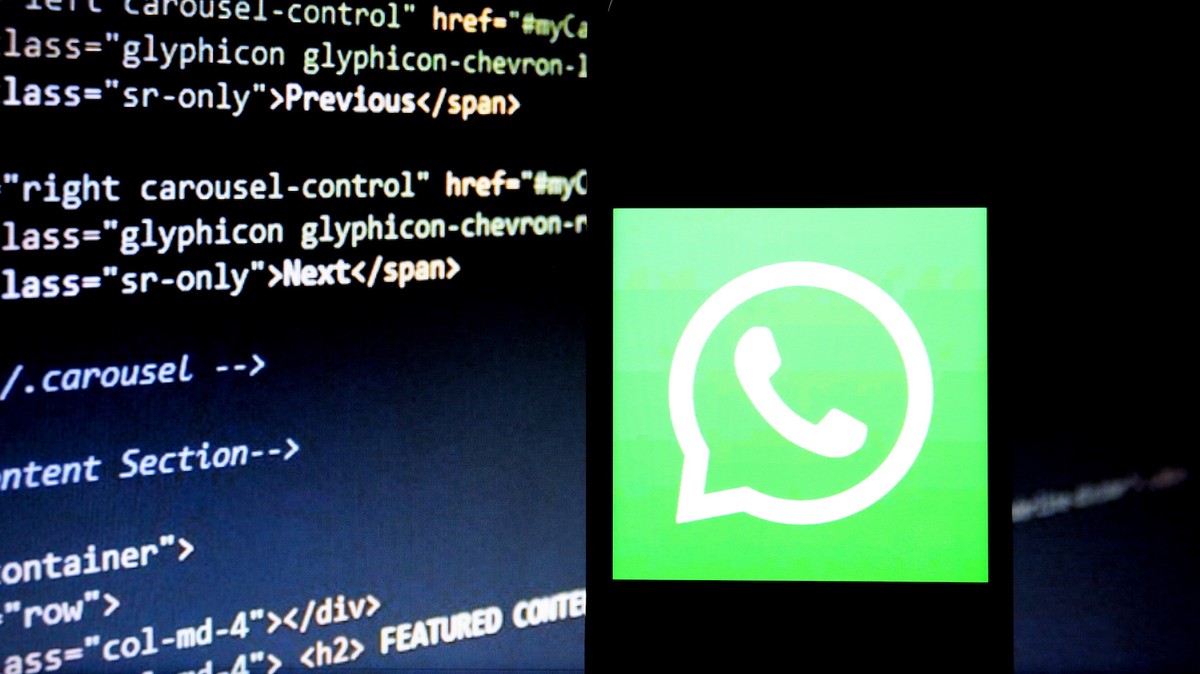 Time for WhatsApp users to move on to a more serious and secure messenger.
Now since we are on DT recommendations, if you own a Samsung Phone Facebook is deeply embedded in the Android system, luckily, there is a solution

Step 1:
Enable Developer options on the device.
Open Settings> About phone > Software information (on a Galaxy S10  for instance) and tap 'Build number' 7 times. Upon reaching the  'Developer mode has been enabled' message, go back and tap 'Developer  options'.

Scroll down and turn on 'USB debugging',  tap 'Allow' once prompted.

Since you have enabled USB debugging on your Galaxy S10, Note 10 or probably most other Samsung devices which work in the same way, your phone is  now ready to accept commands via ADB directly from your computer.
Step 2:
You might need to install the Android SDK platform tools for Windows, Mac, Linux
https://www.droidviews.com/download-latest-adb-and-fastboot-sdk-platform-tools-win-mac-linux/
Now you are ready to 'debloat' the 'Facebook shit' Samsung kindly provided for your 'convenience' :)

Start the terminal and type:
pm uninstall -k --user 0 com.facebook.katana
pm uninstall -k --user 0 com.facebook.system
pm uninstall -k --user 0 com.facebook.appmanager
pm uninstall -k --user 0 com.facebook.services

This is just Facebook, but a great start, read the Privacy Cookbook about Samsung for more 'debloating'.

Privacy Cookbook - Chapter 5.2 - Cellphone Security - Samsung

Libra -- a failing attempt at hegemony
Bankers have now earned themselves a reputation that places them somewhere in between divorce lawyers and used-car salesmen. And now it seems Mark Zuckerberg wants to enter the banking arena with his proposed pseudo-cryptocurrency, Libra.

Libra is not a cryptocurrency in  the real meaning of the word. Whilst Libra will use a blockchain to  immutably record each transaction, after that it is totally dissimilar  to cryptocurrencies as we know them. These were established to be anonymous and private but Libra offers absolutely none of that. Moreover, true cryptocurrencies are decentralized and not controlled by  any one entity or group but this is exactly how Libra is to be set up.  In a contradictory statement, Facebook claims Libra will be "decentralized and governed by an independent association". What  nonsense is that?

According to its white paper, the coin will be  backed by a basket of fiat currencies which will be "bank deposits and  short-term government securities". This has not been well thought  through by Zuckerberg & Co. as this set up makes Libra a security in  itself and therefore subject to capital gains/losses taxation for each transaction. What a complete can of worms it will be.

What it boils down to is that Libra is no more than good old-fashioned  script, a currency substitute that factory towns once issued.
Initially there was much enthusiasm surrounding Libra and its founding fathers were falling over themselves to jump on board the gravy train with big names such as Mastercard, PayPal, Stripe and Visa. But Facebook's frequent and serious data privacy breaches do not make it an ideal candidate to look after your money. Also, its total lack of accountability should disqualify it as a keeper of the purse strings.

So now many of those who initially voiced support and joined in (all of the aforementioned plus eBay and Vodafone) have pulled out, perhaps not wanting their names sullied by association.

Facebook have long denied that they collect off-platform information from both users and non-users. These are known as Shadow Profiles and they are compiled whether you have signed up or not. Unfortunately some Facebook users are happy to share their personal contacts list with Facebook. This normally includes phone numbers, place of work etc. of all their buddies. If you, as a non-user appear in the contacts of several users, Facebook can easily build a beautiful profile all about you by combining all of this information. In a report by the Belgian Privacy Commission in 2015, researchers showed that Facebook does set cookies on non Facebook websites thus allowing tracking via social plug-ins. This occurs even if you never visit a Facebook page. Web beacons are also being used by Facebook to track how many times a web page is accessed plus the location of users who accessed it. Even if Facebook claim that data is deleted after a certain period of time, they can easily  re-acquire such data with their underhand methods and start the whole process again.

Check out this very informative video and you will be as horrified as we are:
Facebook's headquarters is in Menlo Park, California. Facebook had a revenue of US$70.697B and 44,942 employees as of 2019.

Facebook's Subsidiaries
Andale, Inc. (Delaware)
Cassin Networks ApS (Denmark)
Edge Network Services Limited (Ireland)
Facebook International Operations Limited (Ireland)
Facebook Ireland Holdings Unlimited (Ireland)
Facebook Ireland Limited (Ireland)
Facebook Operations, LLC (Delaware)
Facebook Sweden Holdings AB (Sweden)
Facebook Technologies, LLC (Delaware)
FCL Tech Limited (Ireland)
Global Holdings I Inc. (Delaware)
Global Holdings I LLC (Delaware)
Global Holdings II LLC (Delaware)
Greater Kudu LLC (Delaware)
Instagram, LLC (Delaware)
KUSU PTE. Ltd. (Singapore)
Malkoha PTE Ltd. (Singapore)
Morning Hornet LLC (Delaware)
Parse, LLC (Delaware)
Pinnacle Sweden AB (Sweden)
Raven Northbrook LLC (Delaware)
Runways Information Services Ltd (Ireland)
Scout Development LLC (Delaware)
Siculus, Inc. (Delaware)
Sidecat LLC (Delaware
Stadion LLC (Delaware)
Starbelt LLC (Delaware)
Vitesse, LLC (Delaware)
WhatsApp Inc. (Delaware)
Winner LLC (Delaware)

Source: https://www.sec.gov/Archives/edgar/data/1326801/000132680119000009/fb-12312018x10kexhibit211.htm

Companies acquired by Facebook

Packagd is a series of app that offers new mobile shopping experience.

PlayGiga Premium videogames in streaming for an affordable monthly fee.

CTRL-labs is a New York City-based startup pioneering the development of non-invasive neural interface technology that fundamentally

reimagines how humans and machines collaborate.

Servicefriend is a customer service bot for messaging

GrokStyle is a visual shopping app that was used by the likes of IKEA to help  consumers find, explore, and decide on purchases. In practice, the  computer vision app matches user's furniture photos to online products  that they could then go and buy.

Dreambit is a personalized image search engine. Given one or more photos and a text query, it outputs versions of the input person in the query  appearance.

Refdash helps people find great companies to work at by allowing them to fast-track through the interview process at many companies.

Confirm.io makes authenticating a government issued ID easy, fast & secure. Isn't that interesting!

tbh was an anonymous social media app available in the United States,  designed for high school students. The app was launched by Nikita Bier,  Erik Hazzard, Kyle Zaragoza, and Nicolas Ducdodon in September 2017.

Fayteq is a German company that builds software add-ons for video editing that can remove and add whole objects from captured video using computer  vision.

Ozlo is an intelligent assistant for iOS and the web.

Source3 is the world's first platform for end-to-end management of intellectual property in user-generated content (UGC).

FacioMetrics develops facial analysis software for mobile applications. Very interesting

CrowdTangle is the leading content discovery and social monitoring platform for publishers and brands.

Nascent Objects Inc.  is a software development company focused on creating a modular  electronics system for consumers to build their gadgets using reconfigurable components, including batteries, camera, sensors, and  more.

Eyegroove was a social media service headquartered in San Francisco for creating short music videos with augmented reality effects founded by Scott Snibbe and Graham McDermott. The company was established in 2013 and released the first version of its app on iOS that year.

Two Big Ears is a Scottish company specialising in creating efficient audio toolkits for game and virtual reality developers.

Masquerade Technologies Inc designs and develops mobile applications. The Company  offers an application that puts fun filters, masks, and special effects  on selfies and videos.

Endaga is a mobile platform that enables its users to create independent cellular networks for rural communities.

Tugboat Yards offer tools to help grow, manage, monetize and retain audiences.

TheFind, Inc. is an e-commerce shopping search engine providing a multichannel environment to personalize the shopping experience.

Teehan+Lax is a boutique digital experience agency designing digital products and services.

QuickFire Networks solutions turbocharge the Cloud to satisfy the demands of today's processor-intensive applications.

Wit.ai makes it easy for developers to build a Siri-like speech interface for their app or device.

PrivateCore is a venture-backed startup located in Palo Alto, California that develops software to secure server data through server attestation and memory encryption.

LiveRail is a monetization platform for video publishers. Setting the standard  for video advertising technology solutions, the platform provides  premium publishers with the products to sell their video inventory  across all devices.

Little Eye Labs is world class product company focused on solving problems for the  new generation of mobile app developers. Based out of Bangalore, India,  the company builds easy-to-use yet powerful mobile app analysis tools  for app developers and testers

Pryte brings Telco and App ecosystems together to enable app–like user experience for mobile data.

ProtoGeo develops tracking apps for mobile devices. Good to have

Ascenta (UK) is a Somerset-based designer of solar-powered drones.
Oculus is an American technology company. It specializes in virtual reality hardware and software products. Interesting

WhatsApp Messenger or simply WhatsApp is a freeware, cross-platform messaging and Voice over IP service owned by Facebook, Inc. It allows users to send text messages and voice messages, make voice and video calls, and share images, documents, user locations, and other media.

Branch helps companies drive seamless mobile experiences through its linking infrastructure powering thousands of today's top brands.

SportStream provides a second screen experience for sports that delivers the best tweets, Facebook posts, Instagram photos, stats, news and more for every game and team across sports.

Onavo was an Israeli mobile web analytics company owned by Facebook, Inc. The  company primarily performed its activities via consumer mobile apps,  including the virtual private network service Onavo Protect, which  analysed web traffic sent through the VPN to provide statistics on the  usage of other apps. Very interesting

Jibbigo was a mobile offline language translation application that was  developed by Mobile Technologies, LLC and Dr. Alex Waibel, a professor  at Carnegie Mellon. Jibbigo is an offline voice translator and does not  need phone or data connectivity to function.

Monoidics provides cutting-edge solutions for formal verification, memory safety  analysis, termination analysis, and security of software.
Parse was a  mobile backend as a service platform originally developed by the  provider Parse, Inc. The company was acquired by Facebook in 2013 and  shut down in January 2017. Following the announcement in 2016 of the  impending shutdown, the platform was subsequently open sourced.

Spaceport.io is a platform that allows developers to build games for smartphone operating system using Javascript and HTML5.

Osmeta, a subsidiary of Facebook, is a mobile software startup currently in stealth mode.

Hot Studio is a design company that designs and builds digital products and services.

Storylane is a content production company based in Amsterdam, The Netherlands. We  think video is the most beautiful and effective way to deliver any  message.

Atlas Solutions is a subsidiary of Facebook, acquired from Microsoft in February, 2013, which provides services in online advertising.

threadsy is an integrated communication client grouping all of a users' email and social network messages into a single inbox.

Acrylic Software Claims to make fun, useful, and beautiful apps for Mac and iOS devices.  Your own personal newspaper. Sync, store & secure your digital  life.

Spool was a free social bookmarking program and social network that was launched in October 2011 at TechCrunch Disrupt.

Face.com was  an Israeli technology company that developed a platform for efficient  and accurate facial recognition in photos uploaded via web and mobile  applications. Face.com apps and API services scanned billions of photos  monthly and tagged faces in those photos, tying them to social  networking information. Very interesting

Pieceable is software that enables native iOS apps to be run from within a web browser.

Karma makes apps for gifting friends and family. Interesting

Lightbox is a photo sharing startup.

Glancee is a mobile app that helps you discover and connect with new interesting people around you. Interesting

Tagtile is a loyalty and direct marketing solution helping businesses identify and engage their clients to increase repurchase rates.

Instagram is an American photo and video-sharing social networking service owned by Facebook, Inc.

GazeHawk provides users with professional eye-tracking services using webcams in their own homes. Very interesting

Friend.ly is a social Q&A site allowing users to post questions on different subjects and get them answered.

Sendoid is an on-demand peer-to-peer file transfer system enabling users to transfer files with no size restrictions.

Gowalla was a location-based social network launched in 2007 and closed in  2012. Users were able to check in at "Spots" in their local vicinity,  either through a dedicated mobile application or through the mobile  website.

WhoGlue builds social networking software for membership organizations (like college alumni networks, for example).

MailRank is a technology company solving the problem of email overload.

Strobe is a company that is focused on capturing data points. Also provides  software and cloud services for touch-centric applications on the web.

Digital Staircase a mobile video and image app developer for video recording, image editing and more.

Push Pop Press is a digital publishing platform that helps authors and publishers convert physical books into iPad and iPhone formats.
Sofa dutch software development company.

Daytum is a home for collecting and communicating your daily data. Interesting

Snaptu pronounced "snap tu", previously known as Moblica was a free  Israeli-made mobile application platform that ran on virtually every  type of Internet-enabled mobile phone.

Beluga is a popular group messaging service that Facebook acquired when it was only eight months old.

Pursuit helps users find job candidates, receive recommendations, and make referrals using their social network.

Rel8tion is a mobile advertising platform that delivers relevant brand ads to mobile applications and sites.

Zenbe is a mobile and web apps developer allowing users to share contextually-specific information with a select group of people.

Drop.io was an online file sharing service. It allowed users to quickly create  "drops", which could contain files of any type, and could be accessed  via the internet, e-mail, phone, fax, and widgets.

Nextstop features short, positive recommendations of destinations around the world, with photos, maps and factual information

Chai Labs offers a semantic search platform that analyzes and extracts insights from real-time data points across the web. Interesting

Hot Potato is a social media agency that provides event-based services. Hot Potato connects friends and fans around live events. Interesting

ShareGrove enables users to connect with people in social networks and host private online conversations.

Divvyshot is a photo-sharing platform that enables users to share full resolution photos with friends.

Octazen Solutions offers contact importing and viral invite scripts that enable website users to invite their contacts on other services.

FriendFeed was a real-time feed aggregator that consolidated updates from social  media and social networking websites, social bookmarking websites, blogs  and microblogging updates, as well as any type of RSS/Atom feed.

Parakey turns your smartphone into a key making it possible to unlock restricted areas by a simple tap on your phone. Interesting
As you can see there are a lot of companies owned by Facebook, I have marked some up as 'interesting' and will take a deeper look at them as part of my continuing campaign, EXPOSED!
Now  a quick question to finish on...don't you think it is funny that some  of these companies have names such as hot potato, karma etc.. Well, try  this...Google search them...tough, isn't it? More like impossible because I am sure you wont and so is Zuck!
If you are on the hunt for new ways to connect with family, friends and colleagues consider Signal, or Riot and for social media and blogging have a look at steem.
You can also follow me, the Privacy Advocate' and decentralize.today on twitter, riot, telegram and mastodon
This  won't be the last time I talk about Facebook, there is so much more to  expose and believe it or not but it just gets sinister the deeper you  go!
I'll be back next week with another episode or EXPOSED!
💬
We publish a daily dose of decentralization here every day (UTC+8), for additional daily updates follow us on Mastodon, Twitter, Telegram or Element(Matrix). Please like & share all our output. We rely on User-Generated Content so why not write for us and since we try to avoid ads and sponsorship, why not donate to help us continue our work - all major cryptos accepted. You can contact us at decentralize.today and at blog@decentralize.today