From accusations of sanctions busting to continuing rumors around their hidden spying capabilities to the arrest of the CFO and the loss of access to US manufacturing, there is no end to Huawei's apparent troubles. In this week's edition of EXPOSED! I look deeper into their travails...
"That Huawei maintains ties to the military in its home country isn't unusual – it's true for all telecommunications giants. The problem is Huawei has been dishonest about its links. The existence of the ties are not as worrying as the lengths Huawei and Beijing go to keep them secret"
The Washington Post
Allegations that Huawei is using its technology to spy on other countries at the behest of the Chinese Communist Party have been hounding the company for a while now, damaging both its reputation and bottom line. During a visit to London, Huawei's chairman, Liang Hua, said:
"We are willing to sign no-spy agreements with governments, to commit ourselves to making our equipment the no-spy, no-backdoors standard."
He added that Huawei had not been asked to conduct any surveillance by the Chinese government and insisted that there were no laws requiring the company to collect intelligence from foreign governments.
Tim Watkins, the company's vice-president for western Europe, said:
Our founder, Ren Zhengfei, has made it clear that he has never been asked to hand over any customer data or information and has made it clear that if asked he would refuse and if it was attempted to be enforced he would shut the company down."
As the world's largest maker of telecoms equipment, western countries have been expressing serious concerns about the security of its products, especially the next-generation 5G mobile networks.
As for Ren, he cannot deny his past having joined the People's Liberation Army (PLA) as an engineer in 1974 during China's Cultural Revolution. He eventually became a member of the Communist Party and his last job with the PLA was as deputy director of a construction research institute. Ren went on to work for an oil company for a few years then founded Huawei in 1987.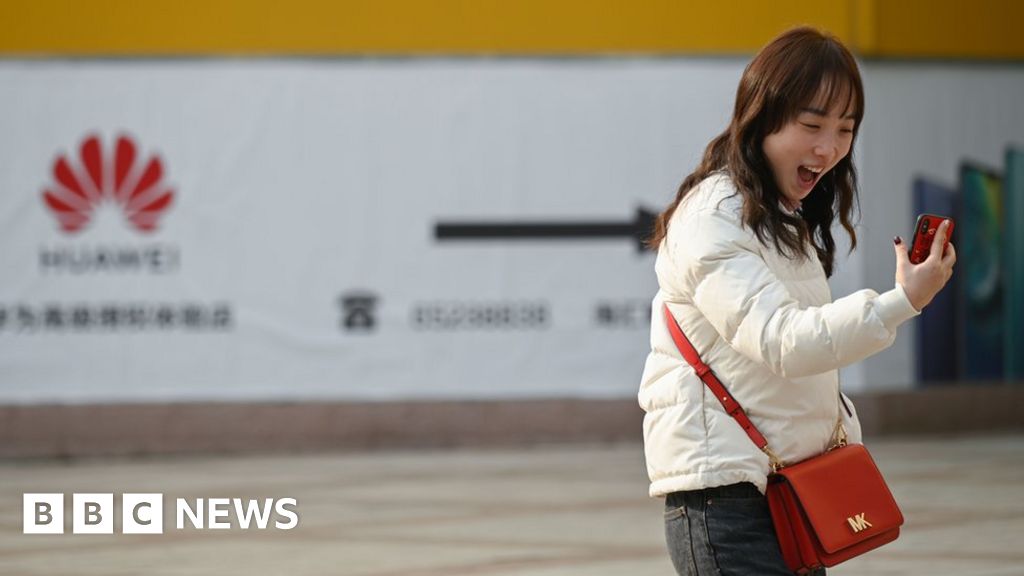 So who actually owns Huawei? Given Ren's background, it's understandable that concerns remain around Huawei's ties to the military. The company's complicated corporate structure is thought by some to be a cover for control by the Chinese Communist Party.
Ren, as one of China's richest men with an estimated net worth of $450 million, holds a mere 1.43% of shares in Huawei. According to the company, the remaining shares are owned by the employees and despite huge revenues and record growth, Huawei representatives are unable to explain why the company has not listed.
To further muddy the waters, Huawei Technologies Co. Ltd itself is a wholly owned subsidiary of Shenzhen Huawei Investment & Holding Co. Ltd. Based on information from the company, Huawei Holding is owned solely by the employees of Huawei without any third parties (including government bodies) holding any of its shares. Shares allocated to employees when they join the company have to be returned when they leave, the shares being bought back at a undisclosed value.
According to David M. Webb, an independent commentator on corporate and economic governance based in Hong Kong, Huawei's ownership arrangements are "completely opaque". He believes that the "employee-owned" structure appears to be an attempt at distancing Huawei from its PLA roots.
Webb stated:
"Huawei does business in a sensitive sector because its equipment is at the heart of telecommunications networks. It is easy for opponents to suggest that Huawei, the PLA or the Chinese government might be able to intercept communications or remotely cripple networks, regardless of it being true or not. Unless and until it becomes a stand-alone, widely held listed company with employees free to trade their shares and without a controlling shareholder, these suspicions and allegations will likely continue".
Timothy R. Heath, Senior International and Defense Research Analyst at RAND Corporation said:
"What is unique about Chinese companies is that each features a Communist Party cell whose job is to ensure the company complies with Beijing's directives. Another distinct feature is that Chinese laws require all companies, including Huawei, to cooperate with intelligence and security officials when necessary. In an authoritarian state where companies do not have the luxury of rejecting such demands or disclosing details to the media, as in Western countries, it may not be obvious to outside observers when such activity is undertaken. Thus, while no smoking gun exists of Huawei acting as an enabler of Chinese state intelligence and security services, these distinctive features unavoidable bring risks to any involvement by Huawei in a country's information networks".
Huawei workers have been linked to Chinese intelligence agencies after employee records were leaked online. Staff have worked as agents within the Chinese Ministry of State Security and worked on projects with the PLA. Others have been educated in the country's leading military academy and have been employed by a military unit accused of cyber attacks against US corporations. The CVs of up to 25,000 Huawei employees were uncovered by Christopher Balding, an associate professor at the Fulbright University Vietnam while investigating the company's ownership structure. London based think-tank the Henry Jackson Society concluded around 100 staff had connections with Chinese military or intelligence agencies and their "backgrounds indicated experience in matters of national security".
John Hemmings, who is a director of the Society said:
"at the very early stages of analyzing this data trove, we are finding that these CVs show a pattern connecting Huawei employees to the Military and Ministry of State Security. While one does find some former spooks in western telecoms, finding these connections in an authoritarian state is extremely different. Once again we see why Huawei's inclusion in western 5G must be considered very carefully."
It would certainly appear that things are not as they seem, especially given the company's own clumsy attempts to explain them!
The Privacy Advocate
💬
We publish a daily dose of decentralization here every day (UTC+8), for additional daily updates follow us on Mastodon, Twitter, Telegram or Element(Matrix). Please like & share all our output. We rely on User-Generated Content so why not write for us and since we try to avoid ads and sponsorship, why not donate to help us continue our work - all major cryptos accepted. You can contact us at decentralize.today and at blog@decentralize.today