Well, it's a hard job but someone has to do it. So Microsoft have stepped up to the plate and thrown their corporate weight and technical expertise behind mass surveillance. No, they are not helping out the Chinese or the North Koreans but through partnerships and collaborations, they are facilitating a substantial amount of surveillance for Police Departments across the 'Land of the Free'
Read all about it in this week's EXPOSED!.
The NYPD Domain Awareness System (DAS) is a case in point. Formed through a public-private partnership with Microsoft, what was once the subject of dystopian imagination is now an everyday reality for New Yorkers. DAS uses cameras, license plate readers and radiological sensors to create a real-time surveillance map of New York City. Privately owned CCTV cameras are also in on the act and DAS video files are stored for at least a month with metadata and license plate data being stored for at least five years or possibly indefinitely.
http://www.nyc.gov/html/nypd/downloads/pdf/crime_prevention/public_security_privacy_guidelines.pdf
The partnership to develop DAS between the NYPD and Microsoft was originally to be an anti-terrorism measure. As part of the partnership, the NYPD gets a 30 percent cut of the revenue from sales of the system to other Microsoft customers.
Executive Director of the Surveillance Technology Oversight Project (STOP), Albert Fox Cahn, said in a statement:
"If Microsoft really care about human rights and policing, restricting facial recognition is not enough. Microsoft never sold facial recognition to police departments so their new policy doesn't cost them a dime. If Microsoft stopped work on the Domain Awareness System, they'd have to put their money where their mouth is. The Domain Awareness System enables invasive spying in communities of color, putting countless New Yorkers at risk of false arrest and police violence."
With input from STOP, the New York City council in June of this year, voted in favor of the Public Oversight of Surveillance Technology (POST) Act. It required the NYPD to disclose their use of surveillance technologies because what is in their arsenal was put together without public debate, notice or oversight. These included X-ray vans that use radiation to see through walls and vehicles, ShotSpotter, a gunshot detection service with sensitive microphones that can record nearby conversations and automatic license plate readers that can track and predict your location. The invasively collected data is integrated by Microsoft's DAS and there is little transparency as to who this information is shared with.
Cahn from STOP said:
"Part of the reason we need the POST Act is we don't know what the policies are for the DAS, how the information is shared, how it is collected, how it ends up in the hands of federal officials. Really, there's a lot of concerns there about just how little we can say about the impact – just that it has a really alarming scope."
Microsoft have been steadily developing their cloud services and have now set up several Azure Government Cloud centers catering to local, state and federal organizations. It is of course hard to speculate what is there is terms of what Microsoft is doing for law enforcement but a look at some of its partnerships does tell a tale. Microsoft President Brad Smith has recently announced that:
"We've decided that we will not sell facial-recognition technology to police departments in the United States, until we have a national law in place, grounded in human rights, that will govern this technology."
There is no mention, however, that one of Microsoft's partners, Veritone, provides facial-recognition services to law enforcement agencies. Microsoft partnered with this company back in 2015.
"The collaboration of Microsoft and Veritone software also will give Microsoft a broader distribution for the Azure Media services. In addition to Indexer, Veritone's set of cognitive engines includes NLP (Natural Language Processing) facial recognition, sentiment extraction, tonal analysis and fingerprinting."
Veritone processes millions of hours of audio and video content by collecting and processing content in the Microsoft Azure cloud.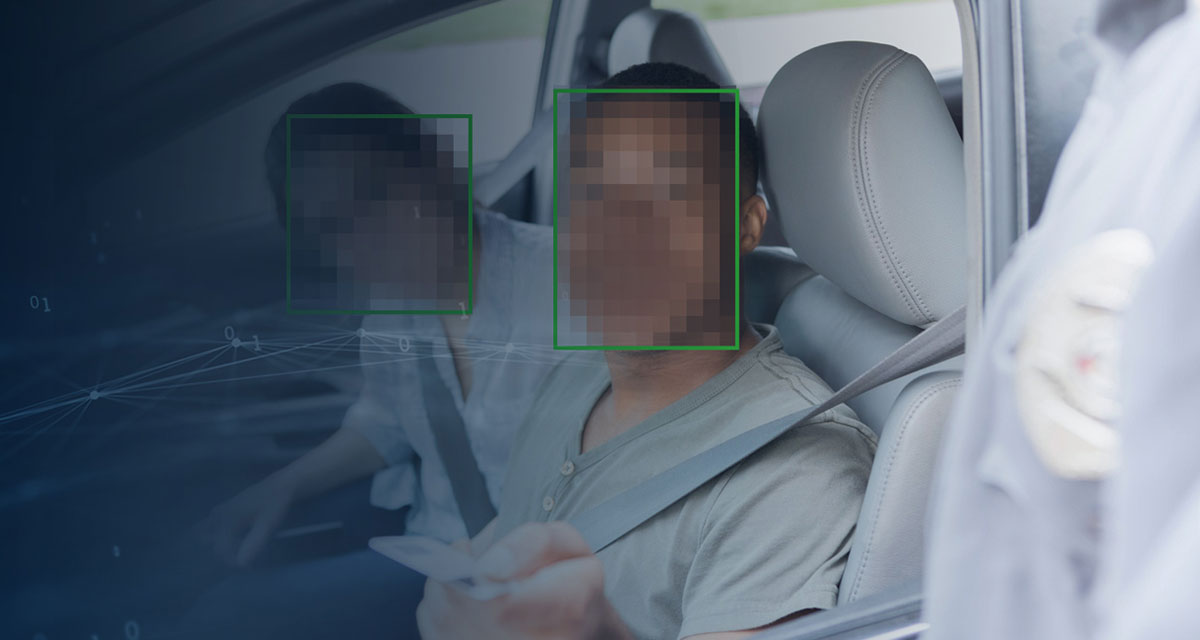 The Microsoft Advanced Patrol Platform (MAPP) is a Ford Police Interceptor SUV which allows law enforcement agencies using Azure Government Cloud to provide new services to police officers on the road and create insight into crime patterns and video data. Whilst Microsoft are not of course selling cars themselves, the platform enables many of its partners to benefit by creating new opportunities for law enforcement agencies and departments.
Yet another partnership that Microsoft has entered into is with SuperDroid Robots, a company which as the name implies makes robotic vehicles. The robots are controlled with tablets with Windows OS and are deployed on Microsoft's MAPP vehicles. The company provided 4 different units which facilitate surveillance in hard to reach areas and clear rooms with their audio and video capabilities. One of the units, the "Bloodhound", is a light surveillance robot which can climb steep stairs and overcome most obstacles.
https://sdrobots.com/superdroid-robots-partners-microsoft/
Again on the surveillance front, Aeryon Labs has partnered with Microsoft to provide MAPP with UAS (Unmanned Aerial Systems). In a press release, Dave Kroetsch, President and CEO of Aeryon Labs Inc said:
"Law enforcement organisations throughout the world rely on Aeryon UAS to collect aerial intelligence wherever and whenever they need it. Including SkyRanger within the MAPP vehicle rounds out the comprehensive suit of technologies and highlights the value of aerial intelligence for ground-based personnel."

Following the death of George Floyd whilst in police custody, some 250 Microsoft employees recently wrote to the CEO Satya Nadella and executive vice president Kurt DelBene. The letter covered several points but one in particular sought the cancellation of Microsoft's contracts with the Seattle Police Department and other law enforcement bodies. Nadella's reaction in the corporate blog was to say, among other things, that:
"As a company, we need to look inside, examine our organization and do better."
Given the closed nature of the Azure Government Cloud and the fact that Microsoft have no obligation to make any disclosure of what is in there, their full involvement with policing still remains unknown.
Well played, Microsoft...for now...but we're watching you!
People...stay safe and stay secure!
The Privacy Advocate
💬
We publish a daily dose of decentralization here every day (UTC+8), for additional daily updates follow us on Mastodon, Twitter, Telegram or Element(Matrix). Please like & share all our output. We rely on User-Generated Content so why not write for us and since we try to avoid ads and sponsorship, why not donate to help us continue our work - all major cryptos accepted. You can contact us at decentralize.today and at blog@decentralize.today