Visionaries Bill Gates and Paul Allen set up Microsoft way back in April of 1975. Along the way, billionaires and millionaires have been created but we'd now like to report about some of the surprising stumbles and missteps that took place along the way plus provide some insights into the negative consequences of the Gates Foundation's philanthropy.

Following  that well established American tradition of suing anything with a discernible heartbeat, in 2004 Microsoft went to the trouble of taking to task a young lad called Mike Rowe. 17 year old Mike thought that setting up his own website as MikeRoweSoft would be a bit of a laugh but  the mega corporation didn't appreciate his youthful exuberance and threatened to sue. Mike asked for compensation to close the site and by way of insult he was offered a paltry $10. He stuck to his guns and  asked for $10,000 and only when the press became involved and showed Microsoft up for being the corporate clowns that they were, did they relent, eat humble pie and pay up.

Mike, wherever you are, you get the DT award for having some of the biggest cojones out there. Smart thinking should be encouraged and not sued out  of existence.

Moving on...
Institutional Discrimination

Racism in Poland is a big problem compared to other EU countries which are generally more welcoming to migrants, allowing them to integrate fairly easily. The far-right chant "Poland for the Poles" and that manifests  itself by making the country the holder of the dubious honor of being  the one which has had the most attacks against Indian students with 9 out of 21 worldwide incidents happening there in 2017.

Racist attacks in general are on the increase globally with numbers doubling within a two year period. So as any diligent corporation would do, Microsoft must have done their homework about Polish attitudes vis-a-vis foreigners before launching their Business Productivity Infrastructure  in 2009. Whereas in the US version an African-American man shows up on  the product homepage, in the Polish version he has been replaced by a Caucasian guy. This obviously didn't go down well but Microsoft just  claimed it was a "mistake". It certainly was and we all know why you did  it.

https://en.wikipedia.org/wiki/Racism_in_Poland

https://www.dw.com/en/poland-racism-on-the-rise/a-36812032

https://listverse.com/2014/10/04/10-unsettling-facts-about-microsoft/

Privacy & Data Security
Like all big tech corporations out there, Microsoft have the same flippant  attitude about keeping users' data private and Edward Snowden's revelations gave us an authoritative insight into Microsoft's dealings  with the NSA. It transpired that there was quite a cosy relationship  between the two entities as regards the upgraded Outlook service with the NSA being able to intercept chats, circumvent encryption and  understand how users create alias accounts. It would appear that the  agency was also granted access to the SkyDrive cloud storage service.  Worse still, once Microsoft acquired Skype in 2011, the NSA were granted  access to video and phone conversations. In reaction to an article in the Guardian concerning all of this, Microsoft stated that they "always complied with existing or future lawful demands." The leaked NSA documents however, showed that they had "direct access", something which doesn't sound so lawful.

More recently, it has been reported by Forbes that 250 million Microsoft customer's records spanning 14 years have been exposed online in a database with no password protection. Seems the data was accessible to anyone with a web browser who stumbled across said database. No authentication at all was required to access these records. Microsoft  have come out with the usual platitudes saying, amongst other things,  that they are "taking it seriously". It would appear that even big companies like Microsoft are unable to manage data and store it correctly.
Microsoft have not been handling Skype much better either. As the Guardian has reported, Microsoft have been allowing workers in China with no security  clearance to listen in to Skype conversations and to interactions with its voice assistant Cortana. What is even more appalling is that workers were doing this at home on their personal laptops with no form of cybersecurity whatsoever. A former employee told the newspaper that he heard all kinds of "unusual conversations". Microsoft responded by saying they had moved the rest of its human grading into "secure  facilities", a tacit admission that what went before was farcical.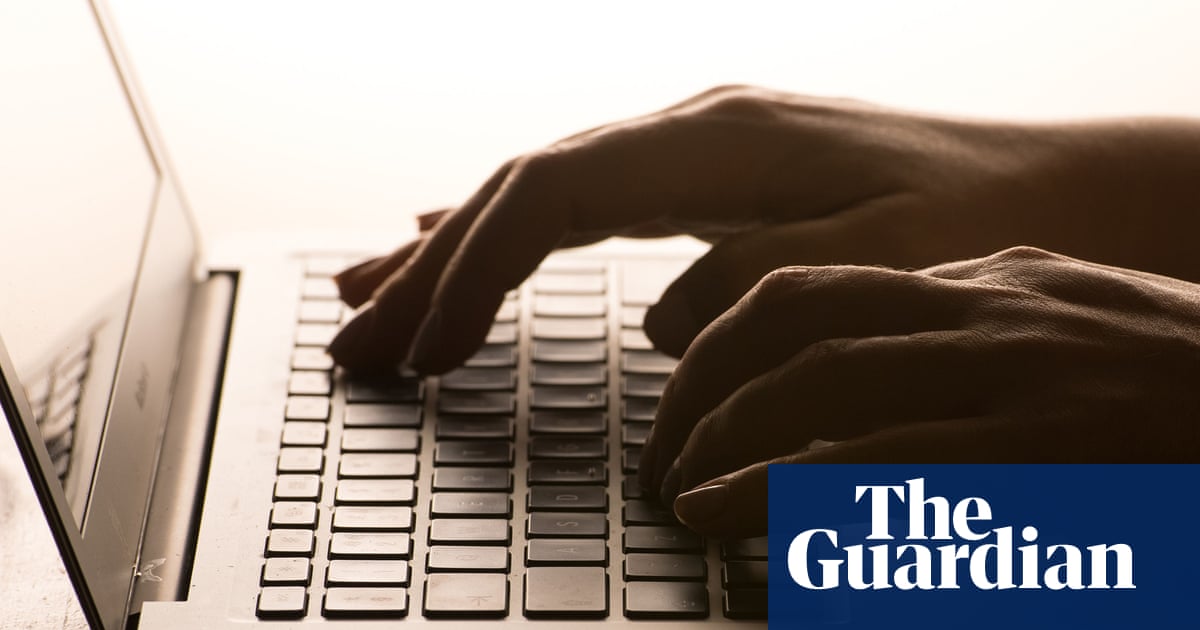 Philanthropic Misfires
Nothing wrong with charitable work we hear you say and don't we all appreciate philanthropic acts? The Bill and Melinda Gates Foundation are an outstanding example of this but delve a little deeper and all is not what it seems as there are some worrisome things going on. The campaign group Global Justice Now have accused the Foundation of "dangerously skewing" aid priorities through its "ideological commitment to promote neoliberal economic policies and corporate globalisation."

Whilst its intentions to eradicate disease, educate and feed the poor are admirable, there seems to be a corporate slant to the whole thing. Because of the Foundation's huge financial capabilities, those better versed in international aid and development are being pushed to the sidelines. Bill Gates has the ear of heads of governments and top  officials worldwide and is accused of creating one huge vertically integrated corporation, working hand in glove with big pharmaceutical companies which produce over-priced vaccines. All this whilst basic  healthcare systems in developing countries are neglected.

So questions do arise about global health grants directed at the biggest killers such as malaria. Is the Gates Foundation improving access to affordable medicines or are patent rights taking priority over patient rights? Certainly the good done far outweighs the bad but the requirements of the needy should be foremost when it comes to the Foundation's largess.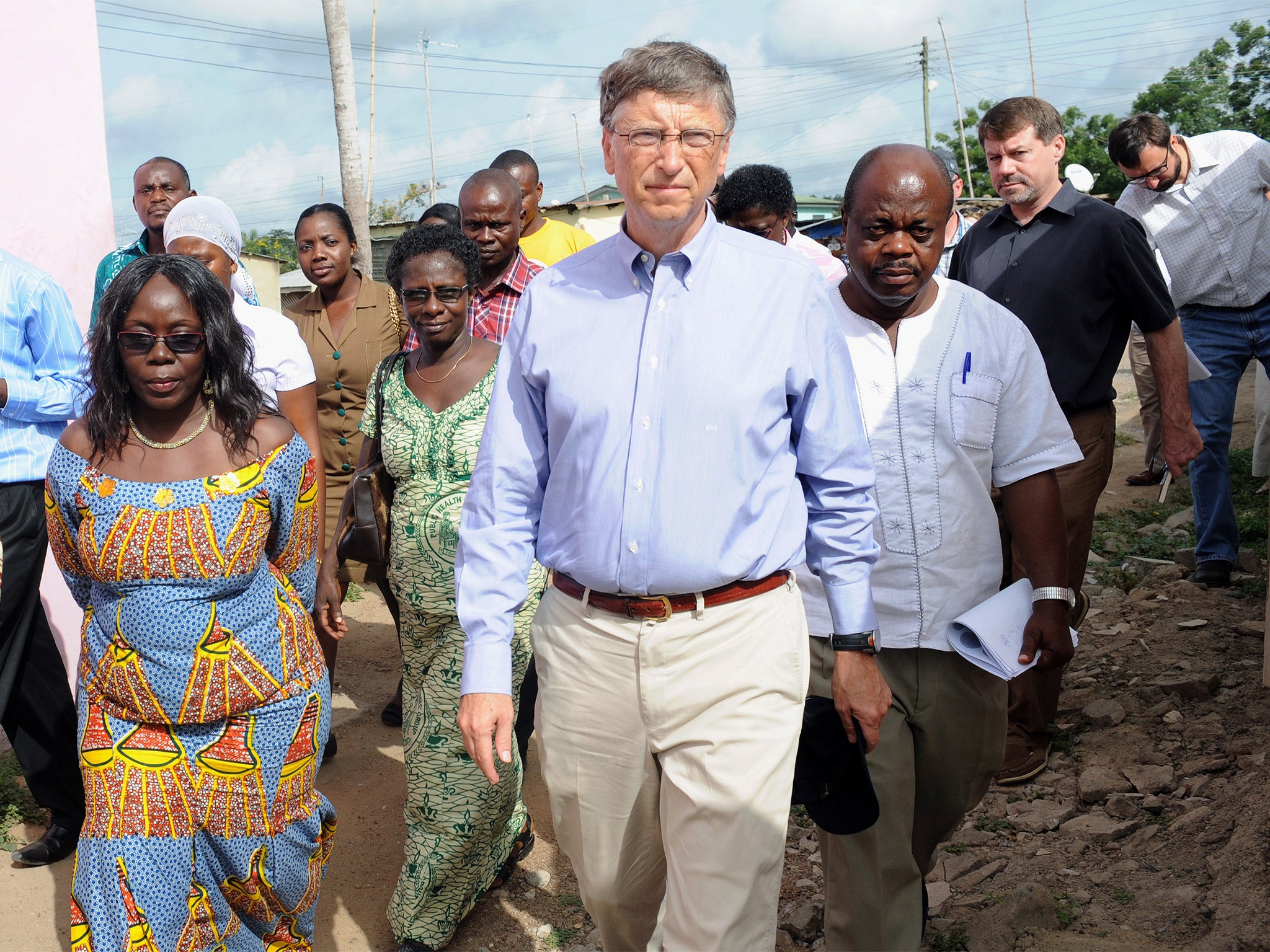 Not everything that the Bill and Melinda Gates Foundation invests in has a beneficial effect as many of those companies which he has ploughed his money into are actually causing the issues he is trying to help. As the Los Angeles Times discovered, conflicts of interest exist big time. The Foundation works admirably with its vaccination program against polio  and measles in Ebocha, Nigeria but at the same time they had invested in  a nearby petroleum plant owned by Eni which is a giant in that business. Nigeria is well known for the environmental degradation caused by its vast petroleum industry and a lack of regulations and / or enforcement allowed that particular Eni plant to spew out so much in the  way of toxic fumes that the locals in the area, both adults and  children suffered from elevated incidences of bronchitis, asthma and  worst of all, blurred vision.

During the LA Times investigation, they discovered that 41% of the $8.7 billion invested was in  contradiction to the Gates Foundation's socially-concerned philosophy and goals. Let's take a look at a a bit of their track record:
The Foundation says:​
Our nutrition efforts focus on delivering proven interventions and  developing better tools and strategies for providing pregnant women and  young children with foods and nutrients they need
Foundation's Trust have previously invested in:

Coca Cola $2.2 billion

McDonalds $871 million

Pepsico $7.8 million

Burger King $1.4 million

Yum $823,000
(Parent company of KFC, Taco Bell and Pizza Hut)

Source: Investments: Gates Foundation 2012 Form 990.
As a businessman, I believe the free market funds growth. Unfortunately the market often fails to address the needs of the poorest.    
Bill Gates
Walmart More than $1 billion

Source: Investments: Gates Foundation 2012 Form 990.

The Foundation says:
The foundation believes that climate change is a major issue facing all of us, particularly poor people in developing countries...
Exxon Mobil $662 million

BP $17.8 million

Shell $16.3 million

Arch Coal $7.7 million
(Coal producer)

Conoco Phillips $7.6 million
(Oil Company)

Devon $6.3 million
(Oil and gas company)

First Energy $5.6 million
(Electric company)

Energy Future Holdings $5.5 million
(Electric company)

Schlumberger $4.1 million
(Engineering company)

Baker Hughes $3.6 million
(Texas engineering firm)

Duke Energy $3.1 million
(Electric company)

Cenovus $1.6 million
(Canadian oil sands developer)

Coal India $887,000
(Indian coal producer)

Chevron $822,000

Total $616,000
(French oil company)

Peabody Energy $600,000
(Coal producer)

Source: Investments: Gates Foundation 2012 Form 990.

Trueactivist February 2016
Bill Gates Invests Billions In Companies Causing Problems His Foundation Is Supposed To Be Solving

LAtimes January 2007
Dark cloud over good works of Gates Foundation


Crop Failures

Gates is a big promoter of GM crops and he has successfully opened the floodgates for big companies such as Monsanto, Bayer and DuPont to enter previously closed African markets. However, the Tanzanians have not taken kindly to having GM testing forced down their throats. The Permanent Secretary for the Ministry of Agriculture ordered that the Monsanto/Gates Foundation GMO trials be stopped and their remnants destroyed. It transpired that there had been some collusion between biotech lobbyists and GM researchers paid by the Gates Foundation. Social media was manipulated to introduce GM crops to smallholder farmers with a claim that Tanzanians are poor and hungry. There are questionable benefits for such smallholders if they were to use GM crops  but a well funded media pushed the propaganda.
Unsubstantiated claims were made about the insect resistance of GM maize whilst at the same time the South Africans were phasing it out as it didn't stop pest invasions. Farmers' organizations were adamant that entry of GM into the country would not be beneficial. On the other side of the argument, scientists working for Water Efficient Maize for Africa (WEMA) which  includes Monsanto (of course) and the Gates Foundation, threatened to  push for changes to the country's bio safety regulations. In light of  this, Sustainable Agriculture Tanzania urged the Permanent Secretary to "explore  using locally available solutions to ensure sustainability and wider adoption of locally researched practices and technologies." Adding to this, the advocacy officer at the African Centre for Biodiversity welcomed the government decision and said that "Rather than spending huge amounts of scarce public resources on failed and discredited GM technology, we should focus on strengthening existing research institutions and support participatory farmer research on seed systems aimed at strengthening seed, food and national sovereignty." Those closing words are a clear indication that Tanzania does not appreciate the neo-colonial attitude of the Gates Foundation.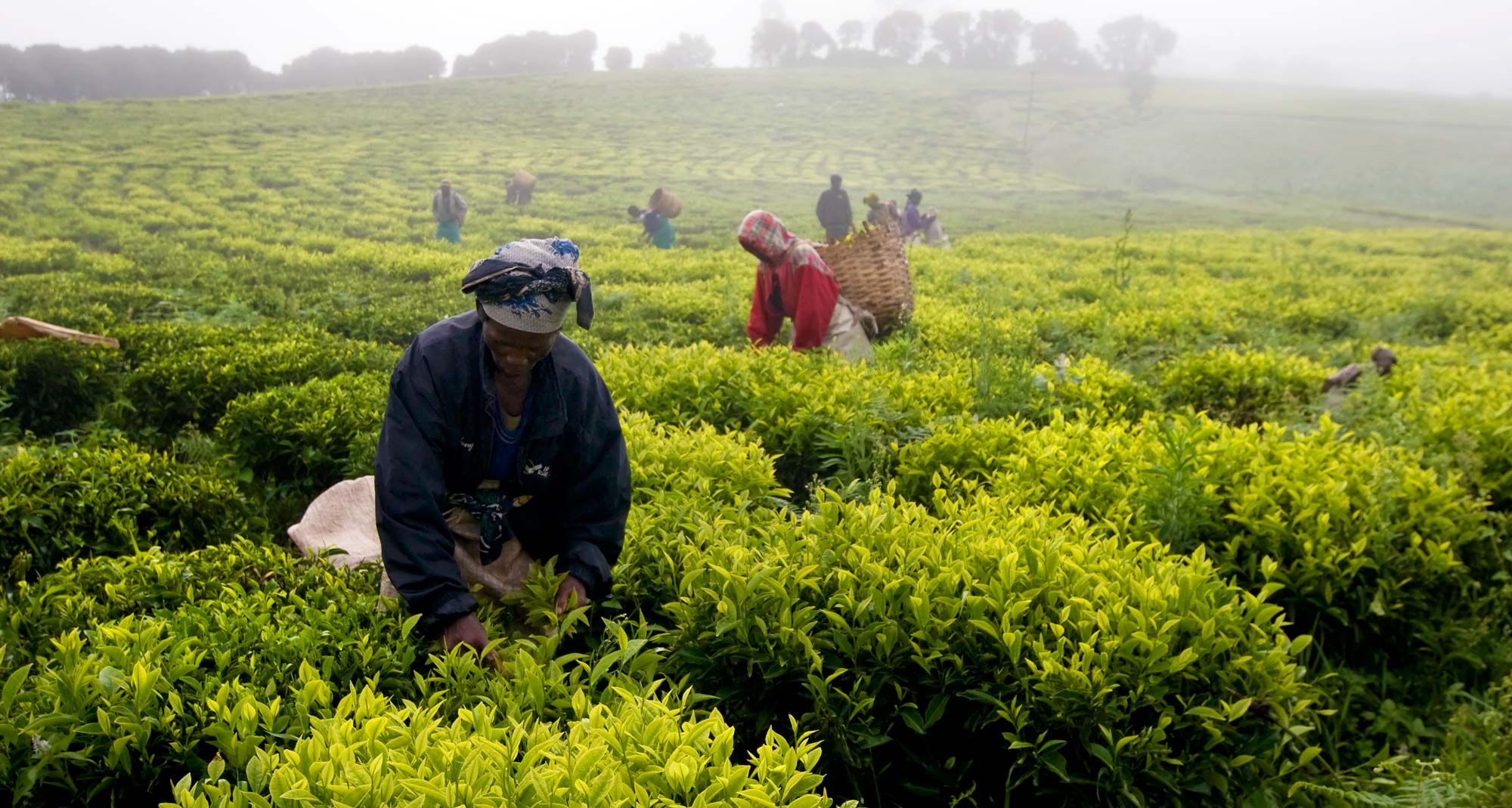 Classes in Schooling
Over in the USA the Foundation spent $2 billion between 2000 and 2008 establishing 2,600 small schools across the country. This was with the expectation that more individualized education would achieve better results. However this did not happen as college acceptance rates did not increase as anticipated. So what went wrong? Well Gates is not an educator, has never taught in a public school and knows little about child development. But his money and influence have allowed him to experiment with kids, teachers and schools and the resultant failures have stolen the opportunity for many children to get a better education. His initiative missed one important factor which effects low classroom performance, that of wage related issues. The tried-and-true fix of  better pay for teachers was overlooked. Generally, people who are paid  well perform well. Also, the classroom experience for the kids just  wasn't there in the form of supplies and better textbooks.
Unaccountability
The foundation is accountable to nobody and there is no electorate, board  or shareholders. With Bill and Melinda at the top they are accountable only to themselves. Due to this unique situation, beneficiaries find  themselves reluctant to criticise in case they lose out. There is even a name for this phenomenon: The "Bill Chill" effect. Sally Jones from  Global Justice Now has commented that "The foundation has rapidly become the most influential actor in the world of global health and  agricultural policies but there is no oversight or accountability as to how that influence is managed." She went on to say "The foundation is relentlessly promoting big business-based initiatives such as industrial  agriculture, private healthcare and education. But these are all  potentially exacerbating the problems of poverty and lack of access to  basic resources that the foundation is supposed to be alleviating."
Data Scalping
Microsoft Privacy Statement - Microsoft collects, uses and discloses personal information. This is all explained in their 'privacy policy. Basically, it allows OneDrive  data, Cortana searches and MS browser histories to be sold to  3rd parties.
As a more detailed example according to the Cortana privacy policy, they 'personalize your experience and provide the best possible suggestions' in doing so Cortana accesses your email and other communications to collect data about your contacts such as title, suffix, first name, last name, middle  name, nicknames and company name. If you call, email, or text someone or they call, email, or text you, Cortana collects that person's email address or phone number.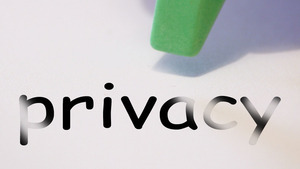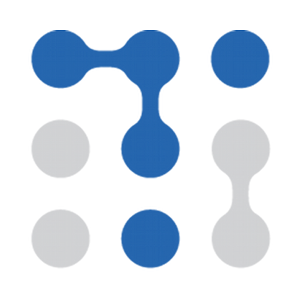 Corporate Snapshot
Microsoft's headquarters is in Redmond, Washington
It had revenues of US$125.8B and 148,465 employees as of 2019.


Companies acquired by Microsoft

Mover Startup company that specializes in cloud file migration

Movere is a SaaS platform that captures, integrates, and analyzes the data you need to make smart decisions about your IT environment.

jClarity Light-weight, intelligent Performance Analysis and Monitoring tools for  Java/JVM applications - based on Machine Learning and hosted in the  Cloud or in the enterprise.

PromoteIQ automates vendor marketing for e-commerce.

BlueTalon provides leading data-centric security along with visibility and  control at the data layer across Hadoop, Spark, SQL and Big Data

Express Logic is headquartered in San Diego, California and enjoy a worldwide  presence through satellite Express Logic offices as well as dedicated  distributors throughout the world, all of which share their core beliefs  and goals. their staff is second to none, including many former  embedded CEOs, CTOs, VPs, recognized industry leaders, and highly  skilled engineers and support staff all contributing daily to their  mission.

DataSense, the leading data Integration Platform as a Service (IPaaS) solution.

Citus Data horizontally scales PostgreSQL, taking relational power further for real-time data.

FSLogix Apps offers Dynamic Application Visibility, which enables policy-based control of an app's visibility.

XOXCO is a software product design and development studio that creates cutting-edge experiences through software.

inXile Entertainment is a video game development studio that offers Bard's Tale, Wasteland, and Torment.
Obsidian Entertainment is an American role-playing video game development studios. It produces role-playing games for personal computers. The company was founded in 2003 and is located in sunny Irvine, California.

Glint offers an employee engagement platform.

Lobe offers a platform that genuinely seems to have made AI models as simple to put together as LEGO bricks.

GitHub provides code hosting services that allow developers/people to build  software for open source and private projects in organizations. It designs and develops an online platform to allows users to store and  share codes repositories with friends, co-workers, classmates, and  complete strangers.

Semantic Machines provides next generation conversational AI technology that will revolutionize customer service and home automation.

Avere Systems offers NAS optimization solutions designed to scale performance and take advantage of new flash-based storage media.

Cycle Computing is a software developer that creates solutions for Cloud HPC Orchestration and Data Workflows

Cloudyn provides cloud business management solutions to the multi-cloud enterprise helping them grow their cloud with confidence.

Hexadite solves the cybersecurity capacity problem with the first agentless intelligent security automation and orchestration platform.

Intentional Software Corporation's mission is to make the world's knowledge more accessible and useful.

Deis is an Open Source company building tools for the Kubernetes ecosystem such as Helm and Workflow.

The Open Build Service (OBS) is a generic system to build and distribute binary packages from  sources in an automatic, consistent and reproducible way. Open Build  Service can release packages as well as updates, add-ons, appliances and  entire distributions for a wide range of operating systems and hardware  architectures.

Donya Labs, creators of Simplygon™ SDK, is the leading provider of automatic 3D-optimization tools.

Maluuba conducts research and develops state-of-the-art deep learning algorithms to teach literacy to machines.

LinkedIn,  a professional networking site, allows its members to create business  connections, search for jobs, and find potential clients.

Genee is a powerful virtual scheduling assistant based on artificial  intelligence. Genee can coordinate the best times to meet between people  and track responses. Genee is also a powerful reminder service that  works as a Facebook Messenger bot, communicating and reminding you over  Facebook Messenger.
Mixer, formerly Beam, offers gaming live-streams made interactive. Mixer gives viewers a window into streamer's game worlds, allowing you to do everything from striking lightning down, to generating the level's terrain. Mixer is a next-generation live streaming platform for gamers that lets viewers participate in the  gameplay itself. Instead of sitting idle, viewers get to engage with the content directly, creating quests, choosing weapons, or even acting as  characters within the game world.

Wand Labs, Inc. develops a mobile application that allows users to share music, videos, and locations.

Solair, an Italian company that has been delivering innovative Internet of Things (IoT) services to customers.

Xamarin provides development tools to build and test native mobile apps,  including Xamarin Platform, Xamarin Test Cloud, & Xamarin Insights.

Groove (dba Zikera) is a music service that powers music recommendations and generates personalized playlists using machine-learning.

SwiftKey is a technology company that aims to enhance interaction between keyboards and people.

MinecraftEdu provides products and services that make it easy for educators to use Minecraft in the classroom.

Event Zero is an independent software vendor with a focus on software products which bring insights and intelligence for its clients.

Talko develops software and services to increase communication and social productivity using cloud-connected mobile devices.

Metanautix helps large enterprises navigate oceans of data.

Secure Islands Technologies develops advanced policy-based data classification and protection solutions.

Mobile Data Labs, Inc. provides MileIQ, a mileage-tracking mobile application.

Havok is the premier provider of interactive software and services for digital media creators in the games and movie industries.

Adxstudio Inc. is a leading provider of web portal and application lifecycle management solutions built.

Double Labs, a startup based in Palo Alto, California that created the popular Android app Echo Notification Lockscreen.

VoloMetrix is an enterprise analytics company focused on improving organizational effectiveness and knowledge worker productivity.

FantasySalesTeam is a software platform that allows sales leaders to run more exciting and engaging sales contests modeled on fantasy

Adallom makes it easy to secure data in any cloud application.

FieldOne Systems provide software and services to address the complex challenges.

BlueStripe provides FactFinder, an application management and transaction monitoring product.

Wunderlist is a cloud-based task management application.

Datazen Software is an industry leader in mobile business intelligence and data analytics.

LiveLoop is a PowerPoint plugin and a hosted service that enables real-time cloud-based collaboration for PowerPoint users.

N-Trig is a startup that develops touch screens and pen styluses.

Sunrise is a free calendar app specifically designed to make your life easier. Available on Android, iPhone, iPad, Mac & Web.

Revolution Analytics provides software and support for the open source R statistics language users.

Bit Stadium GmbH is a software developer that develops applications to make management easier.

Acompli Mobile Email App for Professionals

Aorato protects your organization and Active Directory by automatically learning, profiling and predicting entity behavior.

Mojang is a Swedish game developer creating independent video games such as Minecraft.

Equivio develops text analysis software for the legal market.

InMage is a software developer delivering disk-based and scalable business app recovery solutions for disaster recovery requirements.

SyntaxTree offers UnityVS, a Visual Studio plugin for developers that use the cross-platform Unity framework to write their games.

Capptain provides app developers with analytics and the ability to send push notifications based on customer usage patterns.

GreenButton™ is a global software company providing cloud platform solutions for independent software vendors.

Parature develops cloud-based customer service software that enables companies to provide on-demand customer service and online support.

Apiphany provides API management and delivery solutions that enable organizations to leverage the mobile, social and app economy.

Nokia is a Finnish multinational communications corporation engaged in the  manufacturing of mobile devices, and network infrastructure.

InCycle offers InRelease, a product for automatically deploying application components to target services in different environments.

Netbreeze, a Swiss company that uses Artificial Intelligence to extract useful business information

MetricsHub is a startup that offers cloud monitoring and other cloud-related services.

Pando Networks is a peer-to-peer media distribution company improving the delivery performance of online media assets.

id8 Group R2 Studios develops automation technology solutions for houses.

R2 Studios provides a range of high quality software to a variety of users including Home and Corporate.

MarketingPilot provides Integrated Marketing Management solutions to better understand  their customers, manage and streamline marketing operations.

StorSimple is a hybrid storage solution providing consistent storage performance and data protection for enterprise storages.

PhoneFactor, now Windows Azure Multi-Factor Authentication, provides secure authentication for on-premise, cloud and hybrid applications.

Perceptive Pixel engages in R&D and production of multi-touch interfaces for brainstorming, collaboration and interactive presentations.

Yammer is an enterprise social network that enables employees to collaborate  across departments, geographies and business applications.

VideoSurf,  a video discovery company, combines social insights with computer  vision technology to search and identify videos on any device.

Twisted Pixel is a studio creating character-driven original games.

Prodiance Corporation offers enterprise risk management solutions to analyze risk, access databases, and manage user-developed applications.

Skype provides a telecommunications platform that offers free video chat and voice calls to internet-connected devices.

Canesta develops electronic perception technology-based 3D representational products.

AVIcode is a provider of application monitoring solutions for the Microsoft .NET Framework.

Opalis Software provides comprehensive IT process automation solutions in physical, virtual and cloud infrastructures for enterprises.

Sentillion offers identity and access management technology solutions for caregivers in hospitals and healthcare organizations.

Interactive Supercomputing develops Star-P, an interactive parallel computing platform for applications in laboratory research sectors.

ClickStream Technologies is a Berkeley, CA-based Data Products company, with the only PC and phone digital experience measurement platform.

Rosetta Biosoftware offers life science informatics solutions that enable advancements in biological research, drug discovery, and more.

BigPark is a Vancouver-based interactive online entertainment company founded  in 2007 by a group of passionate gaming veterans who have worked  together for over 20 years.

DATAllegro provides integrated data warehousing services.

Zoomix makes software that provides a data optimization and acceleration layer for storage engines.

Powerset is a search engine focused on in-depth natural language processing.

MobiComp develops software that enables users to back-up, share and discover content on mobile phones.

Navic Networks develops tools that TV advertisers can use to target ads at specific digital cable subscribers and measure their responses.

Navic Systems gives broadband and telecommunications providers the ability to better serve their customers, lower their operating costs.

Farecast is an online service that provides users with intelligent airfare predictions.

Komoku Advanced malware detection. Komoku closed operations after being acquired by  Microsoft. The technology was incorporated into Security Essentials, and  Windows Update.

Rapt offers media monetization solutions, technology, and strategic advisory services for media companies.

Kidaro provides desktop virtualization solutions for enterprises.

Credentica is the company behind U-Prove technology, an identification protocol  used to verify a user's identity online. The technology can be utilized  via a Software Development Kit, and operates by assigning highly secure  ID Tokens to individual users.

YaData provides ad targeting software enabling marketers to micro-segment consumers.

Danger provides the software platform and hardware behind T-Mobile's Sidekick phone.

Caligari Corporation is one of the pioneers of 3D modeling and animation. Caligari has  focused on providing tools that enable users to communicate visually to  produce web pages, fully-rendered images, 3D models or interactive  simulations.

Calista Technologies provides virtual device solutions for Windows.

Fast offers an enterprise search platform that enables businesses and  government organizations to access, retrieve and analyze information.

Multimap provides mapping and location-based services. The company delivers  online maps, point-to-point driving directions and geo-spatial

Musiwave is a mobile entertainment company.

Global Care Solutions (GCS), a privately held company based in Bangkok, Thailand, develops enterprise-class health information systems.

Jellyfish works as a digital platform, supporting and drives digital transformation by providing strategy, technology, and training.

Parlano offers MindAlign, which is an enterprise-level team collaboration and messaging product for businesses.

AdECN is an automated, real-time, auction-based, neutral exchange for buying and selling online display advertising.

Stratature provides master data management software for large and small enterprises. The company's software offers centralized enterprise

Engyro, a wholly owned Microsoft subsidiary, provides software solutions to integrate, consolidate, and simplify IT operations.

aQuantive is an advertising network that provides digital marketing and technology solutions.

Screen Tonic offers a solution spanning from ad serving technology to ad management and mobile media sales.

devBiz Business Solutions offers software development tools.

Tellme Network is a developer of voice recognition software that offers information on movies, sports, news, stock quotes, and weather.

Medstory is a search startup offering a vertical search engine for health-related information.

Colloquis created conversation-based interactive customer service agents, distributed via instant messaging platforms.

DesktopStandard Corporation develops Group Policy-based enterprise desktop management products.

Gteko, Ltd. provides networking and support software solutions for the digital homes. Its products include GTAgent, a support application

Azyxxi (now Microsoft Amalga) is a unified health enterprise platform designed to consolidate health records and information online.

Winternals provides systems recovery and data protection solutions for Microsoft-based enterprises.

Softricity offers application virtualization, intelligent on-demand streaming and policy-based management technologies.

iView Multimedia is a development company that specializes in products for the Macintosh platform.

Whale Communications (acquired by Microsoft) is a provider of secure access products, such as SSL, VPN, and Web application firewalls.

Vexcel provides services for a range of Microsoft products in the United States.

DeepMetrix Corporation engages in the research and development of real-time applications. It provides Web analytics and data mining

Massive is the developer of video game network for in-game advertising.

AssetMetrix Corporation provides subscription-based business intelligence services for PC assets.

Lionhead Studios is a software-based video game developer whose major releases include Black & White, (I and II).

ProClarity develops advanced analysis and visualization technologies for Microsoft software.

Apptimum is a company that develops software to ease the transfer of applications to new computers.

Onfolio is a PC application for collection, organizing and sharing information found online.

Motion Bridge was a search engine developed specifically for the mobile network.

Seadragon is a web-optimized visualization technology that allows graphics and photos to be browsed smoothly regardless of their size.

FolderShare lets users upload documents for various networking tasks.

Media-streams.com was a software company based in Zurich, Switzerland, that developed communications applications based on voice over

Unveil Technologies are providers speech self-service applications for contact centers.

Alacris provides advanced identification and access security software and certificate management products.

Teleo was a peer-to-peer VoIP platform that allowed users to call other users  for free, call out to traditional lines for a small fee, and receive  calls from traditional phone lines. It was the first company to offer  click-to-call integration into browsers and mail clients via a simple  user-installed plug-in.

Frontbridge Technologies provides electronic messaging and security services for email archiving, spam filtering, and disaster recovery.

MessageCast, acquired by Microsoft, is a pioneer in creating broadcast messaging systems using real-time networks and RSS content feeds.

Groove networks provided a virtual office through software that allowed teams of people to work together over a network.

Sybari Software secures the information workplace with anti-virus, anti-spam and content-filtering technologies.

GIANT Company Software was a provider of internet security products, such as anti-spyware and popup inspectors.

Lookout Software remains dedicated to providing the small business community with choices.

ActiveViews provides users with a window into an informational database to explore available information.

RAV Antivirus was founded in 1994 to primarily meet the growing security needs of internet service providers and Linux users.

PlaceWare provided carrier class, multimedia platform and application services for Web-based communication and collaboration, both inside

Pelican Security, Inc. develops client-side Internet security solutions.

Connectix provided hardware and software solutions for remote computing access. In its initial product, Virtual, Connectix used VM

Vicinity Corporation provides geographical mapping services through Web, wireless, and speech platforms.

Rare, Inc. (formerly RareWare) is a video game developer

Navision provides integrated software for small and medium-sized businesses.

XDegrees is building the peer-computing infrastructure for a new class of commercial and enterprise applications.

NCompass Labs,  born from SFU's ExCITE labs in 1995 and assimilated by Microsoft  Corporation in 2001. NCompass Labs began by developing the NCompass  World

Great Plains Software is a provider of Microsoft Windows NT client/server financial management software.

Digital Anvil is a premier games developer.

Pacific Microsonics is a manufacturer of consumer audio equipment and integrated circuits.

MongoMusic, Inc. provides digital music infrastructure.

NetGames USA, a leading developer of scoring, matchmaking and other enhancements for retail and Web-based games.

Bungie, from a creepy one bedroom apartment housing two dudes, to a fully-loaded game studio stuffed full of free snacks.

Peach Networks provides  technology solutions that bring interactive content, including the  Internet and PC applications to cable TV subscribers.

Entropic, with bases in both Cambridge, in the United Kingdom and Redwood in the United States.

Softway Systems is the leading provider of UNIX system products for Microsoft Windows NT.

Visio Corporation supplied business drawing and diagramming software products. The company's primary products were Visio Standard, Visio

Intrinsa develops software quality tools that accelerate the software development process.

STNC, Ltd., a software development company, develops communication software for the digital cellular telephone industry.

Zoomit VIA embodies  the concept of the metadirectory: a directory service that integrates  numerous other directory services to improve the ease and effectiveness  of directory management.

SendIT AB the company develops software, which is used in mobile phone

Onfolio, Inc., also known as Project 31, provides Internet research and information management solutions.

Jump Networks is an IT company offering bandwidth and colocation services in Telehouse North, Docklands.

CompareNet provides online comparison shopping services that offer discussion groups and information on various products.

FASA Interactive designs and develops interactive entertainment software for play on personal computers and Xbox 360 console.

LinkExchange is an internet advertising company providing a banner exchange network.

Valence Research is developer of industry-leading TCP/IP load-balancing and fault tolerance software

Merchant Planet provides end-to-end commerce solutions.

The MESA Group, Inc. provides tools and services for migrating Lotus Notes applications and cc:Mail archives to Microsoft Exchange Server.

Firefly Network develops and provides an intelligent agent technology for the internet.

HotMail is a web-based email service.

VXtreme is a software company that develops and offers streaming media solutions.

Cooper & Peters Inc., a leading developer of object-oriented user-interface framework technologies for Java.

Dimension X is a leading supplier of Java-based platforms and tools for multimedia creation and delivery on the Web.

WebTV Networks is a wireless telecommunications company based in Palo Alto, California. It was founded in June 1995.

Interse The Sunnyvale, Calif.-based software developer of the award-winning Inters é® market focus TM Web site analysis software.

NetCarta develops client/server web management and navigation solutions.

Electric Gravity Inc., the original designer of the Internet Gaming Zone.

eShop is an internet commerce company specialized in offering software  technology to the computer software, and IT consultation and services  industries.

EXOS designs, develops and manufactures controllers for interactive entertainment.

Colusa Software, producer of OmniWare, a product which allows developers to build memory-protected Internet products.

Vermeer Technologies develops web publishing tools, web documents, and strategies for its clients.

Netwise SA (publicly listed on WSE, Poland) is the leading and the most-awarded CRM integrator in Europe.

One Tree Software Ltd creates a software program that allows online business owners to create gift vouchers that can be purchased online.

NextBase is an interactive mapping and route-planning software company.

Altamira Software Corp., a privately held company, produces image composition technology.

Autodesk's vision is to help people imagine, design, and create a better world.

Fox Software Inc., a provider of data base software, which is used to store and retrieve information.

Consumers Software was a computer networking company based in Canada.

Forethought, Inc. is a computer software company that developed PowerPoint, a slide-based presentation program.
In conclusion, Microsoft is a privacy nightmare, take a look at decentralize.today's very own Privacy Cookbook to learn more
Next  week, we're going to look into Amazon, and oh boy...seeing is believing  and you won't believe the evil they have in-store...so to speak!
💬
We publish a daily dose of decentralization here every day (UTC+8), for additional daily updates follow us on Mastodon, Twitter, Telegram or Element(Matrix). Please like & share all our output. We rely on User-Generated Content so why not write for us and since we try to avoid ads and sponsorship, why not donate to help us continue our work - all major cryptos accepted. You can contact us at decentralize.today and at blog@decentralize.today