EXPOSED! is a weekly series that decentralize.today runs that looks to unveil the dirty dealings of corporations, individuals and governments, often in collusion with each other. In this edition, we provide an overview of the MSM in the UK and the influence it exerts over public opinion and political preference.
When we posted this article six weeks ago, little did we know that in addition to the outbreak of the first land war on European soil since the Balkans conflict but that the term 'Oligarch' would pass into regular and unfavourable daily usage.
In the original article, we alluded to Russian money being behind recent moves in the UK mass media scene but without real proof of same. Well bizarrely the Daily Mail came to our rescue with its outing of Christopher Chandler of the Legatum group, who are bankrolling GBNews.
"Secretive New Zealand-born Mr Chandler was said to be an 'object of interest' to the French, who suspected him of 'working for the Russian intelligence services'".
This was followed by the British investigative journalist, Carole Cadwalladr, exposing the Russian (upon whom Boris Johnson bestowed a Lordship in the UK parliament's House of Lords.)
Those Russians!
Introduction (to the original post of Feb 18th 2022)
The term MSM (for Mainstream Media) has become 'mainstream' in its own right over recent years. In fact, thanks to former President Trump and other populist politicians, it has gained a degree of notoriety for its supposed collective conspiracy to misrepresent, deny, contradict or just plain ignore their side of the political spectrum (complaining about it via the MSM!?!).
At the same time, they accuse the MSM of providing more favourable coverage of their opponents i.e. the left, progressives and even centrists (or even dissenting voices from within their own ranks).
Curiously, in the United Kingdom, with its one time international reputation for fairness and decency, the overall picture is particularly skewed with regard to the media. This has manifested itself through a detrimental impact on recent momentous political events in the country, from the Scottish Independence vote through Brexit to the defence of the current government over its handling of the Covid pandemic and the suitability of its 'leader', Boris Johnson.
The simple fact is that media ownership in the UK is highly concentrated and that the one time arbiter of neutrality and professionalism in journalism and news coverage, the publicly owned British Broadcasting Corporation (BBC), has come under significant political pressure and now stands accused of being little more than a propaganda mouthpiece for the sitting administration.
However, the big debate about the ownership of the UK media is about whether this picture of a media owned by a handful of billionaire barons is actually accurate and whether those who own the media also control it?
What is the Mainstream Media?
There was a time when it was just newspapers (the Barons of Fleet Street), then radio came along (initially publicly through the BBC) and then television (terrestrial, BBC as per radio) and today we also have the internet and all its many iterations as well as cable and satellite television and radio.
Ownership of media in the UK has been driven by the following developmental features over the recent past:
Horizontal integration: where a media company will expand, often by buying or merging with competitors in a similar section of the market.
Media convergence: where different media corporations join with other companies to offer a product or service. For example, Google's Android OS is used on Samsung mobile phones, in contrast to Apple that uses its own software system.
Global conglomeration: where companies, with multiple businesses/interests, may operate on an international level.
The Media Reform Coalition report published in March 2021, as a snapshot of the ever-changing UK media landscape, records the following:
Just three companies (News UK, Daily Mail Group and Reach) dominate 90% of the national newspaper market (up from 71% in 2015). When online readers are included, these three companies (News UK, Daily Mail Group, Reach) dominate 80% of the market. In the area of local news, just six companies (Gannett, JPI Media, Reach, Tindle, Archant and Iliffe) account for nearly 84% of all titles. Two companies, Bauer and Global, now control nearly 70% of all local commercial analogue radio stations and 60% of national commercial digital stations.
The digital landscape is hardly less concentrated. Facebook controls three of the top five social media services used to access online news in the UK while traditional news organisations account for 48% of Facebook users' news sources, expanding the online market reach of a few already-dominant publishing companies. New, digital-only news sites have emerged as a significant force...but these are overshadowed by the continuing grip of legacy news and, especially, national newspaper titles.
The BBC remains a powerful presence in online and broadcasting but its budget has been massively cut by the last two licence fee deals and its room for manoeuvre has been limited by commercial competition and political pressure to be mindful of its impact on the wider commercial market.
(The key findings of the report demonstrate the endemic problem of concentrated ownership across the UK media landscape, and it is linked below).
Who owns what?
An oft-quoted statistic is that "four billionaires own 80% of the UK media". That statement, in itself, requires some examination given the complex structure of 'the media' so let's just look at national newspapers, as this appears to be to what the quote referred at one time.
Rupert Murdoch (owner of the Sun and Times)
Murdoch is the classic example of a media mogul, owning numerous media assets worldwide, having been born into a newspaper owning family in Australia. He took US citizenship to allow his purchase of the Fox Organization.
Richard Desmond (who was the owner of the Express, now owned by Reach PLC who own the Mirror & Daily Record stable of titles)
Viscount Rothermere (owner of the Mail, UK tax exile, inherited the paper and associated media businesses)
and the surviving Barclay twin, Frederick (owner of the Telegraph, in tax exile on the Channel Islands)
The term media mogul refers to an individual who owns a significant share of a media company, arguably providing them with significant control over that company's media content.
These billionaires are (were) key players, but there is little doubt that the ownership of the mainstream media, not just in newspapers, in the UK is concentrated in just a few hands.
However, this said, it is worth noting that it has always been this way. In 1937 (pre mass or commercial radio/TV) just four people owned half of all newspapers sold nationally.
Beyond newspapers
The picture is similarly condensed when looking at television. This wasn't always the case. There was a time in the UK when there was just one channel, the state owned BBC 1. It was joined over time by ITV 1 (Britain's first commercial channel), the BBC 2 (for the arts, drama, documentaries and wildlife programming ...highbrow and niche) then finally in the early 80s by Channel 4, a second commercial venture.
At around about the same time however, satellite and cable were both sanctioned and the UK saw an explosion in channel availability, along US lines (however, as research over time showed there was no overall increase in viewing hours, just in the number of channels watched).
Key players in the digital side of the market today also include Sky (owned by Comcast, but previously a controlling interest was held by 20thCentury Fox, part of News International owned by Rupert Murdoch) along with Channel 5 which is owned by US media giant Viacom.
News UK TV, owned by Rupert Murdoch's News UK, plans to provide a free-to-air news channel producing five hours of news and current affairs programming every night early in 2022.
It is reported that the style of news content is set to imitate Murdoch's Fox News in the US, and will focus heavily on "opinionated presenter-led and debating formats". Effectively, Murdoch is creating his own British TV news channel to take on GB News* head-to-head.
This second new TV news channel, GB News*, secured £60 million in funding during 2021 from a mix of private sources including Dubai-based investment group Legatum, US-based multimedia giant Discovery Inc. and cable billionaire John Malone, the chair of Virgin Media owners Liberty Global. Rumours of a mysterious Russian backer still surface.
The channel now runs a 24-hour TV and online news service, and has a number of right-wing journalists and commentators as part of its programme line-up.
Changing nature of choice and the diversity of delivery
However, more significant has been the growth of online or streaming services accessible via the internet, These are typically available on the back of various payment models, subscription, transactional (pay per view) or advertiser funded. Significant players include Apple TV, Netflix and Disney+, all US owned and based.
The one feature all MSM (traditional or emergent) has is that it is all one-way traffic, content is dispensed to a set schedule. It can be up-to-date, as with news coverage. There is consumer interaction and feedback, but it is funnelled back via the infrastructure of the medium, e.g. letters for newspapers, phone-ins for television and radio etc. There is no immediate and spontaneous input, no real user generated content.  
So enter the internet and its big cousin, mobile telephony and the all pervasive apps and messaging services, which basically provide free access to the world! Whilst dominated by 'Big Tech', on the face of it, Facebook, YouTube, WhatsApp and the like are only vehicles, the message, the content is provided by users and consumed by an often unsuspecting but willing (gullible?) audience.
So who wins in the UK?
Billionaires own the infrastructure of 'the media', most are privately educated, older, white males, they set the agenda (usually right leaning!) but advertisers censor content, whilst governments, and their agencies, manipulate the messaging to spread misinformation and divert the public's attention.
Media choice and diversity dilutes the impact of any message and makes decisions for advertisers increasingly difficult. This is not an issue for 'bad actors' and others for whom the profit motive (in a commercial sense) isn't the driving force (and so for whom cost maybe isn't an issue).
Seed an idea, sensationalize it, feed it into the most widely available (free) communication channels and with a little luck, a following wind and a content hungry mass media will propel your message to all and sundry (often without verification or attribution). No need to invest in the infrastructure nor pay for airtime :-)
So content is key and can be very inexpensive, so manage that and the world can, indeed, be yours!
Don't believe me? How many examples do you need? Why not give it a look! So here are your 'starters' for 10!'...Brexit, IS recruitment, The Kardashians, UK General Election 2018, Trump 2016 & 2020 and since, IndyRef 2014, Cambridge Analytica, Vaccines and the Freedom Convoy!
FYI: decentralize.today is best categorized as 'fringe' or 'niche' media!
The views expressed in this article are largely those of the author.
Reference Links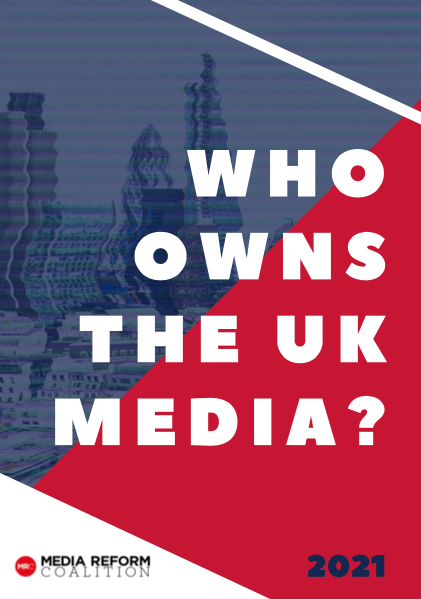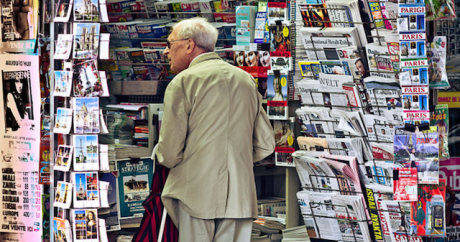 💬
We publish a daily dose of decentralization here every day (UTC+9), for additional daily updates follow us on Mastodon, Twitter, Telegram or Element(Matrix). Please like & share all our output. We rely on User-Generated Content so why not write for us and since we try to avoid ads and sponsorship, why not donate to help us continue our work - all major cryptos accepted. You can contact us at decentralize.today and at blog@decentralize.today