In today's edition of EXPOSED!, where we look at instances of corporate and/or governmental malfeasance and malpractice, we covering a situation where both work hand in hand and to reap rewards from the chaos of the Covid conflagration!
Sadly, during recent times, there have been a number of people and parties that have choosed to take clear advantage of the upheaval for their own ends. Far right leaders such as Urban in Hungary and Guinea's Alpha Conte have used it as an excuse to curtail the rights and freedoms of their citizens in the name of public safety. However, it has not just been in younger, more fragile democracies where this advantage has been taken, in the USA the pademic provided the backdrop to an unquestioned renewal of the oppressive and privacy stripping Patriot Act as well as the wholesale 'looting ' of the National Treasury where over $500 bn has been forwarded to major corporations with no transparency on to whom these monies were provided or why.
But for one of the most outrageous daylight robberies has occurred in the UK and involves an unpopular and incompetent government, it's buffoonish Prime Minister, an close adviser and some very dubious corporate players. And all in order to gain access to the holiest of British institutions, the National Health Service (NHS).
In the battle against Covid -19 there have been various chilling instances of our privacy being further eroded as a result of government decisions. It has transpired that the UK is using AI and big data for 'modeling and tracking' with experts from Amazon, Google, Microsoft, Apple and Facebook all having met officials in Downing Street recently to lay out how they can be part of this.
One of the government's responses to the pandemic has been to give technology firms large quantities of UK patient information for processing. A US data firm called Palantir, which was founded by billionaire Peter Thiel, is working with an AI startup Faculty in an effort to consolidate government databases. Palantir was initially and partly funded by the CIA and from its founding in 2003 it has held a series of lucrative but contentious public sector contracts in the US, covering predictive policing, migrant surveillance and the development of battlefield software. It has developed data trawling technology that intelligence agencies and governments use for surveillance and to spot suspicious patterns in public and private databases.
Palantir has seen the opportunities that exist in Europe and now has more staff in its London office than it does in its HQ in California. The UK National Health Service digital transformation unit, NHSX, has asked Palantir and Faculty to run a project to assess and predict demand within the health service and to set up a national platform that would allow health officials to understand how the corona virus is spreading across the country. But there are, of course, concerns about data privacy, lack of accountability and the long term impact within the NHS. More than 8,000 people signed a petition for the government to "release details of the secret data deals" with the Department of Health responding that it needed time to assess the balance between public and 'commercial interests'.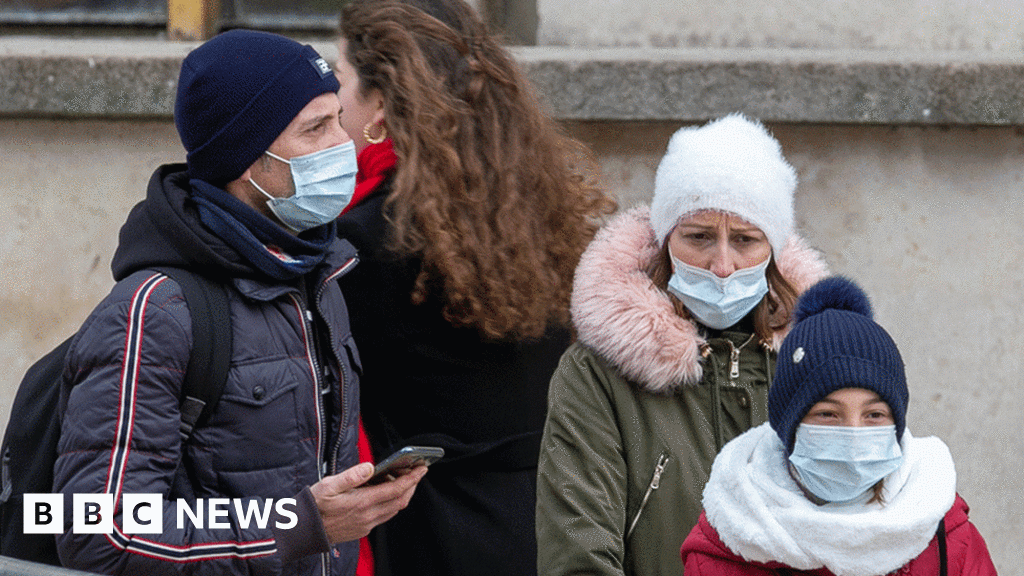 Critics of the project claim that there is an absence of accountability around the contracts and the deal did not go out for competitive tendering. Palantir has not previously worked with the NHS and has only been working in the UK healthcare arena for 2 years. The project's defenders say Palantir is well placed to process sensitive data given that it is trusted by intelligence agencies such as the CIA. However, others are concerned about the future:
"This goes beyond privatisation, What this will do is increase dependency on Palantir's technological infrastructure over time. The implementation of these technologies are restructuring organisational practices in such a way that risks displacing public infrastructure and the way policy is made. This gives Palantir enormous power in a different way to typical outsourcing."
Lina Dencik, co-director of Cardiff University's Data Justice Lab.
The UK government refused to publish the data sharing agreement and it was only due to the threat of court action that they went ahead and released the document. The pressure came from the political website openDemocracy and the law firm Foxglove via freedom of information requests. The contract, together with those for Google, Microsoft and Faculty were just published on the 5th of June.
In theory, there is no information which would make patients identifiable but a lot of details will be made available to Palantir such as age, address, health conditions, treatments and medicines, allergies, tests, scans, X-Ray results, whether a patient smokes or drinks and hospital admission and discharge information. It is noteworthy that the contract which Palantir has with the NHS is for one pound only and this can give rise to speculation about how the firm is to actually benefit from the deal.
"The contracts show that the companies involved, including Faculty and Palantir, were originally granted intellectual property rights (including the creation of databases), and were allowed to train their models and profit of their unprecedented access to NHS data."
openDemocracy editor-in-chief Mary Fitzgerald and Foxglove founding director and US lawyer Cori Grinder quoted in a joint blog post
Faculty has been contracted to turn the data Palantir collates into actionable insights for hospitals, government officials and ministers. Faculty has been relatively unknown outside of the data science community but the spotlight turned on the company after its chief executive's brother, Ben Warner, was named as one of the two political advisers who attended the UK government's scientific advisory group (SAGE) meetings in March. The other was the prime minister's chief adviser Dominic Cummings. Warner and Cummings worked together on Vote Leave and the former has recently been appointed data science adviser to Downing Street.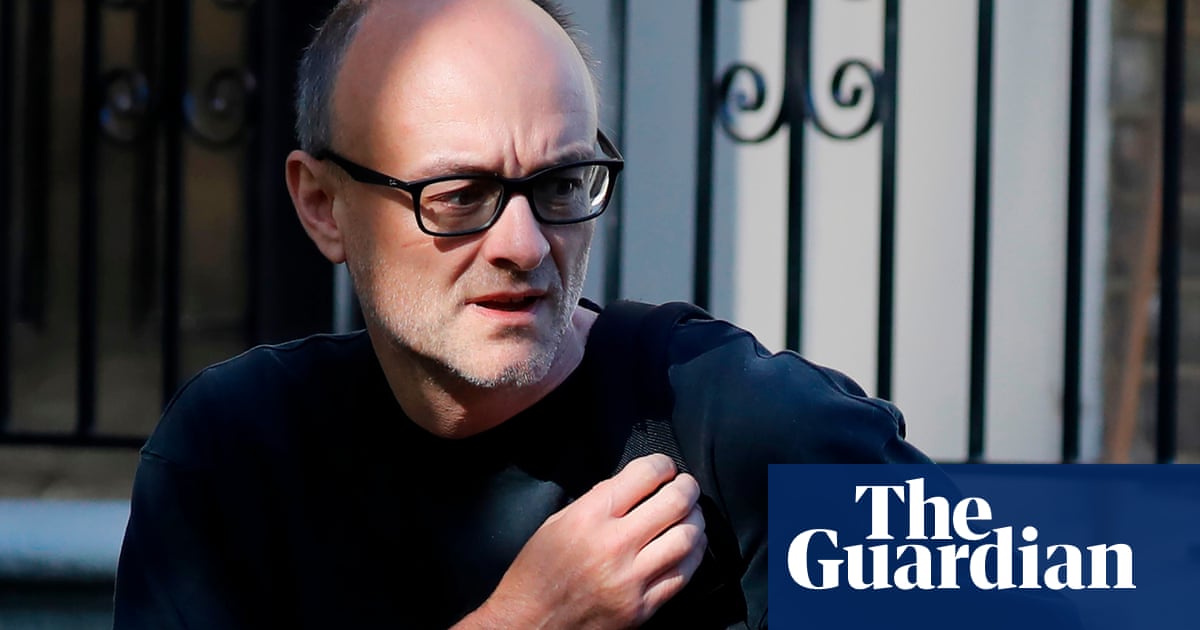 One of Faculty's shareholders is the Cabinet Office minister Lord Agnew, who owns 90,000 pounds of the company's shares. He is resisting calls to dispose of the shareholding despite his role overseeing the Government Digital Service which is responsible for digital procurement. Part of the government's response to the Covid-19 emergency has been to relax public procurement regulations and this has lead to concerns that conflicts of interest may go unnoticed during the crisis.
But one of the main concerns we have with the deal is Palantir Technologies itself. Palantir collects and analyzes data for a motley crew of government agencies, hedge funds and Big Pharma and it may not surprise you to discover that it is not always used for good. So much so that he deserves his very own edition of EXPOSED! which we will publish next week.
It is difficult to know where to start and where to finish with this story, the dimensions and complexity are just so great. The simple fact that this government, and its advisers, have taken this time of crisis and chaos, of pain and suffering, to enrich themselves, to further centralized control and to seek to diminish our right to privacy further is, frankly, beneath contempt.
I am Jenny Ross and I am really f***ing angry!
💬
We publish a daily dose of decentralization here every day (UTC+8), for additional daily updates follow us on Mastodon, Twitter, Telegram or Element(Matrix). Please like & share all our output. We rely on User-Generated Content so why not write for us and since we try to avoid ads and sponsorship, why not donate to help us continue our work - all major cryptos accepted. You can contact us at decentralize.today and at blog@decentralize.today