In this week's installment of EXPOSED!, I take a deep dive into the murky waters that are the Starbucks corporation!
From humble beginnings in Seattle back in 1971, Starbucks has now over 30,000 branches operating worldwide. As of September 2019, the USA of course topped the list with 8,575 company operated stores and 6,031 licensed stores. Seems the Chinese love their coffee also, as that country is second on the list with 3,521 company operated stores. Then comes Japan with 1,286.
It's certainly very pleasant to stroll into your favorite branch and have that beautiful aroma hitting you as soon as you walk through the door. Happy customers lounging in comfortable chairs, truly a place to relax and enjoy. But do you ever think about where these much vaunted beans come from and how the growers and the pickers are treated in the farming process?
Well, let's talk about a double-shot of social injustice. Oxfam, a well known and respected worldwide charity, has accused Starbucks of blocking attempts by Ethiopia to trademark its most famous beans, namely Sidamo and Harrar. The application was opposed by the US-based National Coffee Association (NCA) with them stating strangely that
"This scheme is going to hurt the Ethiopian coffee farmers economically."
It is abundantly apparent that such would not be the case as the specialty status of these beans at the time of the report gave them a retail value of up to GBP14 per pound. But Tadesse Meskela, who is head of Oromia Coffee Farmers Cooperative Union in Ethiopia raised the plight of the producers by saying
"...Ethiopian coffee farmers only earn between 30p and 59p for their crop, barely enough to cover the cost of production. I think most people would see that as an injustice."

Starbucks for their part then stated on their website that it
"...strongly believes in the importance of building mutually beneficial relationships with coffee farmers and coffee communities with which we work..."
Responding to inquiries made by The Ethiopian government, the NCA revealed that it had in fact been Starbucks that requested the blocking move.
http://www.thenewblackmagazine.com/view.aspx?index=488
More recently, Starbucks has been involved in a controversy in Guatemala about children under 13 working on farms that supply their beans. Kids were filmed by a UK news channel working in harsh conditions for 8 hours a day, 6 days a week. Being paid based upon the weight of the beans with sacks going up to 45kg., they could at times make as little as 31p an hour. The reporters found that 5 farms linked to Starbucks which they visited all had child labour on them. Starbucks were seen to be in direct contravention of international labour regulations laid down by the UN International Labour Organization. Oliver Holland, a human rights lawyer said
"The conventions are very clear in that they don't want children's education to be compromised. These are all unsafe conditions for children essentially, and in those conditions children simply shouldn't be working."

The International Initiative to End Child Labor reported that
"on coffee plantations child and adolescent workers have very little voice, are provided with little or no compensation and face a range of other rights violations."  
In particular,
"during the harvesting season, working children represent an abundant and easily exploited source of cheap labor and contribute to the decline of wages. To meet a daily production quota in order to receive their meager wages, workers on some farms are forced to bring their children to work with them."
According to Oxfam, in Kenya, it is estimated that 30% of the coffee pickers serving plantations are below the age of 15.

In response to the revelations, Michelle Burns from Starbucks global head office said
"We remain concerned and are taking action due to the fact that these farms were verified in 2019 against our ethical sourcing standards, which are the most comprehensive in the coffee industry."

The journalist who reported the story, Antony Barnett, commented that
"It's far too easy to announce an investigation and halt supplies from these regions but this will further punish the farmers and desperate poor families who rely upon them. The reason these kids are working is that their parents – and the farms they work on – are not paid enough."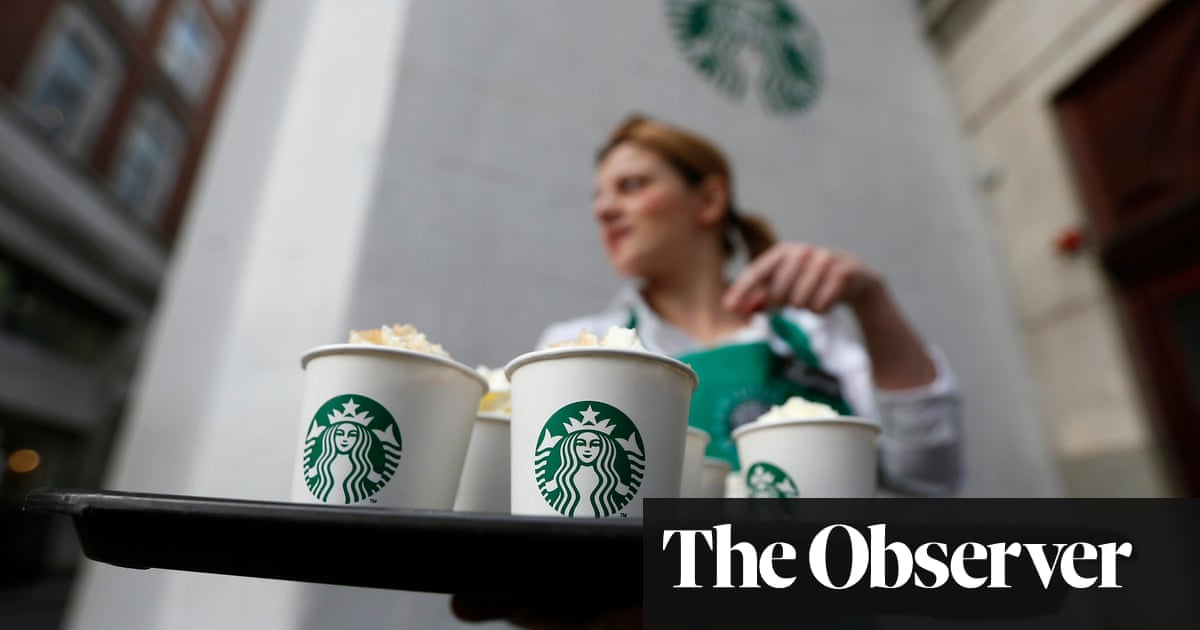 In general terms coffee pickers are not treated well and quite often they consist of migrant workers and vulnerable groups. Abuse has surprisingly taken place in Hawaii with the US Department of Labor citing violations including
"failures to pay workers minimum wages and overtime, exploiting migrant workers, illegally hiring coffee pickers as independent contractors, and exploiting children as young as 5 years to pick coffee cherries."

In Central America, migrant workers live on the coffee farms during harvest. Warehouse type accommodation is provided but with little in the way of security, privacy or comfort, and sanitation facilities are rudimentary or totally lacking. A lot of dangers exist in the fields themselves and in Brazil for instance, workers have no protective gear against the elements and have to cope with snakes, spiders and fire ants. Workers can also be tasked to apply pesticide but a lack of training and proper equipment creates a very hazardous environment for them.
The corporate misdeeds of Starbucks don't stop just at the coffee fields on the backs of the oppressed. When a new Starbucks branch opens in an area, it is inevitable that the smaller local coffee shops will suffer as Starbucks uses its market dominance and brand identity to muscle its way in, at times buying up the competition in the process. Area rents can also rise as a result of Starbucks moving in – great for landlords but detrimental for small, independent businesses struggling to survive. Have you ever wondered why there are always long snaking lines in a Starbucks store? Well in a show of disrespect to its customers, this is a deliberate design ploy by Starbucks to encourage a sense of excitement and promote sheep-like behavior among consumers.

Always one to talk about their green credentials, Starbucks came up with this:
"By taking steps to reduce waste from our operations and recycle, we can preserve the earth's natural resources and enhance the quality of lives around the globe. Starbucks actively seeks opportunities to minimise our environmental impact."

However, they got caught with their pants down after an investigation a few years back revealed that the average branch of Starbucks has something called a 'dipper-well.' This is a sink for washing crockery and cutlery with a constant running tap and staff were banned from turning it off for 'health and safety reasons.' That's a lot of water straight down the drain.
According to California law, managers and supervisors are not allowed to share employee tips. But Starbucks'  shift supervisors didn't see it that way as they took an illegal cut of the tips. A class action lawsuit followed and San Diego County Superior Court Judge Patricia Cowett agreed with the baristas and awarded more that $100 million to be shared with around 100,000 current and former employees. Attorney Terry Chapko who represented the plaintiffs said
"They were subsidizing Starbucks'  labor costs by helping the company pay its supervisors. This is about getting money back to the lowest paid employees."

In general terms for the baristas themselves, working at Starbucks is far from easy. Whilst the company strives to improve customer service and better support in-store staff, the underlying issues of low pay and under staffing remain unresolved as additional business now comes in via the mobile app and drive-thru. Even more pressure is being put upon the baristas with constantly changing menu items which are hard to make. Sure, employees can vent their frustrations about the workplace via the in-house forum but they need to login with their company ID firstly. Not something the average employee in corporate America will risk doing.
Starbucks has also had its fair share of criticism as to how little tax it pays. As with the other large multi-national corporations, it has used complex tax arrangements to avoid paying what it should have. Google and Amazon have been up to the same thing by funneling cash to European subsidiaries where tax levels are lower. Using what is known as transfer pricing, Starbucks was running at a loss in the UK. It would pay 4.7% to the Netherlands division where the beans were roasted and a further 20% to Switzerland to buy the coffee. In the 3 years prior to 2013 it was revealed that the company had paid no corporation tax at all in the UK. Understandably, there was public outcry and customers voted with their feet and chose to buy their daily brews elsewhere. Costa Coffee, which is the main rival to Starbucks, reported a surge in sales. Self described as the 'taxman's favourite',  Costa Coffee paid GBP15 million in corporation tax on GBP377 million sales in 2011 alone. By way of comparison Starbucks only paid GBP8.6 million in corporation tax in 14 years of trading.

In an effort to win back trade, the then Managing Director of Starbucks UK, Kris Engskov, vowed to make payments to the tax authorities for the ongoing years of 2013 and 2014 even if the company failed to make a profit. Both politicians and tax experts said Engskov's decision made a mockery of the tax system and that corporation tax was not voluntary.

The Liberal Democrat peer Lord Oakeshott said:
"It really makes me sick to see Starbucks taking credit for a voluntary decision to pay some tax just because consumer resistance and publicity has hit them where it hurts – in the pocket. When will HMRC get a proper grip of transfer pricing and royalty ruses that companies like Starbucks use to conceal their real profitability in this country?"

Conservative MP Steve Barclay who sits on the public accounts committee warned:
"This payment has more to do with corporate reputation than corporation tax. Companies have a duty to shareholders to maximise their profits, so it is difficult for Starbucks to argue that they are making the payment on tax grounds rather than to protect their brand identity."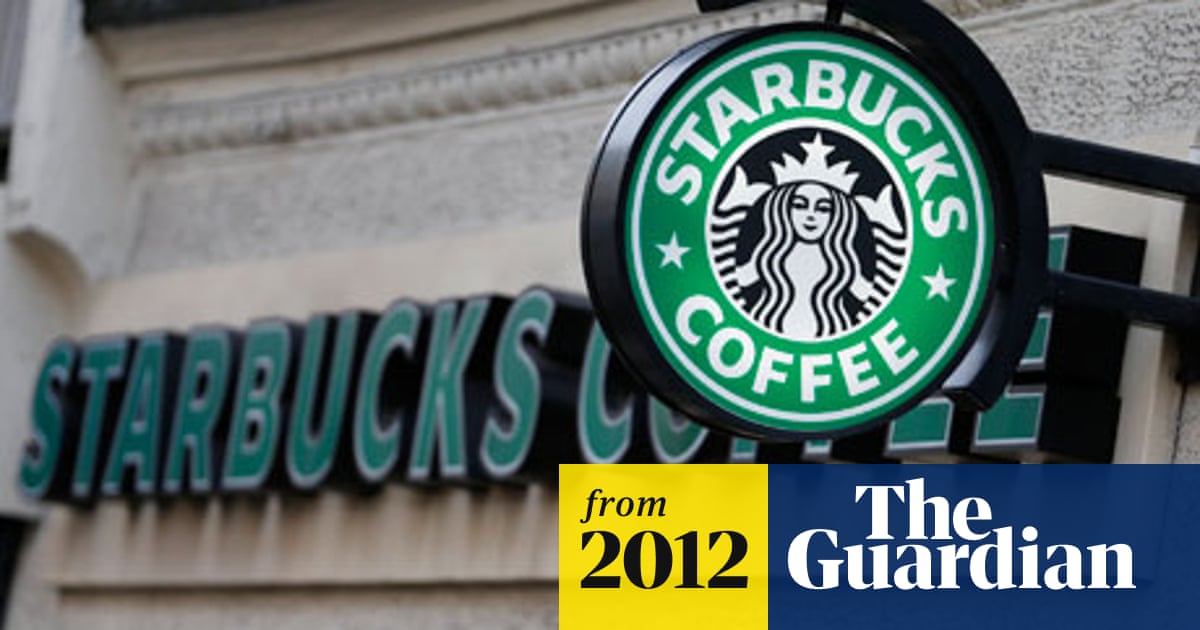 But at the end of the day it all comes down to taste. The Consumer Reports magazine ran a test using employees from its food-testing division under the leadership of a professional tester. The participating coffees were from Starbucks, Burger King, McDonald's and Dunkin' Donuts. With their Premium Roast Coffee described as "cheapest and best" with "no flaws",  McDonald's came out on top. Starbucks didn't do so well with the report commenting that the brews which were tested were
"Strong, but burnt and bitter enough to make your eyes water instead of open."

It would appear that Starbucks often-used moniker of "Charbucks" is quite accurate.
💬
We publish a daily dose of decentralization here every day (UTC+8), for additional daily updates follow us on Mastodon, Twitter, Telegram or Element(Matrix). Please like & share all our output. We rely on User-Generated Content so why not write for us and since we try to avoid ads and sponsorship, why not donate to help us continue our work - all major cryptos accepted. You can contact us at decentralize.today and at blog@decentralize.today