In this week's edition of EXPOSED!, where I look into the misdeeds and dodgy dealings of the corporate state, once again we return to a nation state that rivals even the murkiest of multinational malfeasance...
Well known for its Great Firewall, the Chinese government has many years of experience when it comes to censoring what its hapless citizens can see, hear and do online by blocking access to selected foreign websites and slowing down cross border internet traffic. The list of blocked sites is extensive and anything which in the West would be considered the free press, disseminating vital news of public interest, is on the list.
Foreign based search engines, social media and anything related to freely sharing information are all in there. Stalwarts of the news industry such as the BBC, Wall Street Journal and Reuters are all banned by the state as it is deemed too risky for the general population to know what is really going on both inside their own country and in the outside world.
One very valuable source of general information, Wikipedia, is also banned. Ironically, the Chinese government so like the concept of Wikipedia that they are creating their own version. The thing is, there is only one contributor—the Chinese government. And don't expect to read about "Tiananmen Square 1989" or of the "Falun Gong" as content will be rigorously controlled. China's encyclopedia will not be written and edited by volunteers but instead by specially selected scholars from state-run universities. According to the project's editor-in-chief, Yang Muzhi, the Encyclopedia of China "is not a book but a Great Wall of Culture".
https://en.wikipedia.org/wiki/List_of_websites_blocked_in_mainland_China
China's censorship activities, however, are reaching well beyond its shores through state monitoring of the popular messaging app WeChat. The app is owned by Tencent which is one of China's biggest companies and it has over one billion monthly users, serving those outside of China as well. Because of this use of WeChat abroad, China's surveillance and censorship has been able to extend its reach globally.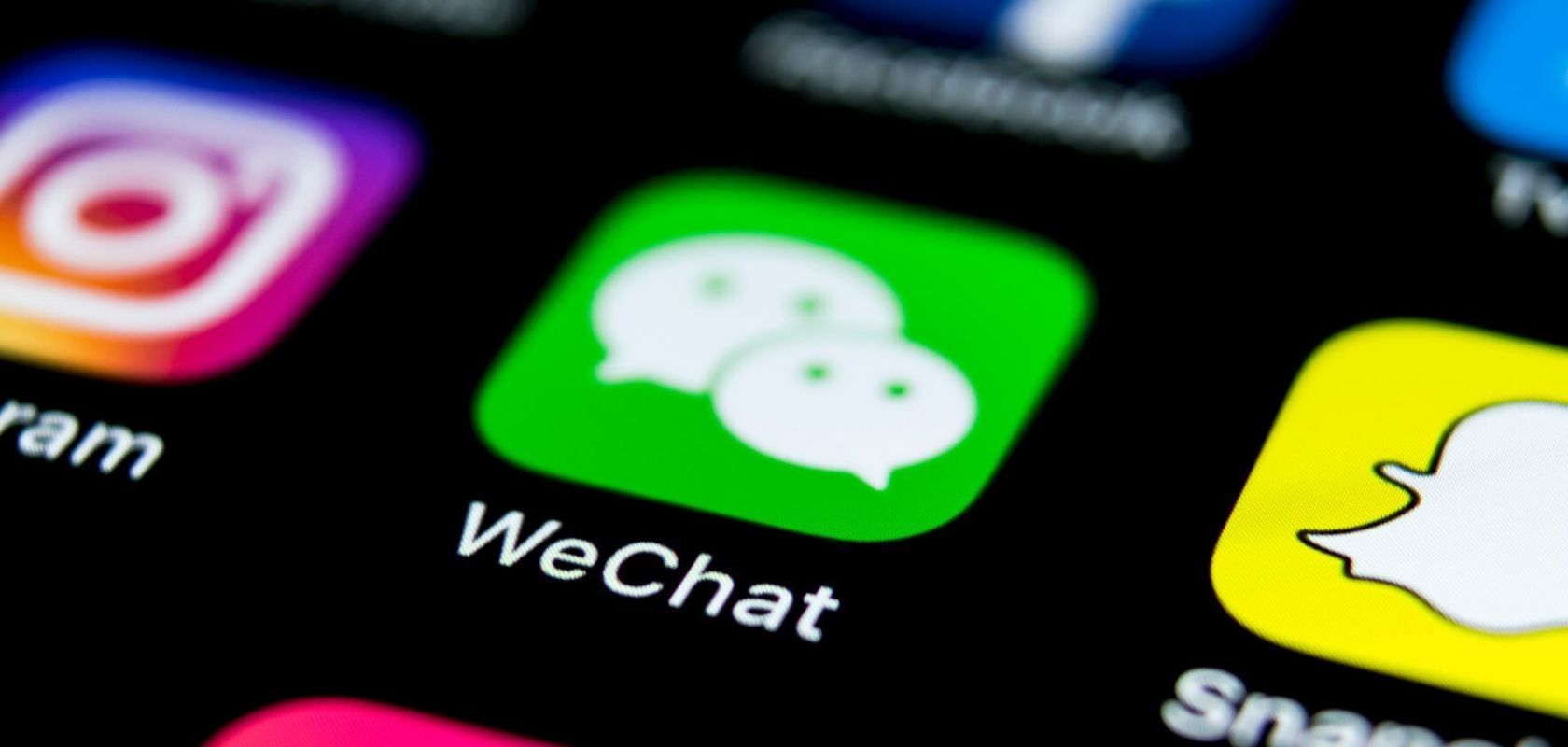 As Chinese technology companies in general expand their footprint outside China, they are also sweeping up vast amounts of data from foreign users. Every day millions of WeChat conversations held inside and outside China are flagged, collected and stored in a database connected to public security agencies in China, say cyber researchers. According to Citizen Lab, an internet watchdog group at the University of Toronto, WeChat's parent company Tencent created an extraordinarily advanced censorship algorithm to automatically identify combinations of key words in messages and online articles that it then blocks. The censorship occurs whenever a WeChat account receives or sends a message with flagged phrases. Jeffrey Knockel, a post doctoral fellow at the Citizen Lab, said
"Using this sort of technique, Tencent has the ability to more precisely target content."
Since 2013, Citizen Lab has been monitoring how WeChat filters key words which are flagged in response to current events.
Zoom, the California based video conferencing app, acceded to Chinese requests to shutdown the accounts of activists outside of the country. This was in relation to online events around the Tiananmen Square massacre anniversary or discussing the crisis in Hong Kong. None were given an explanation by Zoom. Lee Cheuk Yan, a veteran activist with the Hong Kong Alliance which organises the city's annual Tiananmen Square vigil, said his account was shut down in May before he was to host a Zoom event on an extradition bill that caused many anti-government protests in Hong Kong last year. Lee said he purchased a subscription to the platform in an effort to get access but his account remained blocked.
Wang Dan, a former student protest leader at Tiananmen, said a Zoom event he held on June 3rd to commemorate the anniversary was shut down twice. PEN America denounced Zoom for bowing to the Chinese government. The group's CEO, Suzanne Nossel, said in a statement:
"Zoom portends to be the platform of choice for companies, school systems and a wide range of organisations that need a virtual way to communicate, especially amid global lockdown. But it can't serve that role and act as the long arm of the Chinese government. You don't get to have it both ways."
Francis Eve, a deputy director of research at Chinese Human Rights Defenders, said:
"Zoom must stop enabling government suppression of free expression rights. The company must clarify the internal processes that allowed the Chinese government to quickly have it censor activists."
Zoom has decided to bend to the will of the Chinese government and has developed technology which will allow the company to...
"remove or block at the participant level based on geography. This will enable us to comply with requests from local authorities when they determine activity on our platform is illegal within their borders; however we will also be able to protect these conversations for participants outside of those borders where the activity is allowed."
Activists who live in other parts of the world and communicate with Chinese citizens through Zoom are now expressing disdain with the company complying with China's requests and promoting censorship. Zoom's questionable ties to China have faced much scrutiny lately, especially when it was discovered that some of Zoom's encryption keys were stored on Chinese servers.
The Chinese government continues to be the worst abuser of internet freedom and its oppressive censorship is increasingly affecting people outside China. For the fourth year in a row, Freedom House, an independent watchdog organisation dedicated to the expansion of freedom and democracy around the world, named China as having the most controlled, most oppressive and least free internet in the world.
"The level of internet freedom in China also reached the lowest point since the inception of the Freedom of the Net report, Censorship and surveillance were pushed to unprecedented extremes as the government enhanced its information controls."
"The Chinese Communist Party's violations of internet freedom are clear evidence that CCP officials care more about maintaining their grip on power than they do about the well-being of their own citizens,"
said Annie Boyajian, director of advocacy at Freedom House. Beijing's censorship is increasingly affecting people outside China because of the Chinese Communist Party's influence over Chinese technology companies that have developed apps used worldwide.
"Not only does the Chinese government restrict internet access, surveil internet users, and spread propaganda within China's own borders, it is also stepping up efforts to expand this digital authoritarianism beyond China as well,"
Boyajian said.
The issue of internet censorship and online repression is especially relevant at a time when China is trying to sell the future of mobile internet to the world through 5G networks. Questions have arisen as to whether or not it would hand over data collected on these networks to the Chinese government if requested. Huawei have always vehemently denied that they would ever agree to such demands.
Donald Clarke, a George Washington University professor who specializes in Chinese law said that despite economic reforms
"China is essentially a Leninist state in which the government does not recognize any limits on its power."
Stay safe and stay secure, people!
The Privacy Advocate
💬
We publish a daily dose of decentralization here every day (UTC+8), for additional daily updates follow us on Mastodon, Twitter, Telegram or Element(Matrix). Please like & share all our output. We rely on User-Generated Content so why not write for us and since we try to avoid ads and sponsorship, why not donate to help us continue our work - all major cryptos accepted. You can contact us at decentralize.today and at blog@decentralize.today