ICYMI: A sorry tale of painkillers, promotions and Perdue Pharma in this week's corporate takedown.
A hidden crisis no more...but retribution is coming slowly and the healing continues.
4 U.S. companies will pay $26 billion to settle claims they fueled the opioid crisis
US pharmacy chains ordered to pay $650m in Ohio opioids suit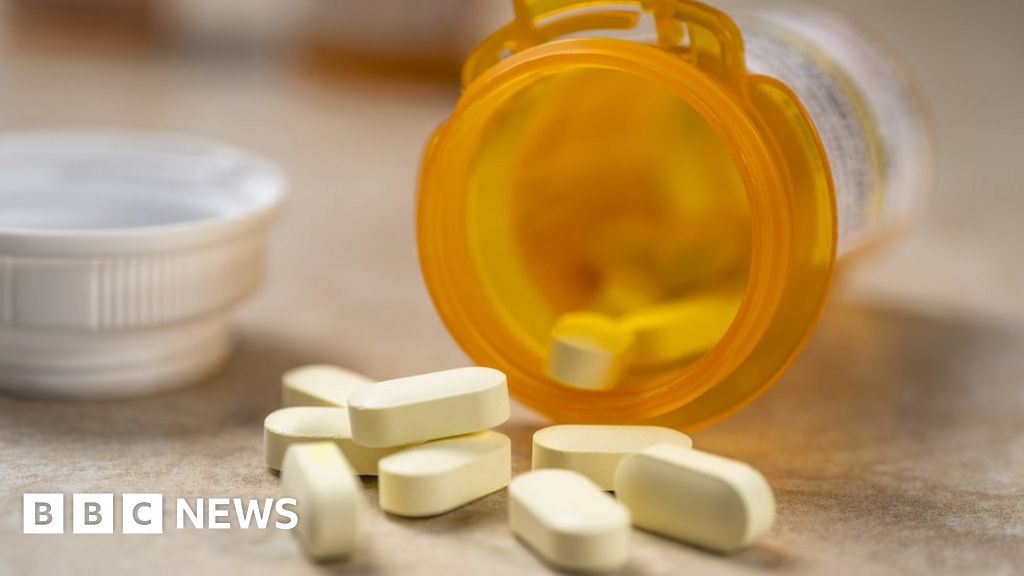 ---
OG Article
On September 1st 2021 a federal judge in New York approved the bankruptcy plan of a company known as Purdue Pharma, the developer and manufacturer of OxyContin, a highly addictive painkiller.
The Sackler family, owners of the company, were the principal petitioners in the case.
So how did they come to declare bankruptcy?
Their crime? Well basically, the aggressive marketing of their product, which whilst technically not a crime, did fuel the Opioid Crisis in the USA and made them beneficiaries from the sale of narcotics. This deal will allow them to settle thousands of lawsuits bought against them by US states plus various localities, tribes and individuals. The running total of cases now stands at more than 2,500.  
"OxyContin has been a fantastically profitable drug. It's generated some $35 billion in revenue since its introduction in the 1990s. And what's happened is just in the last few years, you've had this gathering storm of lawsuits seeking to hold, initially just the company, Purdue Pharma, but then eventually the family as well, responsible.
Purdue and the Sacklers did this really interesting thing where the Sacklers at a certain point put the company into bankruptcy, because they had been taking so much money out of the company for so many years and it was now facing all these lawsuits. And so the company ends up with something like a billion dollars in cash and assets, and the Sacklers put it into bankruptcy.
They don't declare bankruptcy themselves. And, in fact, we know from their own records they've taken more than $10 billion out of the company really over the course of just a decade or so. So it's this strange situation in which the company is bankrupt — the family financially is doing just fine.
New Yorker writer Patrick Radden Keefe & author of Empire of Pain
Mass Mis-marketing
So what did they do that was so wrong?
Purdue promoted the more liberal use of opioids, particularly among primary care physicians, of slow release opioids e.g. OxyContin. Many experts were concerned that this group of health care professionals were not sufficiently well-trained in pain management or addiction issues. Many work under considerable time constraints and have insufficient time to evaluate and follow-up with patients dealing with chronic pain.
"You had a market that was cultivated by Purdue and grew and grew of people who were abusing prescription pharmaceuticals. And then, at a certain point, a lot of them transition or graduate to illicit opioids, like heroin, and fentanyl, which, as we know, are incredibly deadly."
New Yorker writer Patrick Radden Keefe  author of Empire of Pain
From 1996 to 2001, the company conducted over 40 national pain-management and speaker-training conferences at resort settings across the country. More than 5000 physicians, pharmacists, and nurses attended these all-expenses-paid symposia, where they were recruited and trained for Purdue's national speaker bureau. It is an established fact that these types of company events influence attendees behaviour. (Why else would you do them?).
This was key to supporting Perdue's marketing plan and the use of sophisticated marketing data to influence physicians' prescribing. Many drug companies compile prescriber profiles on physicians. These profiles mean the companies can identify the highest and lowest prescribers of particular drugs by area and thereby allow them to target their efforts more effectively. Purdue were pioneers in this practice.
A lucrative bonus system encouraged sales reps to increase sales of OxyContin in their territories, resulting in numerous visits to physicians with high rates of opioid prescribing.
Between 1996 and 2000, Purdue increased its national sales force from 300 sales reps to over 650, allowing it to drive its total physician call list from approximately 30,000 to over 90,000. Through the sales reps, the company ran a patient starter coupon program that gave people a free prescription for a 30-day supply, which generated over 30,000 redemptions before being ended.
The distribution of branded marketing premiums such as OxyContin fishing hats, stuffed toys, and CDs to health care staff was, not only innovative, but also unprecedented in the industry.
By 2001, the average sales rep was earning a basic annual salary of $55,000 with bonuses averaging over $70,000. The company paid its employees more than $40 million in sales incentives alone during that year. They were relentless and well-rewarded.
Purdue's aggressive promotional efforts led to a near tenfold increase in OxyContin prescriptions for non-cancer related pain treatment, from around 670,000 in 1997 to over 6.2 million by 2002, effectively growing a completely new sector for the company.
Although the science and consensus for the use of opioids in the treatment of acute pain are sound, there is still controversy about their use for chronic non–cancer related pain, where their risks and benefits are less clear.
The long-term misuse of opioids for pain relief can have many of the following side effects: respiratory depression, sedation, constipation, and nausea; its efficacy shows inconsistent improvement in functioning over time; opioid-induced hyperalgesia, and a high incidence of other opioid abuse behaviours. These dangers were consistently underplayed by Purdue sales personnel.
Purdue Pharma made large donations to advocacy groups that present themselves as speaking out for people suffering from chronic pain and in one year alone gave over $4 million to 12 groups. They said in a statement that it supported organizations interested in helping patients receive appropriate care.
However, as the US Senate committee that investigated this practice stated:
"These financial relationships were insidious, lacked transparency, and are one of many factors that have resulted in arguably the most deadly drug epidemic in American history."
The outcome?
Purdue will become a 'public-benefit company' and be renamed as Knoa Pharma with all its future profits going towards repairing some of the damage done by opioid addiction. Members of the Sackler family, who own Purdue, will relinquish control of the firm and contribute $4.5 billion to the settlement. The final deal is opposed by nine states and Washington, DC, with some even planning to appeal against it. One of their main objections is that the legal arrangement shields parties associated with the bankruptcy from liability. Many people consider this unfair and want it changed, which in this case would expose the individual members of the family to prosecution,
The family are known to have extracted billions of dollars from the company to secure it against future claims (whilst driving it into insolvency) but needed to secure a 'non-consensual third party release' (a legal device that originated in the 1980s to protect insurers in bankruptcies arising from asbestos liability cases) as part of the settlement which will see many members of the Sackler family gain immunity from any personal liability in any future lawsuits against Purdue Pharma due to its involvement in the Opioid Epidemic.
Under the current terms of the agreement, the Sacklers will not relinquish most of their fortune, estimated at around $11 billion.
Hardly, seems fair does it when you consider that overdose deaths in the USA rose to over 90,000 in 2020, and synthetic opioids were involved in more than 60 percent of all those deaths, leaving aside the trail of destruction wreaked by the impacts of drugs on families and individuals struggling with addiction, especially when it is clear they knew exactly what they were doing all along!.
Reference Links
A huge topic covered no less than three times on Last Week Tonight with John Oliver. Part 3, from August 2021, is devoted entirely to the Sacklers.
💡
We publish daily doses of decentralization every day and boost out on
Mastodon
,
Twitter
,
Telegram
, Lemmy, Tribel and
Element
(Matrix). Please like & share our output. We rely on you for content, so why not
write
for us. We welcome sponsorship and
donations
to help us continue our work - all major cryptos accepted or buy us a coffee. Contact us at blog@decentralize.today - many thanks for all donations received, much appreciated.