Imagine...
...if someone who had no prior experience of an organization was put in charge...and they fired all the management and replaced them with their own people...and then they instigated a 10 year cost cutting plan and actually made the service provided worse...and that they just happened to be a big donor to the party of the sitting president...and that they then couldn't be removed because they were protected by a board of governors appointed by the same president...and this guy seems pretty douchie to boot?
Couldn't happen? Think again!
Back(log) Story
The United States Postal Service (USPS) saw a severe decline in the rate of on-time delivery of first-class mail after Louis DeJoy took over as Postmaster General (PMG).
Shortly after taking charge, DeJoy, a major Republican donor with no previous USPS experience, implemented operational changes intended to make the financially beleaguered agency more efficient. These included getting trucks to run on time, limiting extra trips to transport late mail, removing supposedly under-utilized mailboxes and relocating and/or decommissioning costly, but much needed, automation equipment.
Many noted that DeJoy chose to make these changes at the worst possible time, in the midst of a pandemic and just a few months prior to a Presidential election in which many people were expected to vote by mail.
In late August, DeJoy announced he was putting the changes on hold until after the election and, in any case, a federal judge in Washington blocked USPS from implementing them. The changes were clearly aimed at "voter disenfranchisement", given the increased role mail ballots (and thereby USPS) would play in the election, stated the US district judge Stanley Bastian in his ruling.
In fairness, the saga of USPS's financial woes and the political shenanigans that have created them have been ongoing for decades and seriously deserve a full expose of its own, so for now we will just focus on the incumbent PMG!
Political Malarkeys
In June 2021 the Federal Bureau of Investigation announced that it had opened an investigation into Postmaster General Louis DeJoy and his connection to political fundraising while working in the private sector.
The investigation followed a report by The Washington Post in 2020 that alleged that employees at New Breed Logistics, the North Carolina-based company where Dejoy was CEO, were pressured to make campaign donations and attend fundraisers for Republican candidates and were then reimbursed through bonuses. (President Trump selected DeJoy to lead the USPS in May of 2020, he had a record of consistent and generous contributions to many Republican candidates as well as directly to Trump's campaign coffers).))
An analysis of the donations from NBL employees found a "pattern" of donations in the same amount on the same day from multiple individuals. Between 2000 and 2014, it identified 124 employees who had given more than $1 million in total to Republican candidates, Few, if any, had any history of previously making political contributions.
In 2014, NBL was acquired by XPO Logistics Inc. with DeJoy remaining as an executive until 2015 and as a member of its board until 2018.
The Campaign Legal Center, an advocacy group, has since filed a Federal Election Commission complaint alleging that the practice of reimbursing employees for political donations continues at XPO.
And ethics watchdogs recently raised alarms about a $120 million contract that USPS awarded to XPO Logistics Inc. DeJoy has denied any wrongdoing and played no role in the XPO contract. (DeJoy's family divested its XPO stock, valued at around $150 million, after he became PMG).
More trouble in store...
Twenty state Attorneys General have now filed a complaint in an attempt to block changes to the USPS introduced as part of the new 10 year (cost cutting) strategic plan for the business. Critics warn that the changes are an effort to cripple the mail service from within by slowing delivery times while increasing the cost to consumers.
The complaint filed by the 20 AGs is directed at the Postal Regulatory Commission (PRC), which provides independent oversight of the USPS. The suit alleges it betrayed its mandate by allowing the controversial plan put forth by DeJoy to move into implementation on October 1 without proper review.
"One political appointee does not get to decide the fate of the Postal Service. There is a process that demands accountability from the American public for a reason—and I will fight to ensure the public gets a say."
Washington State Attorney General Bob Ferguson
End game?
For all his bravado, DeJoy still runs the Postal Service because he has the backing of its board of governors (who appointed him). The bipartisan, nine-member board oversees the service's expenditures and operations. Six of the governors, including the board's chairman, Ron Bloom, are Trump appointees; Biden has appointed three since becoming President.
Further changes can only occur if the incumbents vacate their seats, are fired for cause or similarly legally barred or reach the end of their seven-year tenure, so no change is happening there any time soon. Those rules are supposed to protect the Service from partisan meddling!
Trump and former Treasury Secretary Steven Mnuchin briefly withheld federal pandemic funds from the Service to force it to agree to greater presidential control. Although that move failed, they found a like-minded proxy in DeJoy. If Biden decides not to play hardball himself, then DeJoy's plans for reshaping the service are likely to proceed.
It is reported by sources close to the man that he is keen to stay on in the position and he recently told lawmakers as much at a congressional hearing with the ominous words "Get used to me,"...we think it is well past time to 'Return to Sender' frankly!!!
Reference Links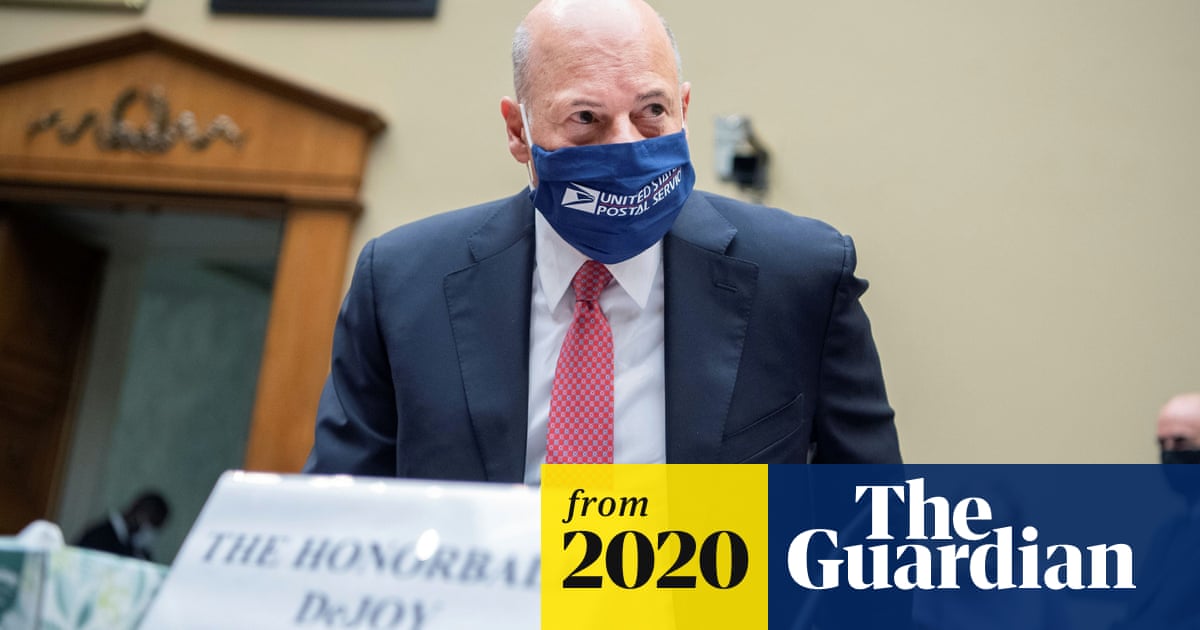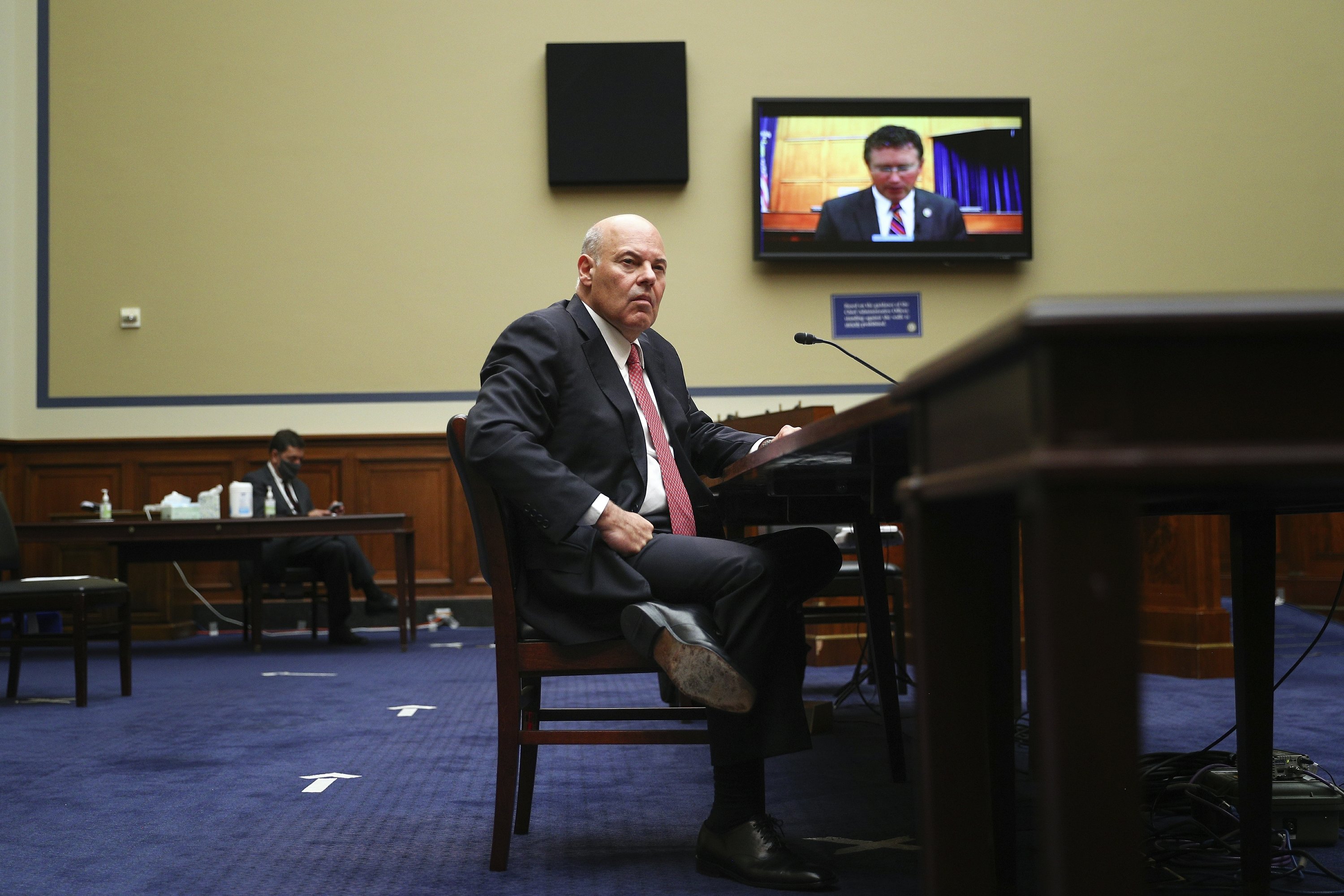 https://www.alternet.org/2021/10/dejoy-2655265251/
https://www.usatoday.com/story/news/nation/2021/09/28/usps-delivery-get-slower-more-expensive-during-holidays/5893001001/

💬
We publish a daily dose of decentralization here every day (UTC+8), for additional daily updates follow us on Mastodon, Twitter, Telegram or Element(Matrix). Please like & share all our output. We rely on User-Generated Content so why not write for us and since we try to avoid ads and sponsorship, why not donate to help us continue our work - all major cryptos accepted. You can contact us at decentralize.today and at blog@decentralize.today