In this latest installment of EXPOSED!, I take a long, hard look at that bastion of modern banking... the HSBC.
Drug dealings
One of the most shameful episodes to bring infamy upon the bank was the laundering of money for Mexican drug cartels and pariah states. Drug deaths due to the use of cocaine and the like are on the rise, as is the gang violence that surrounds its distribution. But none of this seemed to concern the HSBC as it readily assisted those involved in producing these toxic substances to move the proceeds of their crimes across borders. And we are talking about a lot of money here because the amounts ran into billions of dollars. US lawmakers described it during an extensive inquiry as a "pervasively polluted" culture which had existed for years. It was discovered that HSBC subsidiaries moved billions in cash in armored vehicles, cleared suspicious checks which also totaled billions and even allowed drug lords to buy planes with funds laundered through the Cayman Islands.
Despite not having offices there, the bank's Cayman Islands subsidiary, which was actually set up by the Mexican division, had 50,000 client accounts and $2.1 billion in holdings. In all, between 2007 and 2008, the branch shipped $7 billion to the US from Mexico.
When David Bagley, head of HSBC's"compliance" resigned under a cloud, he said with classic British understatement "Despite the best efforts and intentions of many dedicated professionals, HSBC has fallen short of our own expectations and the expectations of our regulators." When the bank sent in its chief executive of retail banking and wealth management to sort out the mess in Mexico, Paul Thurston "was horrified" by what he found. Such was the enthusiasm to accommodate the drug lords that warnings within the bank itself were ignored, with one executive at its Mexican subsidiary warning that the bank was"rubber-stamping unacceptable risks."
Accordingly to the report, the bank had placed high risk Mexico in the lowest risk category. This resulted in some $670 billion in transactions being excluded from its own monitoring systems. Moreover, in an embarrassing revelation, the CEO of HSBC Mexico was told that Mexican law enforcement had a recording of a Mexican drug lord saying HSBC Mexico was the place to launder money. Inventive as we know them to be, traffickers apparently used boxes specifically designed to the dimensions of an HSBC Mexico teller's window to deposit cash on a daily basis. The bank admitted that it had failed to run an effective program against money laundering and its efforts to conduct basic due diligence were woefully inadequate,
It is a sad footnote to this sorry affair that during the years between 2006 and the date of the inquiry, there were 47,000 lives lost as a result of Mexican drug traffickers. One must ponder as to what extent did HSBC's activities play a part in all of these tens of thousands of tragic events. Blood on their hands, no doubt.
The tip of the iceberg
Other subsidiaries moved money from Iran, Syria and Cuba. Circumventing US sanctions, two HSBC affiliates handled 25,000 transactions covering $19.4 billion over 7 years. This was without disclosing that the transactions were linked to Iran. They also helped a Saudi bank linked to al-Qaiea to move money to the US.
The controls simply were not there. Another blatant example was the clearing of travelers checks for $290 million over 4 years which were for the benefit of Russians who were supposedly in the used car business.
The Office of the Comptroller of the Currency (OCC) is an independent bureau of the US Department of the Treasury which regulates and supervises banks and agencies of foreign banks. In 2010, the OCC cited HSBC for failing to monitor a staggering $60 trillion in wire transfers and account activity plus its backlog of 17,000 alerts for suspicious account activities.
Senator Carl Levin, chairman of the subcommittee investigating the scandal accused the HSBC of playing "fast and loose with US banking rules."
And the cost of all of this for HSBC? A fine of $1.9 billion with the bank having to pay a further $615 million in civil penalties to regulators. No bank or bank executives have been indicted with prosecutors instead using deferred prosecutions. This is where criminal charges are set aside if those implicated agree to pay fines and change behavior. In fact this was the third time in a decade that HSBC were penalized and told to improve monitoring. Previous occasions were in 2003 and 2010.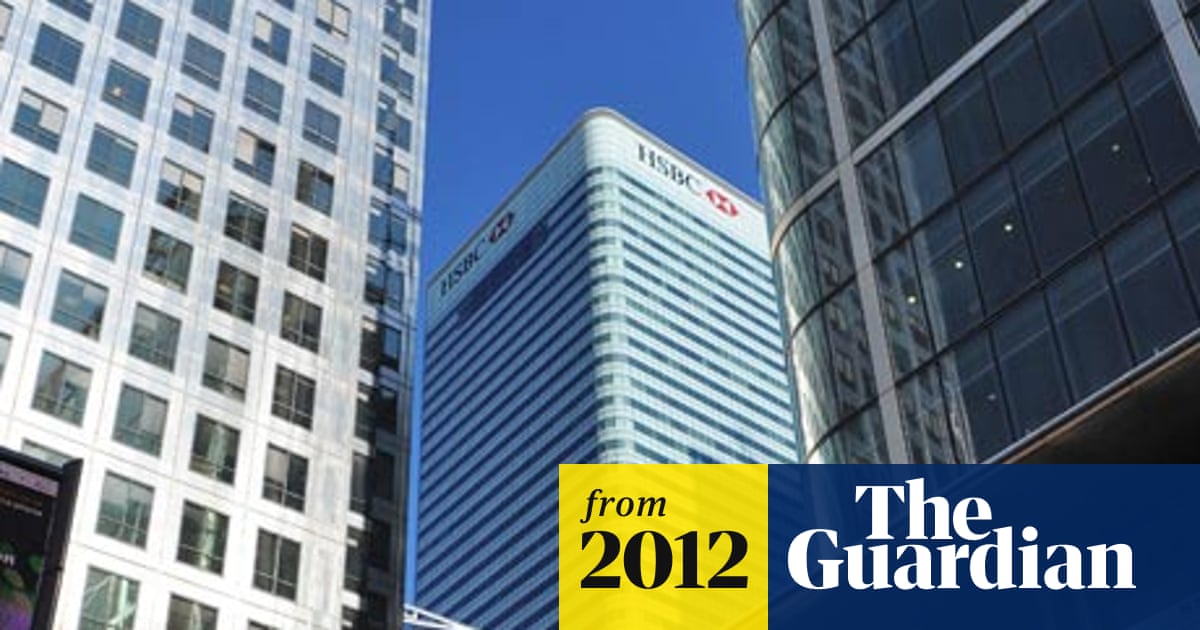 Meanwhile, in London
In the UK, the HSBC got itself embroiled in another scandal, this time for mis-selling payment protection insurance. PPI is also known as credit insurance or loan repayment insurance and it is an insurance product that ensures repayment of debt if the borrower falls ill or otherwise faces circumstances wherein the debt cannot be serviced.
PPI is not something that the majority of borrowers go out and look for and, as in the case of mis-selling, they often don't realize that is has been included and charged for by loan and credit card providers. In sales connected to loans, these PPI products were often promoted by commission based telesales departments. With big commissions to be made, banks got in on the act along with 3rd party brokers. Borrowers were falsely told that their chances of getting a loan would be enhanced by also having this type of insurance. So the scam took on gigantic proportions with HSBC not missing out on its share of the pie.
Which?, the UK consumer magazine, referred to it as the "biggest mis-selling scandal of all time." No wonder it said this because about 34 million policies were sold, with banks and building societies having to set aside almost 14 billion pounds in compensation for the victims. For HSBC's part, it had to pump in 1.5 billion pounds and so great was their involvement, they brought in an additional 700 staff members to process all of the claims.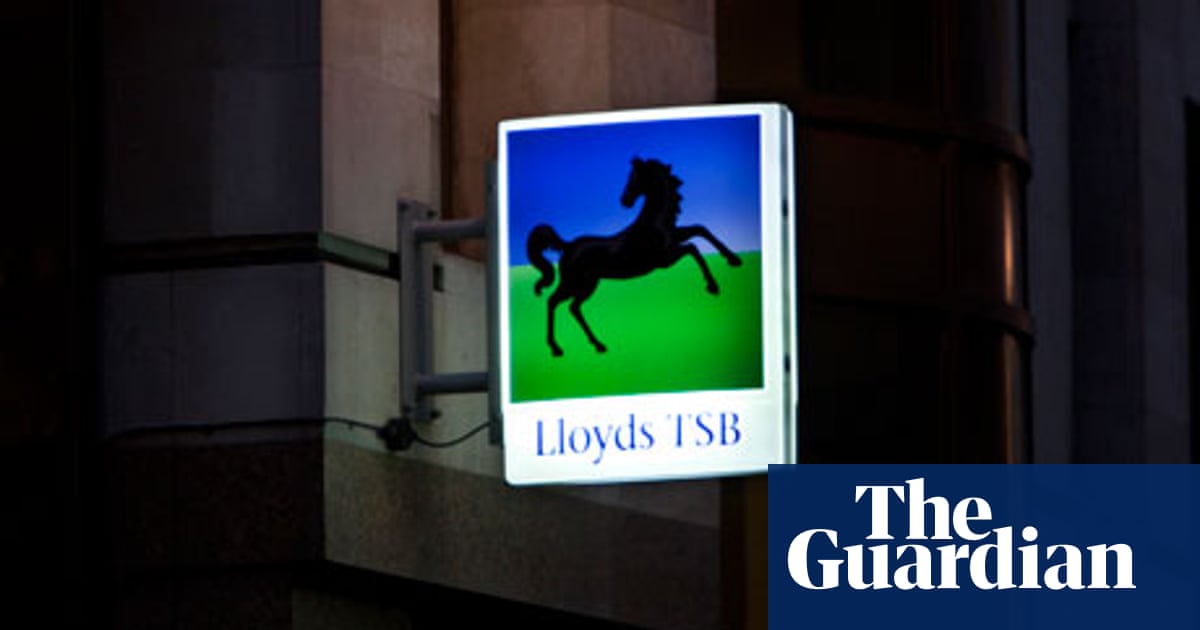 Not content with mis-selling PPI, back in 2011 HSBC were fined a record 10.5 million pounds for selling unsuitable products to almost 2,500 elderly customers. The bank's NHFA subsidiary was the leading supplier of financial advice on products to help pay for long term care. Typically it is recommended that people invest in these type of products for five years. However, as many of their customers had a life expectancy of less than five years, they started to withdraw from their investments sooner than expected. The combination of withdrawals and charges meant their capital was eaten away quicker than should have been the case if the product had been sold properly.
Tracey McDermott of the Financial Services Authority said "NHFA was trusted by its vulnerable and elderly customers. It breached that trust to sell them unsuitable products. This type of behavior undermines confidence in the financial services sector." Roddy Kohn, a leading financial adviser pointed out that the commission earned from selling the investments could exceed the 10.5 million pound fine.
Apologies from HSBC were of no comfort to some customers. The bank at the time said it did not know how many of those affected by the mis-selling has since died.
Keeping house
HSBC was also a significant player in the housing foreclosure crisis in the US. As a result of its actions, three Atlanta area counties sued HSBC for hundreds of millions of dollars in expenses and damage to their tax bases. This they allege was due to the bank aggressively signing minorities to housing loans that were likely to fail. They claimed that the crisis was a"foreseeable and inevitable result" of HSBC and their like pushing irresponsible loans. The lawsuit cited predatory lending practices wherein HSBC would target vulnerable borrowers for mortgage loans with unfavorable terms and direct more credit-worthy borrowers to more costly loans. In general there were unreasonable terms, excessive fees or early repayment penalties and loan values were based upon inflated or fraudulent appraisals. Furthermore, the lawsuit stated that the bank targeted communities with high percentages of Fair Housing Act-protected minority residents, particularly blacks and Hispanics. It was the alleged targeting of minority communities that entitled the counties to seek action against HSBC for loss of tax income and other expenses.
Rotting from the head
It is not just the bank itself which is up to no good as some of its executives have been hauled before the courts. In mid 2016 the global head of HSBC's foreign exchange and trading desk, Mark Johnson, was arrested as he tried to depart from Kennedy airport on a flight to London. He and Stuart Scott, the former head of the bank's currency trading desk for Europe, the Middle East and Africa were charged with conspiracy to commit wire fraud related to a transaction on behalf of a corporate client exchanging dollars for pounds. The case was similar to an insider trading scheme but the two men traded currencies instead of stocks. The two defendants had knowledge of an upcoming deal to trade dollars for pounds in a transaction worth $3.5 billion. They then "ramped up" the price of one currency to the benefit of the bank at the expense of its client. For his involvement, Johnson was sentenced to two years years imprisonment.
Bloomberg April 2018

https://www.bloomberg.com/news/articles/2018-04-26/ex-hsbc-currency-trader-is-sentenced-to-two-years-in-prison
Swiss (big) cheeses
After a massive leak of secret bank account files, the lid was lifted on HSBC's nefarious activities in Switzerland. This covered a period from 2005 to 2007 and it was one of the biggest banking leaks in history, exposing some 30,000 accounts holding nearly $120 billion in assets. The bank took the decision to guide and help its biggest clients in that country to dodge taxes and conceal millions of dollars of assets. It would routinely allow wealthy clients to withdraw stacks of cash in foreign currencies which were of little use in Switzerland, also promoting schemes to help them avoid European taxes and colluded with some to conceal undeclared"black"accounts from domestic tax authorities. Included in the list of clients were a mixed bunch of international criminals, corrupt businessmen and other high risk individuals. But not all were shady characters as Hollywood stars, shopkeepers, royalty and clothing merchants were in there along with heirs to some of Europe's biggest fortunes.
A tax treaty did in fact exist between the EU and Switzerland which would allow the former's citizens to keep on hiding billions in anonymous accounts but in return Swiss banks such as HSBC would be obliged to collect taxes from each of their secret customers. But such would not be the case as HSBC would proactively contact clients to offer techniques to basically sabotage the treaty. A withholding tax of 15% on interest earned should have gone over to EU states however HSBC saw a loophole wherein companies enjoyed exemption from this. So huge sums were shifted over from personal accounts into corporate accounts which would never have any activity. Shell companies were set up in secretive off-shore havens such as Panama and the British Virgin Islands. For extra anonymity and security, HSBC offered that these companies could actually be owned by an off-shore trust with the customer being the beneficiary of the trust but not the legal owner of the company.
At the extreme end of the scale, the released files showed that HSBC's Swiss arm was willing to help Emmanuel Shallop who was subsequently convicted of dealing "blood diamonds." One memo read:
"We have opened a company account for him based in Dubai...The client is currently being very careful because he is under pressure from the Belgian tax authorities who are investigating his activities in the field of diamond tax evasion."
Damning evidence indeed of HSBC's complicity in this evil trade.
Another memo showed that the staff were well aware that their client was committing a criminal act by collecting cash bundles of kroner against Danish law. Staff were instructed:
"All contacts through one of her daughters living in London. Account holder living in Denmark, i.e. critical as it is a criminal act having an account abroad non-declared."
HSBC being well versed in handling money from the illicit trade in drugs, tasked its manager in France to take plastic bags full of cash from local dealers and redistribute it to HSBC's respectable Parisian clients. Subsequently, bank accounts back in Switzerland were manipulated to reimburse the drug dealers.
As a result of all of this, there were court cases and convictions in both the EU and the USA and these very much supported the veracity of the revelations. Considering what bankers have been up to over the years, not just HSBC but a host of other dubious institutions, this is the one industry which requires the maximum of oversight and regulation.
"I think they were a tax avoidance and tax evasion service. I think that's what they were offering."
….former British tax inspector.
"Bankers should encourage their clients to comply with the law, not advise them how to break it."
….US attorney Paul Fishman.
💬
We publish a daily dose of decentralization here every day (UTC+8), for additional daily updates follow us on Mastodon, Twitter, Telegram or Element(Matrix). Please like & share all our output. We rely on User-Generated Content so why not write for us and since we try to avoid ads and sponsorship, why not donate to help us continue our work - all major cryptos accepted. You can contact us at decentralize.today and at blog@decentralize.today