By @AnilSaidSo
Innovation is what drives societies forward.  People create new ways of doing things. This alters incentives and shifts behaviours. Creative destruction ensues and opportunity creates new players, rules & systems.  Restrict innovation and a jurisdiction will fall behind.
There are three key markers of a disruptive innovation: 1. Born from a catalyst 2. Perceived as a toy/novelty 3. FUD from incumbents/concerned citizens    Let's look at how Bitcoin has tracked these over time.
Satoshi's message in the genesis block points us to the GFC and subsequent bailout of financial institutions.   The architects of the crisis would be protected from the full consequences of their actions.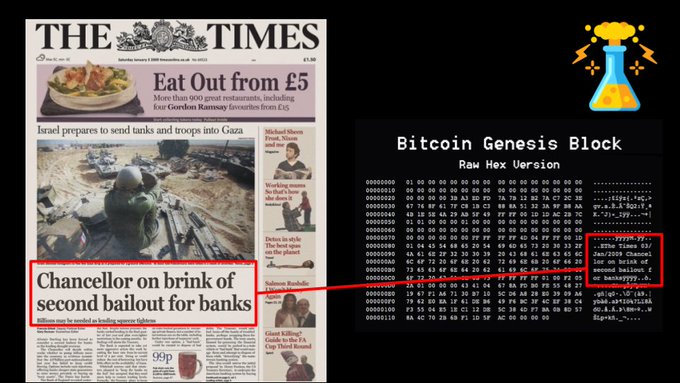 Born out of the Global Financial Crisis, Bitcoin challenges the current system of central banking, accelerated by every financial crisis since.  Genesis Block: "The Times 03/Jan/2009 Chancellor on brink of second bailout for banks". - Satoshi Nakamoto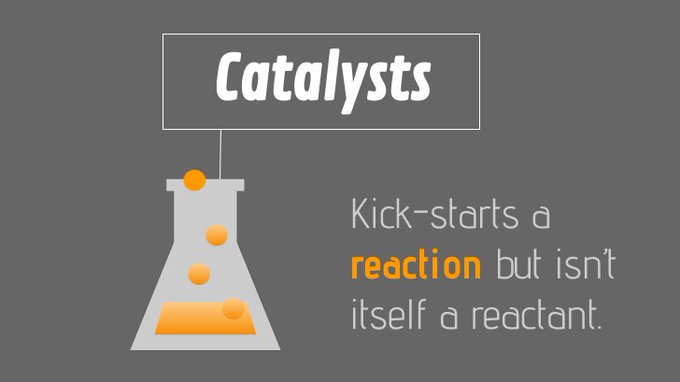 Everything you consider essential today initially seemed like a novelty:  Automobiles- slow, clunky death traps that get bogged in the mud  Cell Phones- prohibitively expensive giant walkie-talkies with poor coverage  Bitcoin i̵s̵ was no exception.
Opposition to new innovation largely comes from those with the most to lose- incumbents who are invested in the existing systems or dependent on them for their income.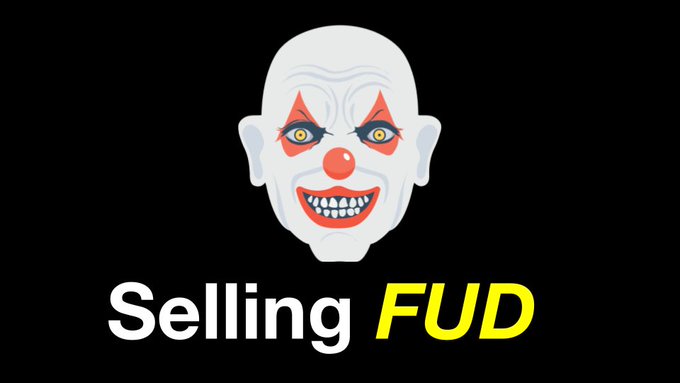 Exhibit A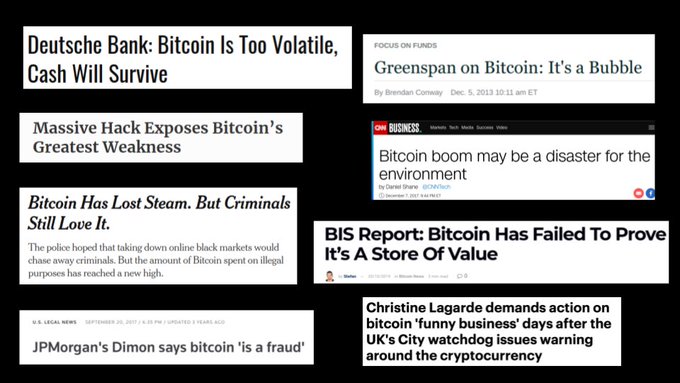 Exhibit B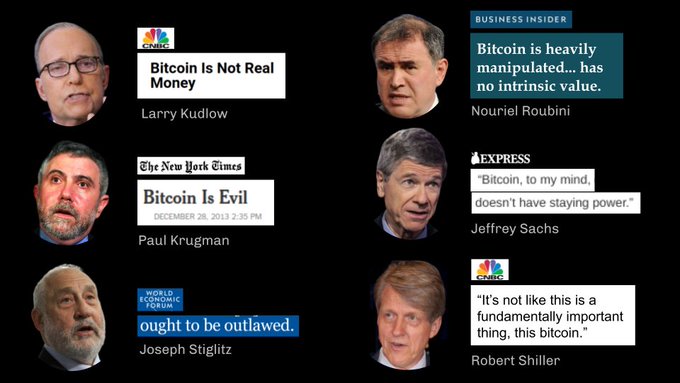 Opposition to new technologies goes back centuries.   The most well-known example is that of the Luddites in the early 1800's.  Worried about being replaced by new mechanized looms, a group of British weavers and textile workers took to destroying the machinery in protest.
Simply put- people are bad judges at how a technology will be used in the future and no-one wants to look dumb in hindsight by being hyperbolic.  h/t @PoorlyAgedStuff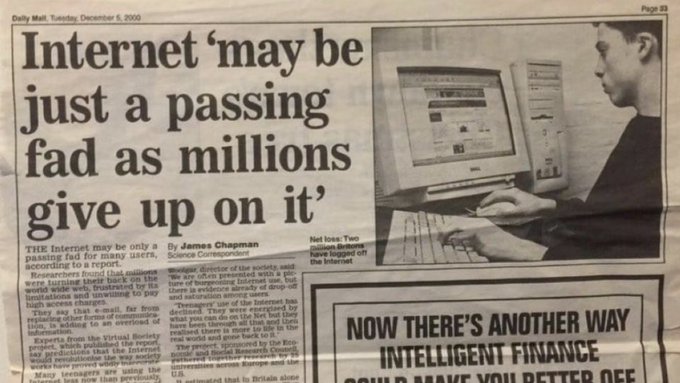 Here's a helpful tool for understanding how people think about new technologies. It's known as Amara's Law.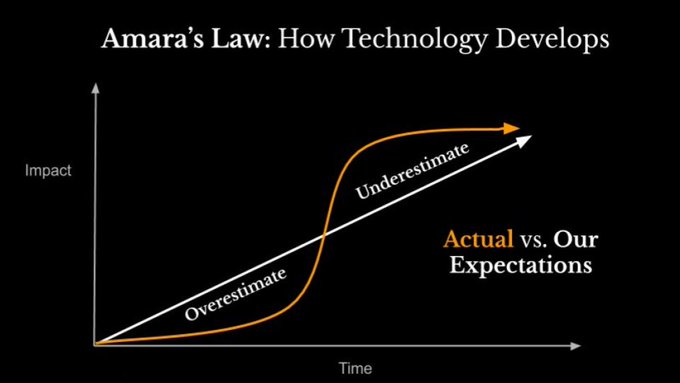 Innovation is an iterative process. It's the result of lots of tinkering, trial & error, and building on existing ideas/methods.  Bitcoin was 40 years in the making.  h/t @danheld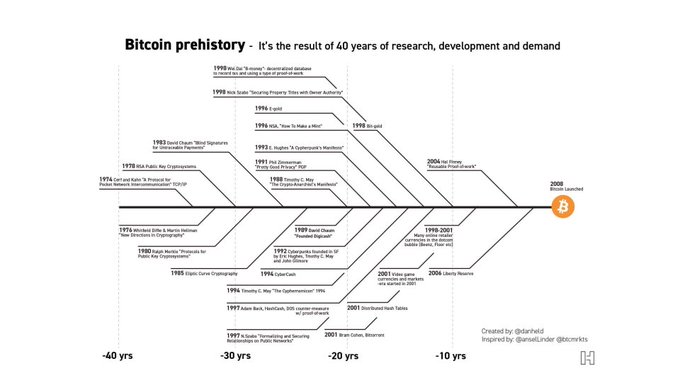 "The genius of Bitcoin,.., is not in creating any new abstruse mathematics or cryptographic breakthrough, but in putting together decades-old pieces in a semi-novel but extremely unpopular way."  -@gwern (Bitcoin Is Worse Is Better)Show this thread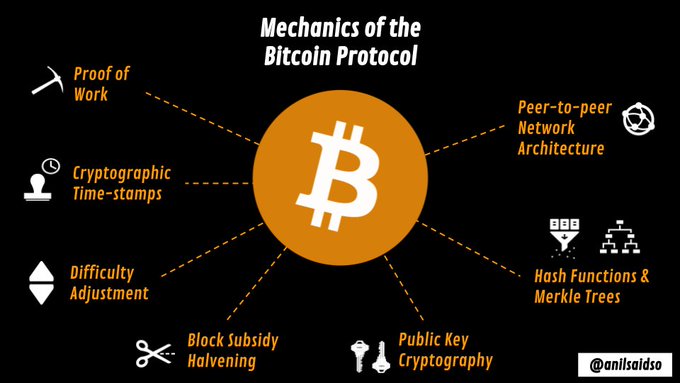 So what exactly is innovative about Bitcoin?  "the invention of Bitcoin represents the discovery of absolute scarcity, or absolute irreproducibility, which occurred due to a particular sequence of idiosyncratic events that cannot be reproduced." -@breedlove22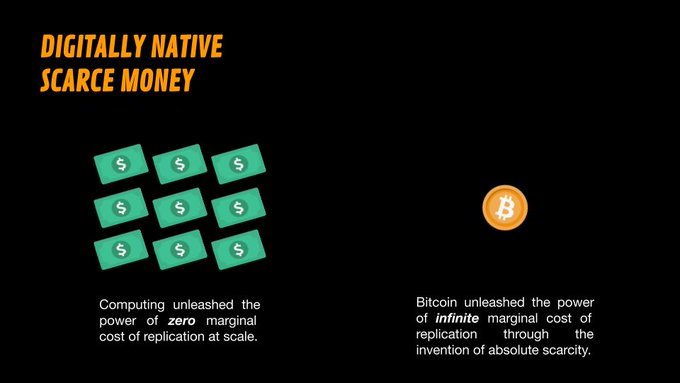 This takes us to a new paradigm. We now have a digitally-native money that is global, permissionless and operates 24/7.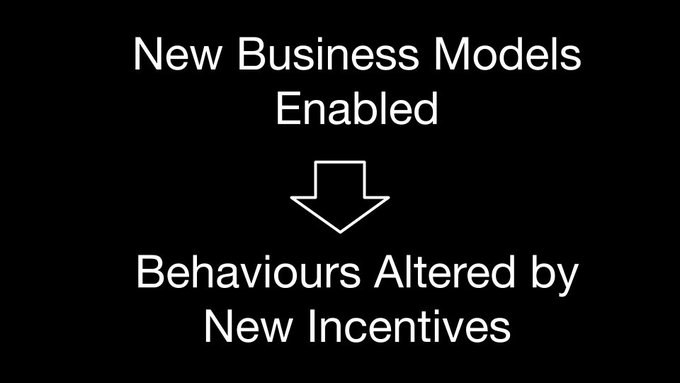 Technology often changes where business value is derived from.. Digital delivery changed the rules. Information could travel much further and faster, and, as a result, it reduced the value of traditional distribution power." @jeffbooth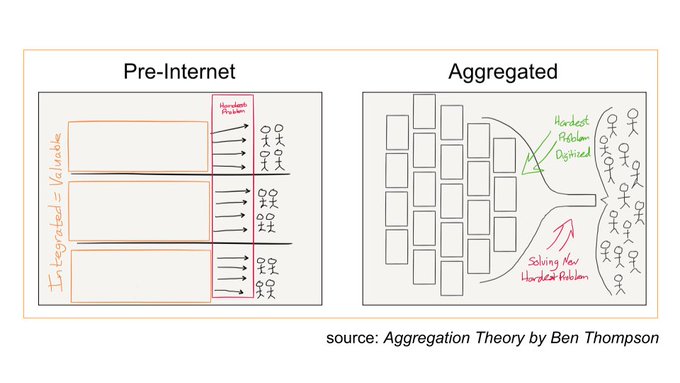 Bitcoin also alters the balance of power in the social contract between individuals and jurisdictions, increasing the leverage of the individual in the negotiation.  Capital and talent will now go to where it's treated best, inciting jurisdictional competition.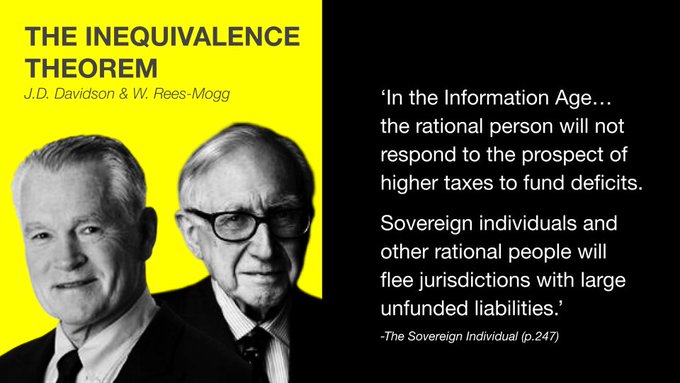 We should expect this trend to play out faster than previous shifts of such magnitude.  "In order to think about the future correctly, you need to imagine things moving at a much faster rate than they're moving now."  @waitbutwhy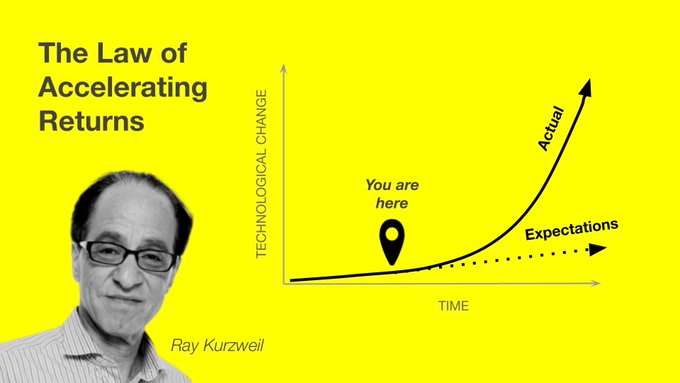 In modern human history, there here have been three major shifts in how we organize society: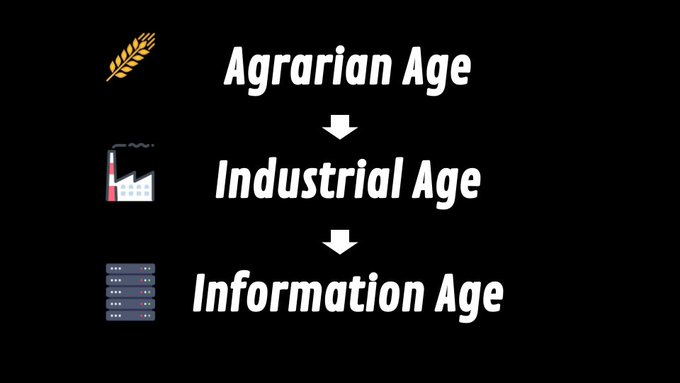 Each transition has been the result of innovations that fundamentally shifted our behaviour (en masse) by offering new efficiencies and incentives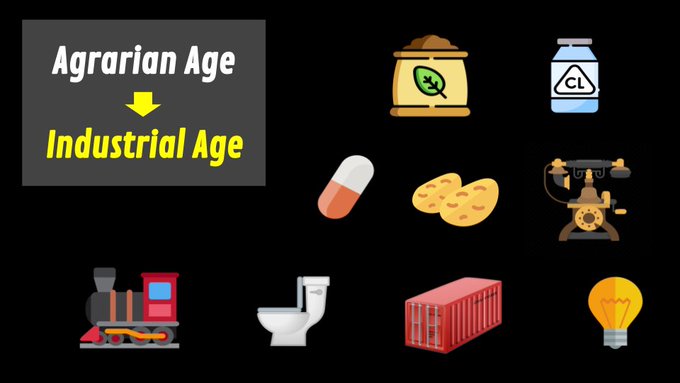 The current transition that's underway- from the Industrial Age into the Information Age- is being ushered in as a result of its own set of remarkable innovations.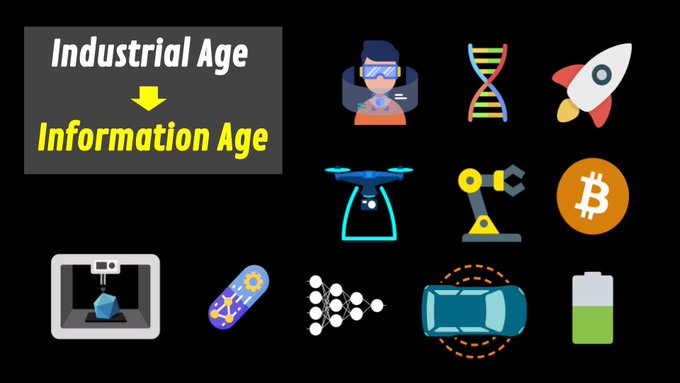 Digital vs Digitally Native:  Fiat is a hangover from the industrial age translated into digital form, with all the same bugs and restrictions.  Bitcoin is purpose-built money for the digital age: upgradable, open-source and frictionless.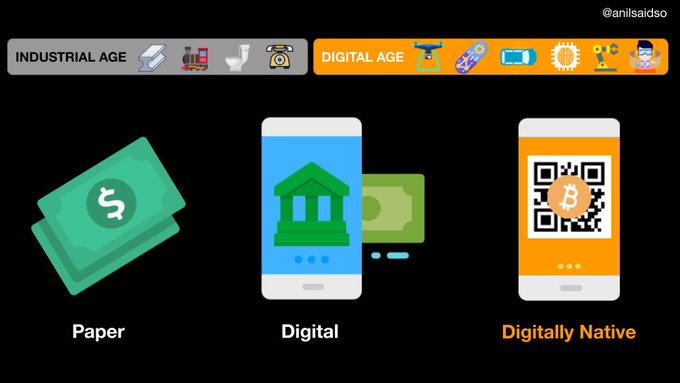 But as mentioned earlier, the speed of change/rate of adoption is exponentially faster when the majority of the world is connected by a 'network of networks'- the internet.Quote Tweet

In terms of adoption, Bitcoin has roughly the same users as the Internet had in 1997.  But Bitcoin's growing faster. Next 4 years on current path will bring Bitcoin users to 1b people, that's the equivalent of 2005 for the Internet. -@willywoo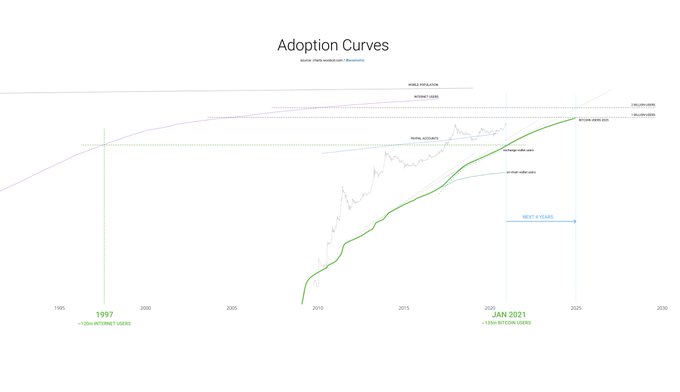 About the author
Anil is an independent bitcoin educator based in Canada. He holds an MBA, CBP and was part of MIT's inaugural FinTech certificate cohort. He's guest-lectured at Business schools and launched the first Bitcoin-specific university scholarship in Canada. His focus is on simplifying concepts through visuals and storytelling to make bitcoin easier to comprehend.
You can follow him on Twitter @anilsaidso
You can pre-order his book representing approximately 3,000 hours of research, teaching, writing and design in an effort to best communicate Bitcoin as a concept.