By @AnilSaidSo
Selection no 10 from @AnilSaidSo's Bitcoin primer collection
This list only seems to be getting longer..  Paul Tudor Jones manages $7bn+ in assets as the CEO of Tudor Investment Corp, founded in 1980.   He has referred to Bitcoin as a 'store of value' and is known  for his investment philosophy of 'Don't be a hero. Don't have an ego'.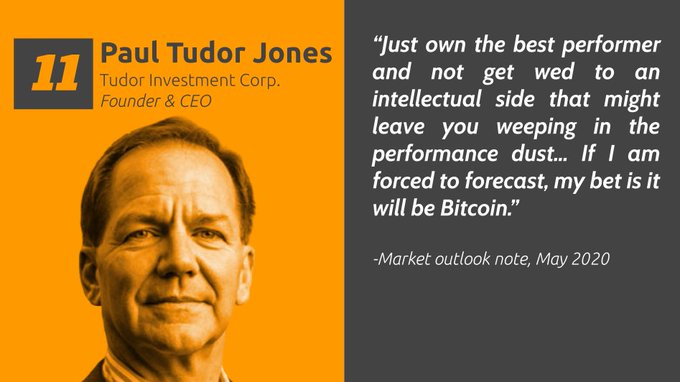 Having spent 10 years as CEO of Google, and six years as Exec. Chairman (Google/Alphabet), Eric Schmidt is a fair judge of what constitutes 'remarkable'. He had this to say back in 2014, praising bitcoin's architecture.
Formerly of AT&T, Priceline and Virgin Mobile (USA), Dan Schulman has a deep understanding of markets and communications networks.   As CEO of PayPal since 2014, he recently confirmed to @polina_marinova that he personally owns #Bitcoin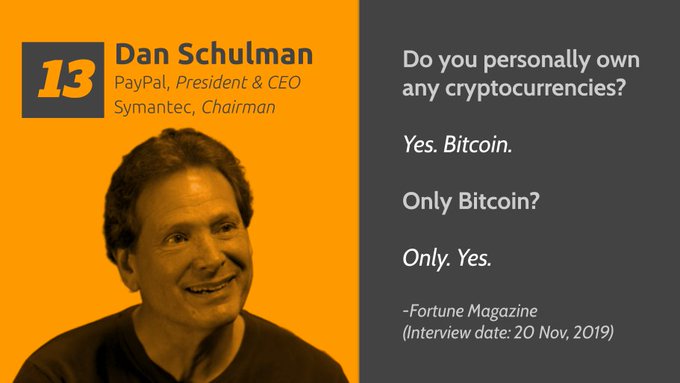 Considered the greatest chess player of all time, Garry Kasparov sees Bitcoin and as 'inevitable'.  'I think it's a natural response of technology to help the public regain the control that has been gradually lost to outside institutions.'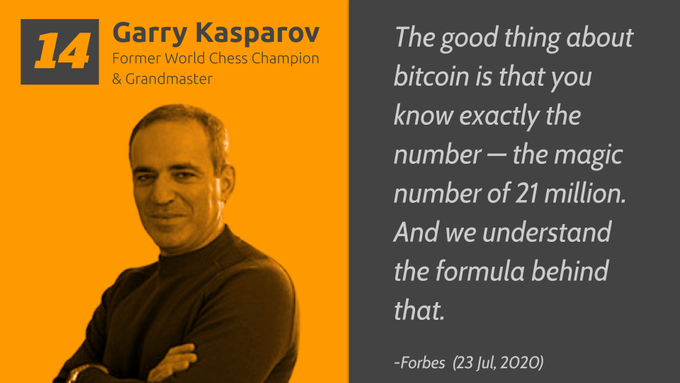 Co-founding MicroStrategy (NASDAQ:MSTR) in 1989, @michael_saylor is leading the charge for adopting Bitcoin as the primary treasury reserve asset over USD. "There's 3,500 publicly traded companies with $5tr in their treasuries and it's all melting.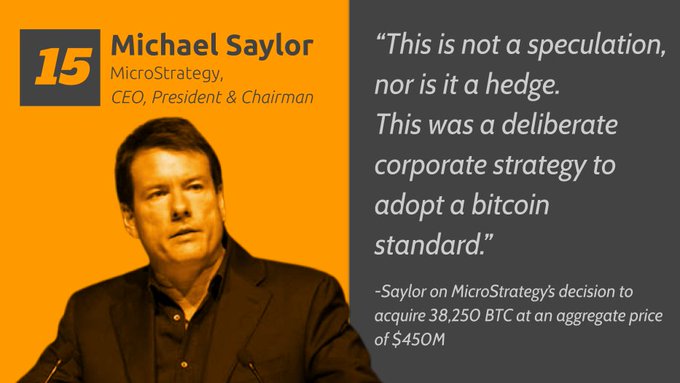 Known for founding Duquesne Capital and managing the Quantum Fund with George Soros, Druck has an estimated personal net worth of $4bn+.  The hedge fund titan has publicly stated that he owns bitcoin and believes that the bet will work out better than gold.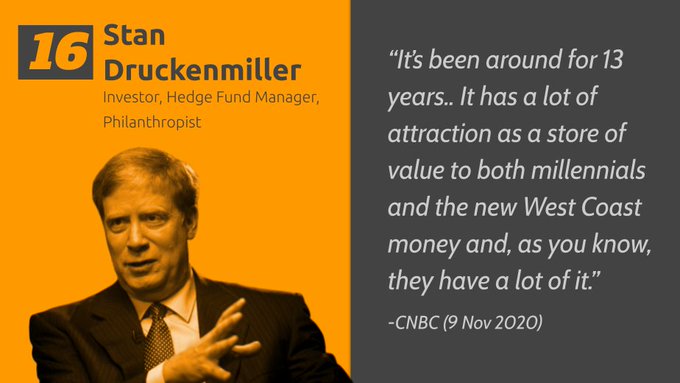 With a net worth estimated at US$13.2bn, Pliego is listed as the 3rd richest person in Mexico (110th in the world).   He recently recommended The Bitcoin Standard to his 800K followers and views Bitcoin as a tool to protect purchasing power.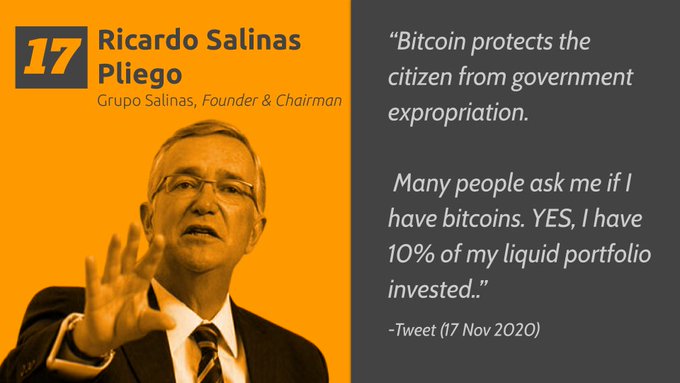 Cathie D. Wood was the first CEO to publicly add bitcoin (via $GBTC) into one of ARK's ETFs in 2015.   She believes that if broad institutional adoption occurs (with a 5% allocation to bitcoin) a price of $400-$500K is feasible.  ARK Invest currently has $17B in AUM.
Formerly a professor of Harvard and NYU, the Scottish-American historian believes we are currently living through a 'monetary revolution' enabled by the internet.  "..Bitcoin is gradually being adopted not so much as means of payment but as a store of value." @nfergus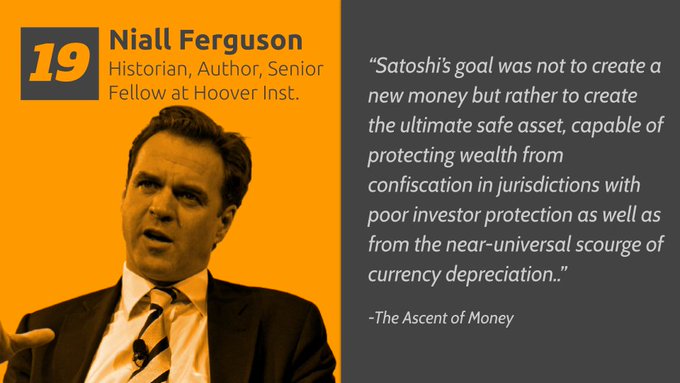 About the author
Anil is an independent bitcoin educator based in Canada. He holds an MBA, CBP and was part of MIT's inaugural FinTech certificate cohort. He's guest-lectured at Business schools and launched the first Bitcoin-specific university scholarship in Canada. His focus is on simplifying concepts through visuals and storytelling to make bitcoin easier to comprehend.
You can follow him on Twitter @anilsaidso
You can pre-order his book representing approximately 3,000 hours of research, teaching, writing and design in an effort to best communicate Bitcoin as a concept.