Last week we covered CMS for your self-hosted website, but sometimes that complex is not what you need! Sometimes you just want a 'Medium' style blog, where you write, self-hosted and no middle man involved.
With luck, you might even find one that connects to the fediverse! Well, if so then I really have you covered today and here is my list of open-source blogging platforms you can also self-host!
Blog - This is a simple self-hosted, lightweight, singe-user PHP blog, where you can create your own Facebook-like feed. Give read access to other people, and you can share rich text with photos, including highlighted code or links. (Source Code)
Blogotext - Free blog-engine written in PHP and using SQLite. This offers you both unmatched simplicity during installation and great performance. (Source Code)
Bludit - Create your own Website or Blog in seconds (Source Code)
Cadmus - An extremely lightweight, flat-file blogging platform powered by Markdown. (Source Code)
Canvas - A Laravel publishing platform to allow you to upgrade your Laravel application and give it the eloquent writing experience it deserves. (Source Code)
Chyrp Lite - An ultra-lightweight blogging engine, written in PHP. (Source Code)
Dante Stories - Self-hosted Medium platform built with Ruby on Rails. (Source Code)
Dotclear - Take control over your blog. (Source Code)
Ghost - The blogging platform you see here on decentralize.today! Used daily and loved by all. Fast, beautiful and easy to use. (Source Code)
Haven - Run your own private website to share what you want with only the people you choose. (Source Code)
Hexo - A fast, simple & powerful blog framework (Source Code)
htmly - HTMLy is an open-source databaseless PHP blogging platform. A flat-file CMS that allows you to create a fast, secure, and powerful website or blog in seconds. (Source Code)
Known - A collaborative social publishing platform. Known allows any number of users to post to a shared site with blog posts, status updates, photographs, and more. (Source Code)
PluXml - XML-based blog/CMS platform. (Source Code)
Serendipity - A PHP-powered weblog engine which gives the user an easy way to maintain a blog. While the default package is designed for the casual blogger, Serendipity offers an expandable framework with the power for professional applications. (Source Code)
And yes, we promised you the Federated options as well, connect your blog to Mastodon and other awesome fediverse apps.
Plume - Federated blogging engine, based on ActivityPub. Plume works and it's great. However, the devs have less time and do not maintain the project at the moment (Source Code)
Which leads us to the top spot when it comes to starting to write on the fediverse
WriteFreely - Writing software for starting a minimalist, federated blog — or an entire community. (Source Code)
If you want to start writing today and don't have a host ready to DIY, you can start on write.as (which is WriteFreely hosted by an instance).
Even more so, if you'd like to write on decentralize today they've got you covered, and not just that, they promote your work through their sizeable social media network.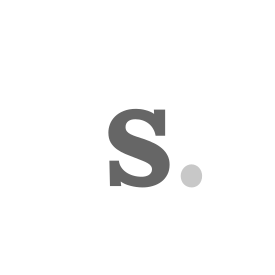 Stay safe and carry on writing!
💬
We publish a daily dose of decentralization here every day (UTC+8), for additional daily updates follow us on Mastodon, Twitter, Telegram or Element(Matrix). Please like & share all our output. We rely on User-Generated Content so why not write for us and since we try to avoid ads and sponsorship, why not donate to help us continue our work - all major cryptos accepted. You can contact us at decentralize.today and at blog@decentralize.today