Many of today's internet users are on Windows and the rest are on Mac (truish!). And Mac is great, of course, when you also have an iPhone but then you're probably too far down the rabbit hole to get out. Windows, on the other hand, is so so deep that even rabbit couldn't find  it's way out!

We covered both in the first two sections of this  6th chapter of the Privacy Cookbook, yet when it comes privacy neither of the two operating systems would be my personal pick. You can tweak as  much as you want but in the end it will never be a fully trustworthy  open-source setup.
So let's be clear about one thing at this  juncture, there are many Linux distributions out there and as a newbie coming from Windows or MacOS this all can appear overwhelming at first. Not because it is complicated but rather because it is new, different. I have personally helped a lot of people who are not tech  savvy to switch to Linux and frankly, none of them miss the Windows  days.

I will try to recommend some Linux distros for beginners here and in the next section of this chapter we'll cover the more hardcore privacy focused Linux distros. As a journalist, Tails, QubesOS and even OpenBSD come to mind. We will have them covered with individual articles as there is so much more value to be gained than simply installing and heading off!

Today is not about tweaking  Linux but rather which Linux could be the best fit for you. We will have another section for privacy tweaks and setup, which will include DNS, VPN, Firewall, PGP setup etc..

The most common Linux distros are  probably Ubuntu, Mint and Manjaro, these are all easy picks for  starters, but we have a few recommendations not picked on popularity but  rather on privacy and ease of use for a newbie.
ElementaryOS
I personally recommend ElementaryOS as the first pick for people who are coming from Windows or MacOS.
Elementary OS features the Pantheon desktop environment, which looks very similar to MacOS. So for Mac users switching over to this is an  easy  pick. Elementary is based on Ubuntu. The OS is not just beautiful but you have also almost no pre-installed bloatware! Elementary still has  all you need 'out of the box' from Office to browser to email, you name  it. An AppCenter is pre-installed and is easy to navigate and smartly categorized.
You will find all you need  in the AppCenter and in the same place you'll get any software updates. If you're a newcomer to Linux, I recommend  Elementary OS.
The fast, open, and privacy-respecting replacement for Windows and macOS
elementary.io
Linux Mint Mate

Another great option as a convert is Linux Mint  Mate.
Linux Mint Mate also runs on older hardware. So if you have an older laptop laying around, and you know it's too slow for Windows 10, and/or you want your older machine to fly and be more private than your usual machine, then Mint is a great choice.

Even though Linux Mint is very light and runs on older machines it's still polished and good looking.

The desktop environment is simple to use and as an older Windows user you would feel at home, very quickly. This OS is also based on Ubuntu and has a great and fully loaded AppCenter.
The purpose of Linux Mint is to produce a modern, elegant and  comfortable operating system which is both powerful and easy to use.    
linuxmint.com
Manjaro Linux
Manjaro Linux is based on Arch Linux and is not as easy to switch to as the last two recommendations would be.
This time it's not Ubuntu but Arch Linux based and that is usually for experts and the more advanced Linux users. Yet Manjaro has an extremely easy and newbie friendly installation setup  and has 'out of the box' features you will need (unlike other Arch distros). Additionally, it has an amazing community so support!is always near.
Manjaro also has an AppCenter but it's not based on Ubunto but has its own software center, which is well maintained and easy to use.
You can also access the Arch User Repository, but 'Manjaro for beginners' is the better option, as it is not pushing the newest but the most stable releases out to it's users.

Manjaro Linux comes in XFCE, KDE, Gnome & Cinnamon which will be your personal choice when it comes to the look and feel. Check it out and chose your favorite environment.
Manjaro is a professionally made Linux based operating system that is a suitable replacement for Windows or MacOS. Multiple Desktop Environments are available through our Official and Community editions. We also work with manufacturers to design dedicated hardware. Visit the shop for more information.
Manjaro
These would be the three most obvious picks when it comes to beginners. We have in the next section of this chapter the distros of choice for more advanced, security and privacy focused setups. But bear in mind that this is not just an 'install, run and enjoy' guide. That said, the three distros today are easy to use and self explanatory after the setup.
I personally recommend switching to Linux and not alongside Windows, but if you want to install it alongside Windows here is a handy guide. it's for Ubuntu, but works the same way with Elementary or any of your chosen OSs.
Each of the recommended Linux versions has a guide on how to install the OS on your laptop or desktop.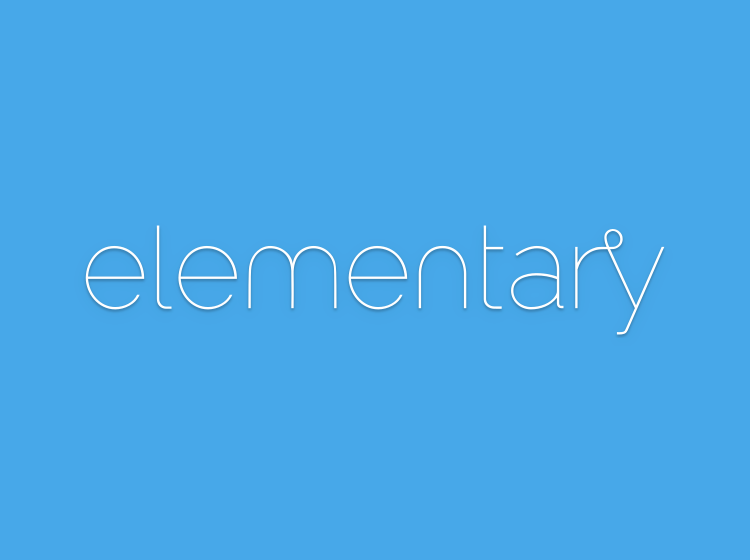 We will also have a guide hardening up your Ubuntu/Debian, Arch, QubesOS  or OpenBSD based setups. Circle on back as this is just the beginning!
💬
We publish a daily dose of decentralization here every day (UTC+8), for additional daily updates follow us on Mastodon, Twitter, Telegram or Element(Matrix). Please like & share all our output. We rely on User-Generated Content so why not write for us and since we try to avoid ads and sponsorship, why not donate to help us continue our work - all major cryptos accepted. You can contact us at decentralize.today and at blog@decentralize.today