The new normal around the world is working from home. Lockdown time. As sad as that may be at this stage, you can still be aiming to make the most out of it.
Connecting with loved ones, working from home, whatever, I wouldn't be the Privacy Advocate and this wouldn't be the Privacy Cookbook if I just came out and said just stay connected by using Facebook messenger or Slack. So let's go into it!
Slack
Email is still king, but Slack is easier...
oh wait I am not writing for everybody else, but actually care about you! So forget about Slack! There are much better options!
Mattermost is one such tool!
Mattermost is a flexible, open source messaging platform that enables secure team collaboration, it's fast and, if self hosted, free!
When you use Slack they know your IP address, everything you type, everyone you connect with, they basically know more about you than your mother. A kinda Google setup!
When you set up with Mattermost, you can take their enterprise edition and they handle everything for you, encrypted and private, or host it yourself!
Communicate seamlessly, conversations organised by teams and channels, fully searchable message history, 1-on-1 and group messaging, voice, video and screen sharing, file, image and link sharing, emojis,  rich Markdown formatting and multi-lingual support are all standard.
For layout and operation go with customized desktop, email, and mobile, all with notifications, a do not disturb mode, favorite channels and keyword mention alerts.
Mattermost has pretty much every tool Slack has and frankly, it also looks more impressive and is easier to manage.
If you are interested in hosting it yourself, you can do this with just one click on:
DigitalOcean: https://marketplace.digitalocean.com/apps/mattermost
Matrix/Riot
Matrix/Riot is another great tool when it comes to communication and team management.
Open source throughout and with E2EE for 1:1 and group conversations if you want and that must be initiated by the user. This can be done very simply by clicking on the toggle switch accessed by clicking the room or user name in the chat (→ Security & Privacy → Encrypted).
You can have chats, calls and even group calls with Riot and, as stated, everything is 100% open source and fully encrypted, if so needed. It might not look as sexy as Slack and probably has a few less features but it does the job!
Send, receive and view files in all conversation scenarios, drag-and-drop for quick sharing and browse archives or search for files easily in the file panel.
Matrix can be used totally for free using any of the many servers they offer, or you can host it yourself. Check out the website for more information.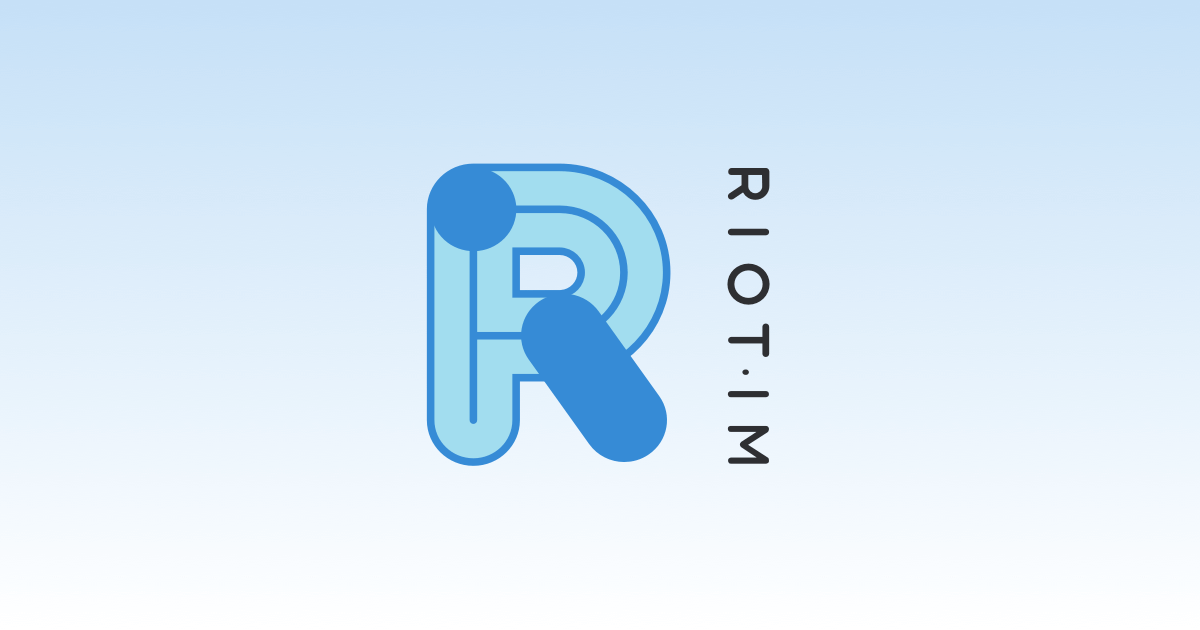 We also covered Riot in our Messenger write-up last year.
Both Mattermost and Matrix have file sharing included, but if that's something you look for as a standalone feature, for example sharing it with people who are not in your team or who aren't part of your setups you can do this with the following tools.
Firefox Send

Firefox Send uses E2EE to keep your data secure from the instant you send/share to the moment it is opened. It offers security settings that you control. You choose when your file link expires, the number of downloads and if you add password protection.
NB: Firefox Send retains a log of your IP address for 90 days!
OnionShare

OnionShare is an open source tool that allows you to share files of any size, securely and anonymously. It accesses a web server as a Tor onion service with a totally unique URL that you share with the desired recipients of the files you wish to send.
Magic Wormhole

Magic Wormhole is a bundle package that contains a library and a command-line tool called 'wormhole' that allows you to move arbitrary-sized files, directories or short pieces of text from one computer to another. Their motto, rather unimaginatively, is: "Get things from one computer to another, safely."
Found out more here:
https://magic-wormhole.readthedocs.io/
Another great tool and possibly one of the best, when it comes to starting up your business from home or just setting up your entire home office is Nextcloud.
In fact, it's so good and so complex that I will need an entire section of this special lock.down chapter of the Privacy Cookbook to cover it! Coming soon...stay safe!
💬
We publish a daily dose of decentralization here every day (UTC+8), for additional daily updates follow us on Mastodon, Twitter, Telegram or Element(Matrix). Please like & share all our output. We rely on User-Generated Content so why not write for us and since we try to avoid ads and sponsorship, why not donate to help us continue our work - all major cryptos accepted. You can contact us at decentralize.today and at blog@decentralize.today