Before we continue next week with "The one with the Pi — Kodi your Netflix, TV and Mediathek wonder!" We need to sneak in two features: a Google Translate replacement and a tool to help (you and/or ) your kid(s) write better.
Yes, this is a bit of a mixed bag entry but one that your kids can use as a tool for (online) schooling without having the data collections agencies or the Departments of Truth lurking behind it. No Google, Facebook or Microsoft involved.
I've recommended DeepL in the past, however, I never found the time to give it an individual spot in the Privacy Cookbook. DeepL can translate between Chinese - Mandarin (simplified), Dutch, English (US), English (UK), French, German, Italian, Japanese, Polish, Portuguese, Portuguese (Brazilian), Russian and Spanish. It can also translate entire documents and has API and a pro version. DeepL is in my tests better and more accurate than Google Translate, Bing and the like. Overall if you want something accurate and not 'Google'd' then DeepL is a great product. It will let you and yours translate without any data being collected.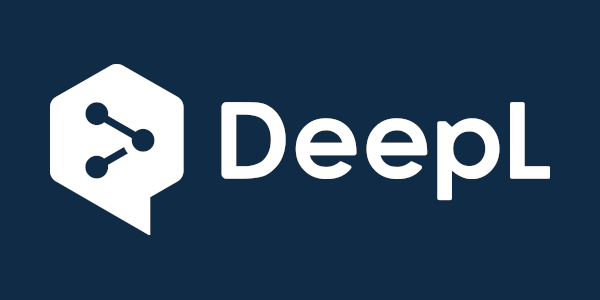 However, there is a fascinating new kid on the block!
LibreTranslate is fully open-source and you can host it yourself. No middle man and no-one can see what you translate. LibreTranslate can handle, at this time, between Arabic, Chinese, Spanish, Russian, Portuguese, French, English and German. This is not yet on a par with DeepL and the translation level is not yet as advanced but it's a great start. (If you think about it, this could even be in our DYI section so I'm getting really interconnected here today.)
LibreTranslate is based on Argos Translate which is an Open-Source Project based on Qt5 and which works on desktops. However, with LibreTranslate you can use the translation in your browser, just as you would with DeepL or, hell mend you, if you were ever to use Google Translate.
I assume your kids need to write a lot, and most spellcheckers are loaded and exchange data with the motherships, by which I mean the Googles and Microsofts of the world (in case you didn't realise who I meant!) So if you require a spellchecker and grammar tool, why not use an open-source one?
Open-source is great start, right?  This one works without you having to sign up, if you do open an account you can also add your personal dictionary, checking your text on a page is free, you can get a quality scoring on your text and get access to more suggestions with the "picky mode".
There are add-ons for Chromium-based browsers, Firefox, Opera and Edge. You can also integrate languagetool with Google Docs (I hope you don't need to use that), Microsoft Word (goes without saying, see comment above on Google Docs) and with OpenOffice and LibreOffice.
These two tools should be the office programs you and your kids should use, open-source, no data collection and everything remains as your property. Yes, there was a message in that, Google Docs and Microsoft Office have access to and own your content, it's worth reading the Terms & Conditions on both products and then comparing them with the open-source solutions like OpenOffice and LibreOffice. And don't worry...they are fully compatable with the Word or Microsoft/Google products the teacher is being forced to use.
If you'd like to support the project (as I do) and get a few more goodies, you can upgrade to a professional account. This has:
Enhanced grammar, punctuation and style checking
Up to 40,000 characters per text field
Suggestions to improve style and tone
Detection of incorrect names and titles in e-mails
Detection of incorrect numbers (e.g. IBAN, ISBN, ...)
I do hope you consider getting your kids away from the big companies and trying open-source products. Of course, these are not just for kids, but for their parents etc etc. Great tools for everyone!
Consider using Linux as well, there is no over-riding reason to be stuck with Microsoft. I have kids at school in my own house and believe me when I say I am terrified by the tools they are being advised that they need...Zoom, Facebook Messenger...these can all be used in Linux and be used there more safely!
These tools might not make you a great writer overnight (and I am not claiming I am one) but it will improve your writing style and that's a good start.
And if you do feel writing, remember that decentralize.today now has a federated way to submit articles via Write.as and Submit.as