Just a quick catch up on recent projects or news updates
GrapheneOS
We have multiple ways to take part in/be part of the @GrapheneOS Community, via our portals:
Twitter: https://twitter.com/i/communities/1530455827949273094
Forum: https://discuss.grapheneos.org
[Matrix] https://matrix.to/#/#community:grapheneos.org
TRUTH SOCIAL
PARTICL

---
Particl Desktop 🖥
We've finally completed most of the back-end work required to separate Particl Core and Desktop. We'd like to implement a couple of extra minor items, such as logging outputs from the front end to the Particl Desktop log file, but we will prioritize other more pressing deliverables first. In any case, we expect it to be pretty simple and straightforward to implement when needed.
For now, we're in the process of re-evaluating some changes on the front end to integrate these new changes neatly in a user-friendly way. Although that is not expected to be a challenging task, it is relatively tedious as we now need to remove a wide variety of long-standing implementations to the GUI that we've carried for several desktop versions. That means updating everything that depends on those changes and then potentially updating any code that depends on that functionality, and so on.
So, generally speaking, everything is continuing along and seeing steady progress. We have reached a new milestone in the development process of Particl Desktop 3.3, and the remaining body of work mainly relates to the front end. The biggest challenges are now safely behind us!
Particl Core 🔗
Core Codebase Maintenance 🛠️
As usual, we've been keeping up with upstream updates as part of our ever-ongoing effort to maintain Particl Core up-to-date with Bitcoin's latest version. You can always keep track of those changes by following this link.
Particl Core 24.0 🚧
We have split Particl Core into a new branch in preparation for the release of Particl Core 24.0. At this point, we are keeping on track with the Bitcoin updates and are waiting for Bitcoin's release of Bitcoin 24.0 and its subsequent testing before releasing it on our end.
Once Particl Core 24.0 is out on mainnet, we expect to diverge our primary core-related focus into furthering the research and development for the long-awaited SMSG 2.0 P2P network.
BasicSwap 📈
As has been the case for the past few weeks, we've been wrapping up the GUI for BasicSwap. And although the final pieces have taken slightly longer than expected to complete, we are an inch away from the finalization of the user interface and, at the same time, the beginning of the open beta.
Major Particl Academy Update 📚️
With the release of BasicSwap in mind, we've been overhauling the Particl Academy to make place for documentation on the DEX. We've also refreshed its content and reorganized the information it contains.
All these changes make up for a relatively significant update, and we're happy to release the academy's new version next week!
Following its release, we'll move on to refresh and improve several platforms and communications channels. These are as follows:
Standalone BasicSwap website
Refresh to Particl.io
Release of Particl's new all-in-one whitepaper
These updates will ensure that it remains as easy as possible to learn more about BasicSwap and the Particl ecosystem within the context of the newly-announced modular and open approach. It also intends to embolden our mission and amplify the message we want to bring to the world.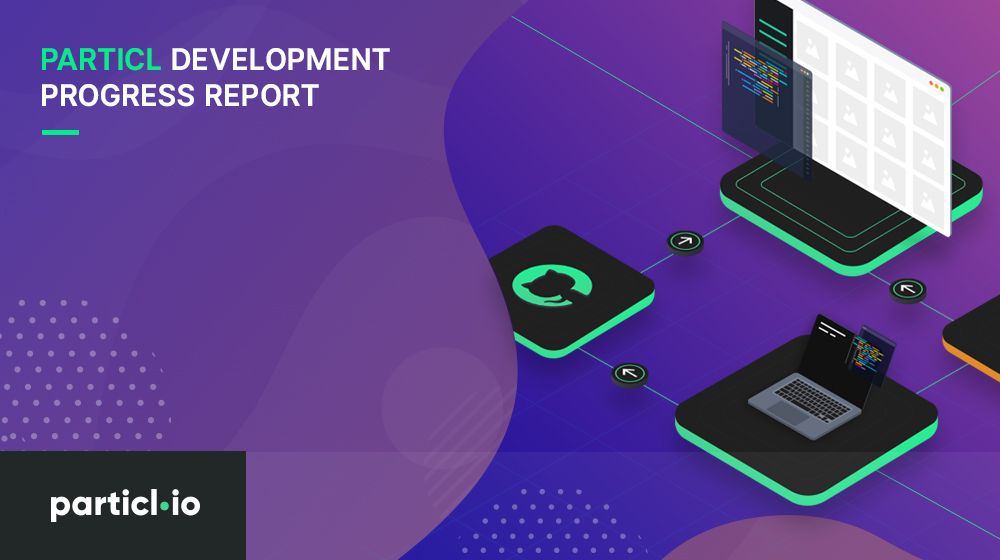 ---
💡
We publish daily doses of decentralization every day and boost out on
Mastodon
,
Twitter
,
Telegram
, Tribel and
Element
(Matrix). Please like & share our output. We rely on you for content, so why not
write
for us. We welcome sponsorship and
donations
to help us continue our work - all major cryptos accepted or buy us a coffee. Contact us at blog@decentralize.today - many thanks for all donations received, much appreciated.