For starters, Bitcoin tops are marked by increasingly parabolic price action until a blowoff top occurs and demand steps back. We are not seeing that. There is a massive base of capital (on-chain volume) building at these levels. Cycle tops have very minimal distribution.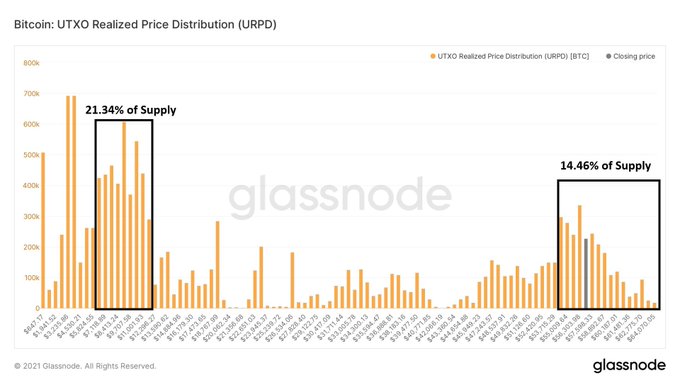 Tops are also marked by spikes in Dormancy (old coins being sold into strength) The opposite is occurring. Dormancy has been going down since February, meaning old holders are waiting for higher prices to unload their bags.

Next up let's look at Illiquid supply, imo this is more important than coins moving off exchanges. Coins are consistently moving to clusters of addresses that are statistically very unlikely to sell. This phenomenon is showing no sign of stopping.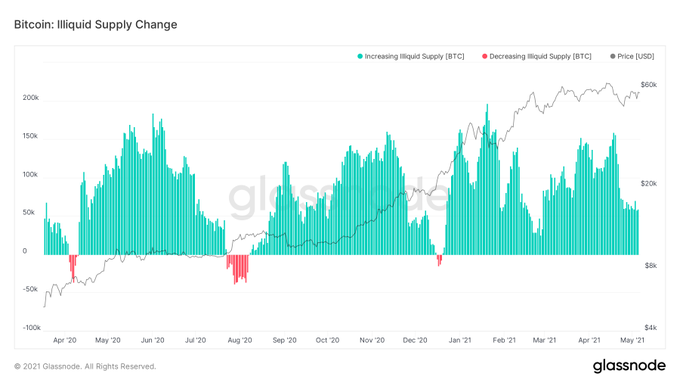 Next up, MVRV Z-Score. This takes a ratio of market cap to realized cap (capitalization based on the price when coins were last moved) and adjusts it for volatility. This metric gives distinct cycle peaks, we are seeing the opposite of a top, a downtrend.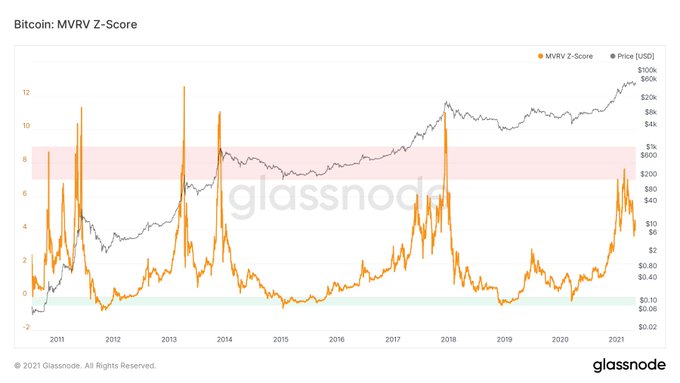 Just a few more, bear with me... Now we have Reserve Risk. This measures the confidence of HODLers and is calculated as Price / HODL Bank. When price is high and confidence is low, RR goes up. (vice versa) This metric is also far from overheated.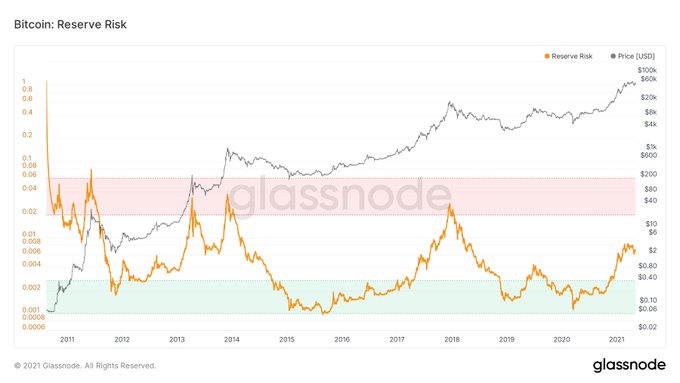 More food for thought: Each cycle has 3 distinctive peaks of supply being held by short-term market participants. We are still cooling off after just the first peak of the cycle.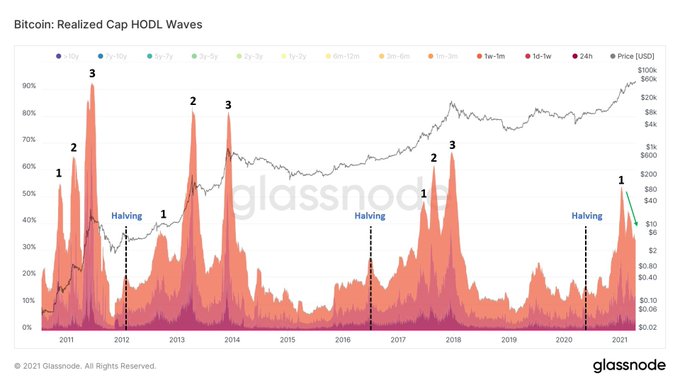 ...I'm sure you're wondering, "So ok Will, this all sounds great, but who is selling???" The answer is newer, inexperienced market participants. The average age of coins being sold has been steadily trending downward since February.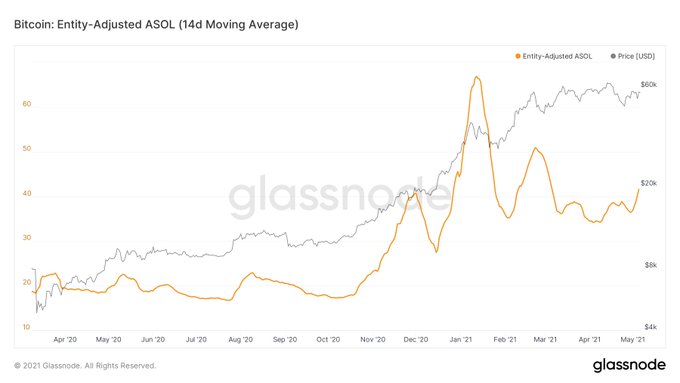 So what does this all mean? Coins are moving from weak hands to strong hands. We are in a massive mid-way consolidation of this cycle. Don't let short-term price action freak you out, this bull run still has a long way to go before becoming overheated. HODL on.

/FIN
About the Author

William Clemente III, Sophomore Finance Major, 19 | Analyzing the #Bitcoin Blockchain.

You can follow him on Twitter or check out more of his work on Substack.