Over the course of the last month or so, decentralize.today has published a number of pieces inspired by and in reaction to what has been going on in the 'real' world with the global spread of Covid-19.
In addition to a number of Daily Dose and other news-related articles, this string of Covid pieces has, as of today, grown to 12 in number and I've published the links for them all at the end of this article.
Some relate to how we should feel, act/react and behave on an EQ/interpersonal level whilst others address how we cope or redefine our work & personal lives in order to adjust to the privations of this lockdown period. I hope these have been helpful.
Today, I want to provide a brief summary on one area of key concern for the privacy minded, the Messenger Dilemma. NB: The annual DT Messenger Service Provider Review is also underway with Telegram receiving the full treatment next Thursday.
Since we started the reviews in 2016, we have seen Signal become a powerhouse in the privacy space with endorsements from Edward Snowden amongst others..
"I use Signal every day."
Edward Snowden
Former NSA contractor and privacy advocate
We have seen Telegram being used by civilian groups in Hong Kong and this backfiring on them as there is no encryption, whatsoever, on group messaging, only on one-on-one chat.
We have seen Threema get popular, especially in German speaking communities.
And of course, we have seen Facebook Messenger and WhatsApp sharing analytics and selling your ad+ data to the highest bidder. Yes, your data, 'safe' in their hands.
We have also seen BBM disappear and iCloud hacked so forget about iMessage and FaceTime.
During this lockdown we have also learned that Zoom has like zero encryption and so basically more issues than Facebook and Windows combined...and that is hard to beat!
We learned there are many who claim and very few who deliver actual privacy.
Signal was always one of the better ones, leaving aside that you need to provide your telephone number as an identifier. However, we are now discovering some disturbing findings:
Plus on Signal you can also only do one-on-one calls! That's it, period, no group calls!
So this is no longer the best option and requires a bit of a rethink whilst acknowledging that Signal is still fighting the good fight!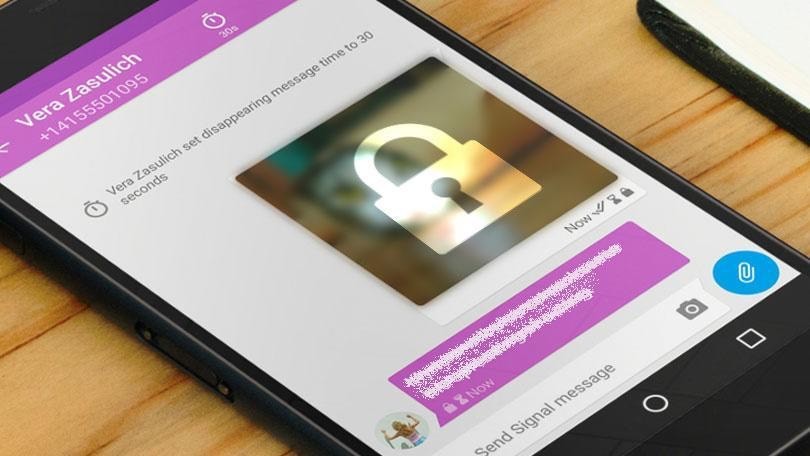 So what is safe and what for? Can I go with one app for all? Well, to be blunt, you really probably can't!
One reason may be your friends and family. Whilst privacy might be a priority for you, it may not be for them where popularity, coverage, reliability and features are of higher importance. So maybe one answer, is to get them on to a privacy app as well, as a first step. At least then you can communicate with them securely.
Of course it is never a good look when having convinced them to switch you then have to go back and explain that it is a) not as safe as you believed or b) that the service is unreliable, as the DT team discovered recently when messages started failing to be delivered despite being shown as sent on the dispatching device.
So...what can you use and what could be the elusive Shangri-la app to which you can get everyone over to?
A slight digression here...Nextcloud is not it and is not for everyone. That said, it can be self hosting. So, you can host it, invite all your friends - but - you won't be sharing pictures or files directly from your phone, unless you upload them onto a separate Nextcloud app and link in to Nnextcloud Talk! Try explaining that to your grandmother or to your not so tech savvy drinking buddy round the corner - online!!! But I do advise you to take a look:
Next, there is Briar, probably the safest and most private solution around and one of the new breed of peer to peer, decentralized offers! It even works without needing the internet.
It was reviewed on decentralize.today and if the guys in Hong Kong had known about it, Briar is possibly the one app they should have used. It's encrypted, it's brilliant! BUT it's android only, no desktop, no iOS so again probably not one for grandma!

iMessage and FaceTime were the ones my family were quick to adopt, mostly because they either have a Mac or an iOS device. And since it's built-in, there isn't too much for them to figure out. However, it won't connect you to anyone on Android or Linux or Windows Desktops (well to be honest I wonder if you should connect to any Windows user in the first place).
Anyway...so this leads us to Threema, which is mostly great except for the fact that it's not 100% open source and has no video call option. As a messenger it works well and for calls, it's clear and works.
Telegram, as I've mentioned, is great, you have your stickers, you have your groups, you can broadcast messages without a chat group having to be behind it...all great on paper. But let me take you through it all in more details next week as part of our 2020 Messenger Service Provider Review.
I'm not going to cover Zoom or Houseparty here as they have been covered extensively in recent writeups, see below. TL;DR don't use either
Which leaves us with the team's app of choice in recent weeks: Riot!
We've always been Matrix fans (and not just the movies) and have used Riot in the past, in fact it was my very own most used tool before they had problems last year with messages not being delivered and ultimately everyone being reset for their own protection. And whilst inconvenient, it was a smart move as no-one lost any encrypted messages, however, a lot of people jumped across to Threema, Signal and others in no time...
So we're back at Riot, this time with a self hosted solution which will make us more flexible. Firstly, we'll probably have no outages on the server as there are way fewer people on it. Our own server means we'll get push notifications which seems to sometimes  be an issue on matrix.org, the main instance on matrix/riot so it should give us a safer and better experience overall.
However, not everyone needs to self host and that is good too, there are many good instances to chose from.
decentralize.today could be one of those as we want to open our doors as well and offer our own instance soon. Until then you can always just join our Riot/matrix group! We want to share information and connect with you better. (hit Riot icon below to find us)
Riot works with end-to-end encrypted if enabled in settings (for each chat). It works great as a peer-to-peer, one-on-one video call as well as on calls. But there is some secret sauce when it comes to video conferencing too. It has built-in widgets, one of which is Jitsi-Meet. This means you can be on Riot, (self hosted or on the free public servers) and connect with your team within the chat as a Jitsi video conference. It's one click away! But there is more to it. You can send a link to the Jitsi-Meet instance and invite non Riot people to join!
Riot is our new No 1 go-to tool and we hope we can use it to connect with you. Join us in our group, get notifications on our latest posts, share news as it happens. Basically, it could become your new micro blog destination,
Watch out also for our planned virtual meet-ups in partnership with blockchain space.
Riot.im and Jitsi are a great match up. Riot.im has apps for desktop, even a browser app and also for mobile, regardless of whether you are on iOS or Android - where you can and should download the f-droid version which does not rely on any Google services.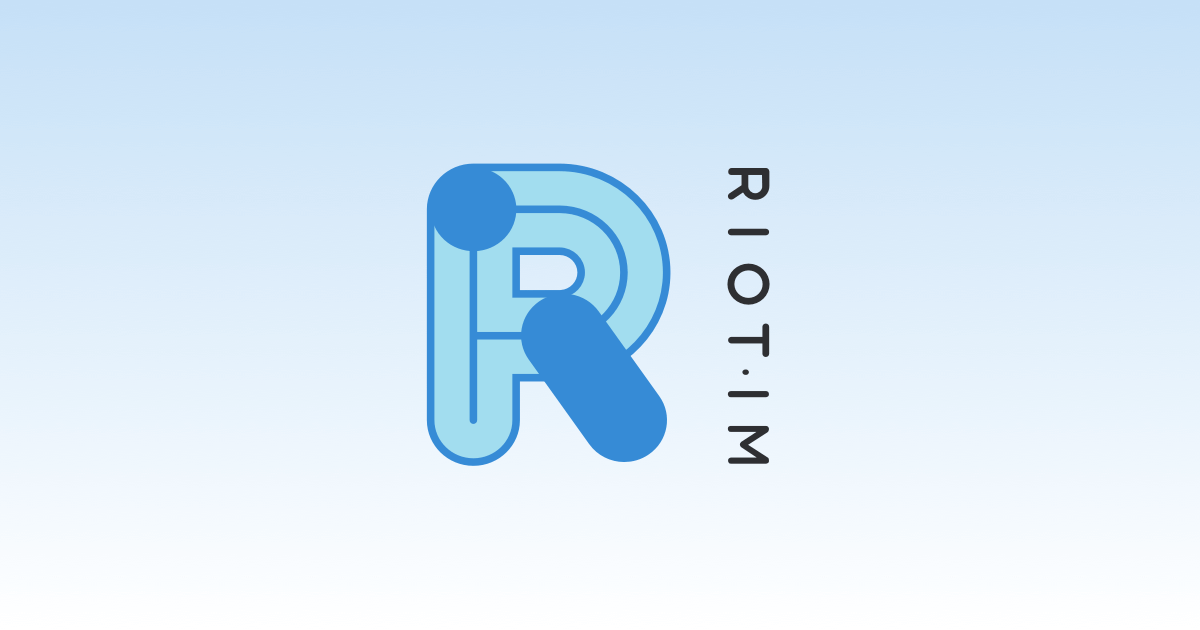 Stay safe, stay secure, in place and online....see you soon, PA
Now here are the links to our recent 'Life during lockdown' articles......not so much a 'Dirty Dozen' as an 'Extreme Enhanced Community Quarantined Eleven'...
No 1
No 2
No 3
No 4
No 5
No 6
No 7
No 8
No 9
No 10
No 11
💬
We publish a daily dose of decentralization here every day (UTC+8), for additional daily updates follow us on Mastodon, Twitter, Telegram or Element(Matrix). Please like & share all our output. We rely on User-Generated Content so why not write for us and since we try to avoid ads and sponsorship, why not donate to help us continue our work - all major cryptos accepted. You can contact us at decentralize.today and at blog@decentralize.today