TWEETSTORM is an occasional feature on decentralize.today where we share threads, mostly from Twitter, that we think deserve a wider audience, some are informative, some educational, some amusing and others yet are controversial...we dig these out for you so you don't have to!

Crypto contagion
A whole lot of funds/companies/products blew up their treasuries with UST yield on Anchor. Billions of $$ of promises - gone. I wouldn't want to have any value in a crypto yield product. I suspect we have some yet to be announced insolvencies here.
Not your keys, not your coins. Get your coins away from counter-parties. ESPECIALLY if you are lending it for a yield. Not a drill. Certain yield offering products were 110% using UST and anchor… and now there have likely been some blow ups.
Say what you want about the delivery of the message, but *toxic* bitcoin maximalists are right about a whole lot of things, in case you weren't aware.
Certainly don't want to spread any false rumors, but Celsius (a company starving for yield) looks to be in the middle of all of this… They also were in on the LUNA bailout (before it fell through). Thread connecting Celsius funds to UST on-chain :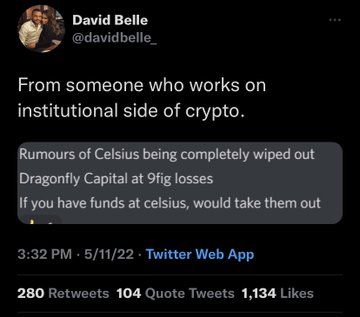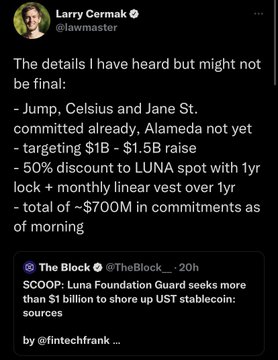 Dirty Bubble Media: @MikeBurgersburg
#CelsiusNetwork sent 99,780 Ether ($275 million) to #Anchor protocol in the last two weeks- *half of it in the last 24 hours.* Is #Celsius so desperate for yield they are turning to the Anchor Ponzi?
In 2021 crypto yield services had the GBTC arbitrage and the massive contango (futures price above spot price) to arbitrage and secure *risk free* yield. That all was gone in late fall, and the largest emergent "yield product" in crypto became… UST on the Anchor product.
Would love to be proven wrong about some of these worries, but I highly doubt we have heard the end of the second & third order effects of this collapse. Not your keys, not your coins.
Celsius has found themselves in the middle of another yield harvesting trade that is turning south. Growing risk of large losses and potential insolvency. Get your coins out of "HODL Mode" and into your own custody. Not a drill.
I am not trying to harm a business nor spark fear, but I feel obligated to use my platform to speak up when there is potential for people to sustain large losses due to risks that they didn't know they were taking.
@DylanLeClair_·Jun 11The yield users receive for keeping assets on the Celsius platform is NOT sufficient enough to compensate for the tail risk of insolvency/collapse. Withdraw! I spread a similar message during the collapse of LUNA and was ridiculed for fear mongering.
#UST Market Cap is larger than that of LUNA (the asset that is burned to synthetically create the pegged stablecoin)
Not trying to spark any fear here, but if you have a large amount of UST, you might want to get out... A digital bank run could be in the works.

Celsius is a massive holder of stETH (Liquid staked ETH using Lido) to earn yield on their ETH waiting on the merge to PoS. However, staked ETH cannot be unstaked, so there are secondary markets to trade stETH<>ETH. The peg is currently breaking.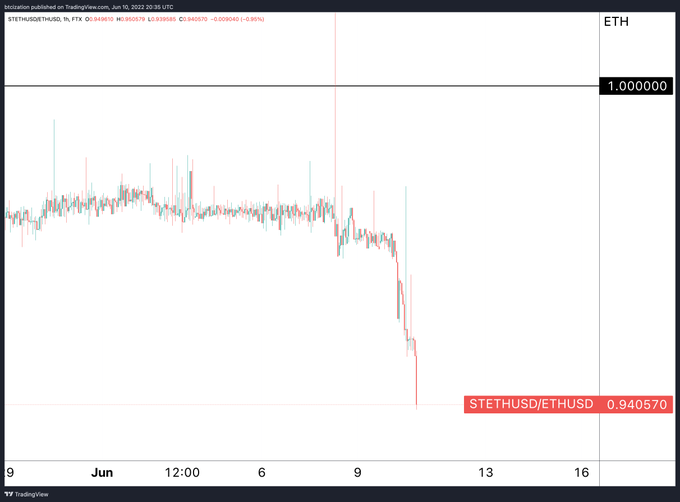 -27% today. This is what a rush for liquidity in an illiquid market looks like. -96% from ATH and going lower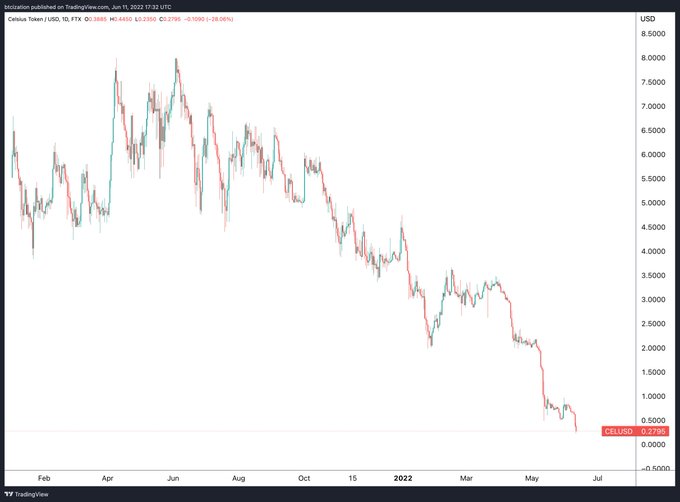 Traders on FTX are paying 2,500% annualized to short $CEL. Driving the spot price into the dirt as Celsius is forced to liquidate to raise funds.Show this thread

If only there were signs…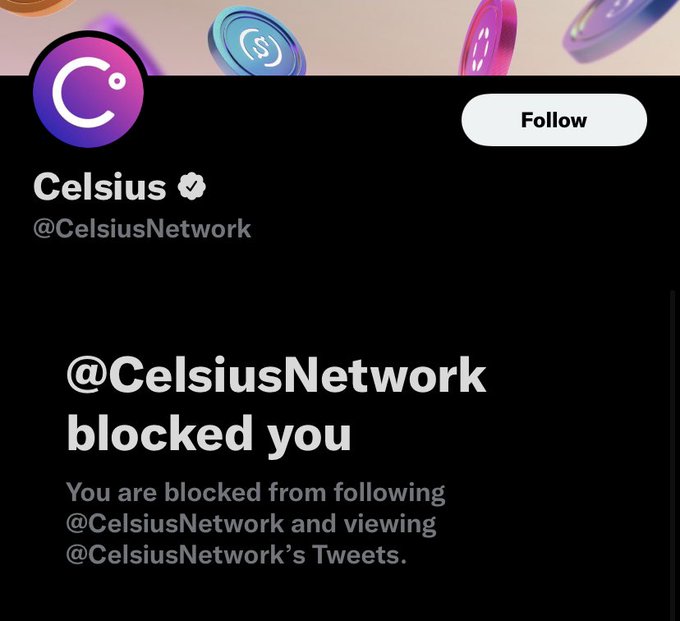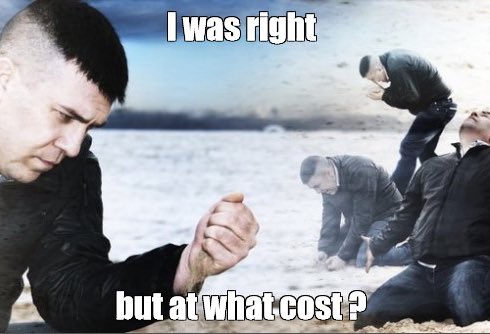 I was called fraudulent for highlighting risks.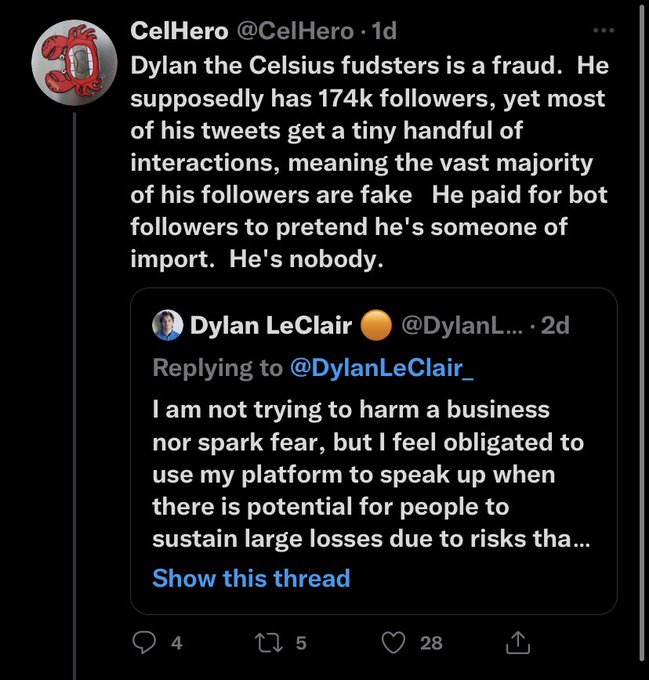 17k wBTC owned by Celsius to be liquidated at 20.27k. Disastrous leverage unwind underway.
DeFiyst@DeFiyst · Liq price now down to just over $20k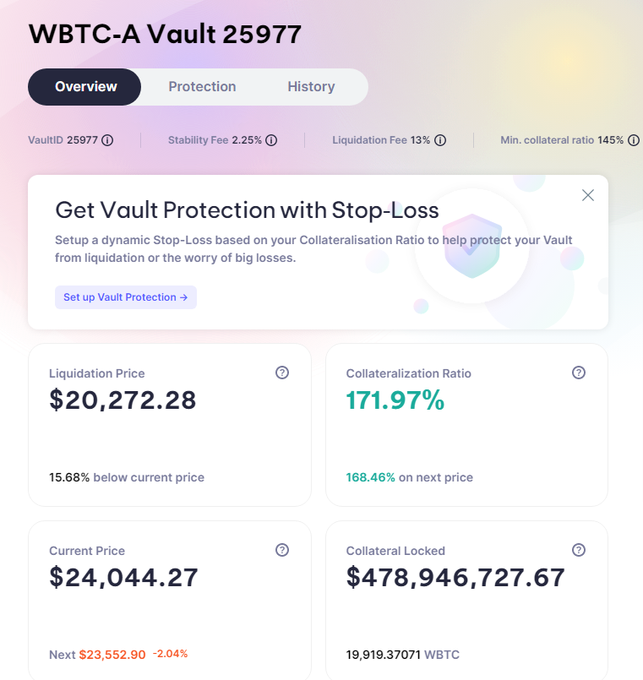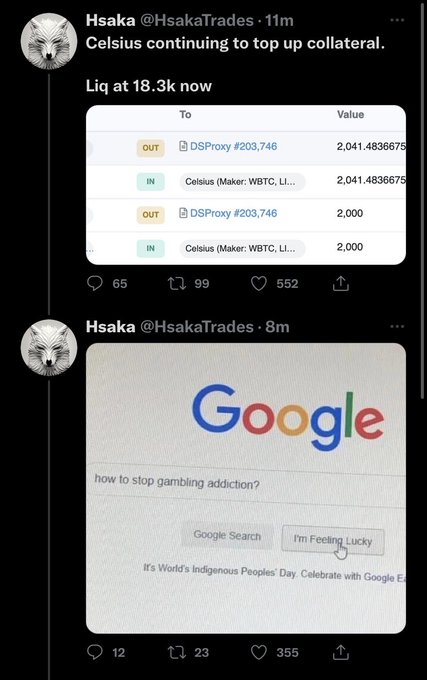 Fresh off the press.
BlockFi. You know the drill.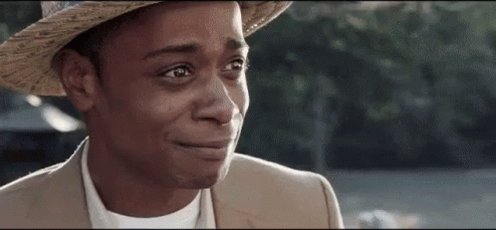 Crypto yield products are not safe. Not yesterday, not today, and not tomorrow.
Anyone know why the firm raised a down round at a $1b valuation after being valued at $3b in 2021? Cold storage is your friend.
Speculation here, but in its quarterly report, Voyager had loaned $320m to a singapore based entity named "counterparty b". One has to wonder whether "counterparty b" was 3AC and if so, how much of a hit Voyager took? $VOYG shares are down 33% over the last two days...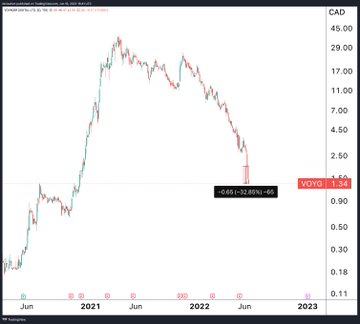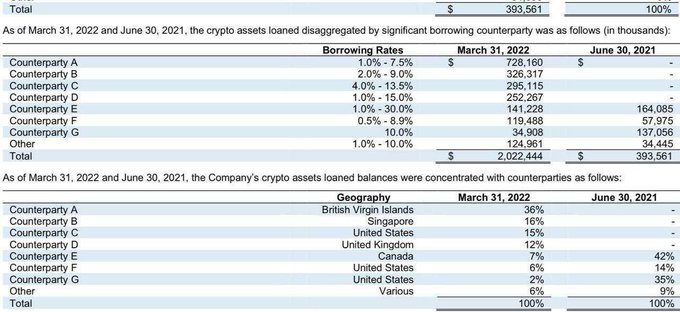 Down goes Babel Finance. Huge Asian crypto lender suspends withdrawals. The dominoes keep falling.
theblock.coBabel Finance suspends withdrawals, citing 'unusual liquidity pressures'The crypto financial services provider announced the move in a post on its website on Friday.
BlockFi is struggling to raise cash. No kidding. Writing on the wall here guys... h/t @fintechfrank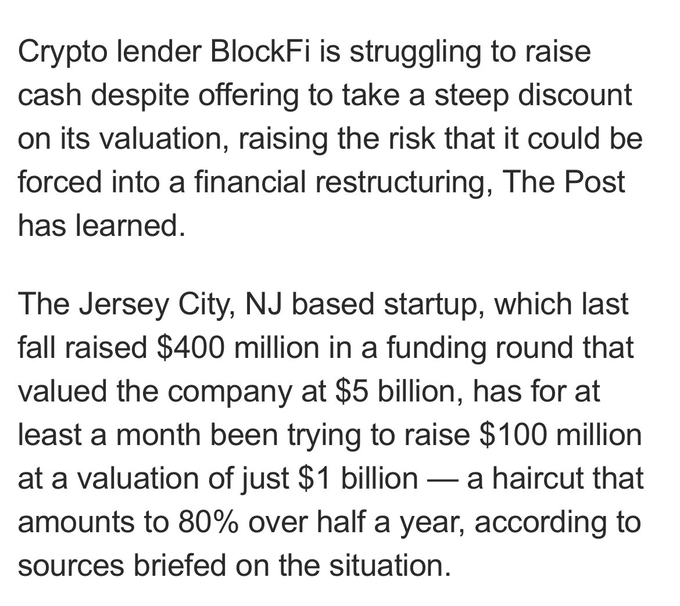 💡
We publish a daily dose of decentralization here every day (UTC+8), for additional daily updates follow us on Mastodon, Twitter, Telegram or Element (Matrix). Please like & share all our output. We rely on User-Generated Content so why not write for us. We also avoid ads but welcome sponsorship and donations to help us continue our work - all major cryptos accepted. Contact us at decentralize.today and at blog@decentralize.today - many thanks for all the donations received recently, much appreciated, DT