This thread courtesy of Dr Ron Pol.
1/ This is the first in a new series summarizing research papers at the intersection of anti-money laundering discourse and effectiveness and outcomes science, a surprisingly rare confluence. #AML #KYC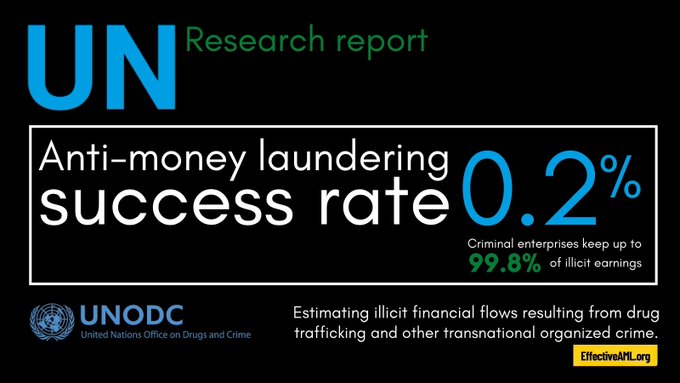 2/ Context: Before the modern anti-money laundering era, "follow the money" policing was proving increasingly productive, culminating in the "Maxi trial" in the late 1980s, the most significant trial against the Sicilian mafia & reportedly the biggest trial in world history.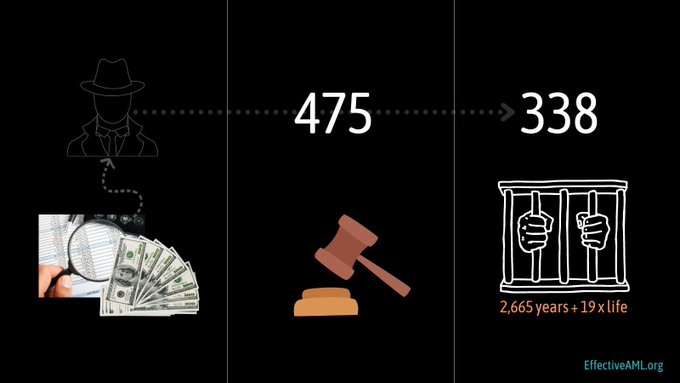 3/ Paradoxically, the modern global AML movement, which began in 1990, ostensibly based on "follow the money" ideas, has not been as effective as hoped. Scientists soon exposed serious flaws, but for many people the first awareness of serious problems came with a 2011 UN report.
4/ For two decades, FATF insisted that AML effectiveness was defined by adherence to its standards. Then, in 2011, the United Nations issued a 138pp report which asked (and answered) a different question about effectiveness; delivering a stunning rebuke to the compliance mantra.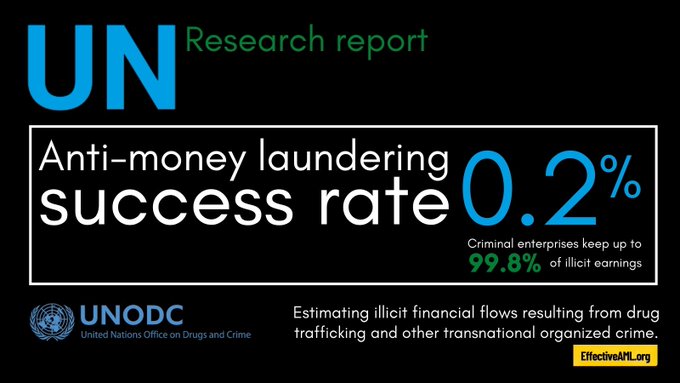 5/ " 'follow the money' has been sound advice in law enforcement...for decades. Nevertheless, tracking the flows of illicit funds generated by drug trafficking and organized crime and analysing [their] magnitude and…laundering through...financial systems remain daunting tasks."
6/ "Prior to this report, perhaps the most widely quoted figure for the extent of money-laundering was the IMF's 'consensus range' of between 2-5 per cent of global GDP, made public in 1998." [Still cited uncritically today, "the IMF estimate" is a myth, Ed].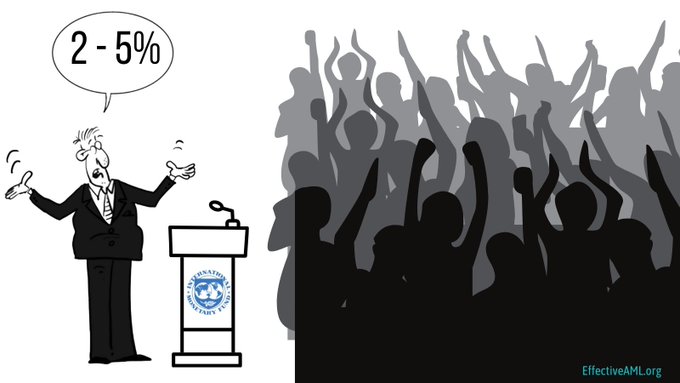 7/ "A meta-analysis of the results from various studies suggests that all criminal proceeds are likely to amount to some 3.6% of global GDP (2.3%-5.5%), equivalent to about US$2.1 trillion (2009)."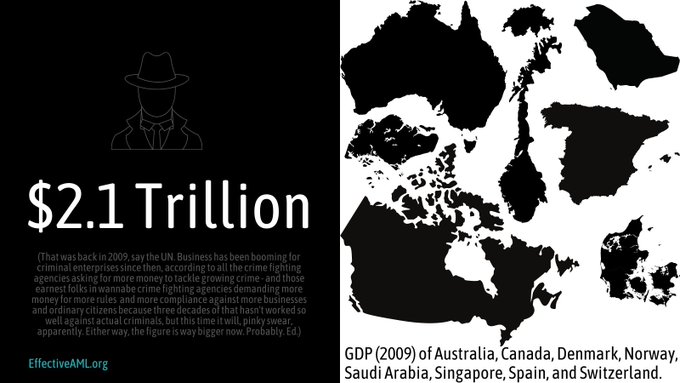 😃
We publish a daily dose of decentralization here every day (UTC+8), for additional daily updates follow us on Mastodon, Twitter, Telegram or Element (Matrix). Please like & share all our output. We rely on User-Generated Content so why not write for us and since we try to avoid ads and sponsorship, why not donate to help us continue our work - all major cryptos accepted. You can contact us at decentralize.today and at blog@decentralize.today