TWEETSTORM is an occasional feature on decentralize.today where we share threads , mostly from Twitter, that we think deserve a wider audience, some are informative, some educational, some amusing and others yet are controversial...we dig these out for you so you don't have to!

1/ NFTs can be more than just static jpegs on a blockchain.
Dynamic NFTs provide a canvas for real-world utility.
A few dynamic #NFT (#dNFT) use cases: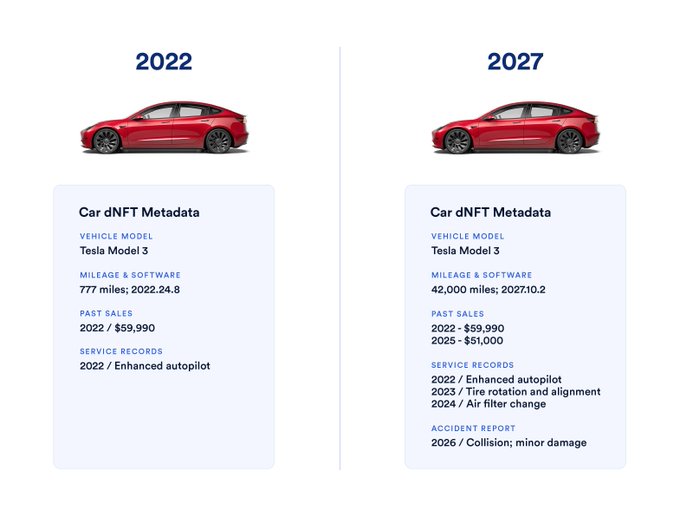 2/ The next step in the evolution of #NFTs is just getting started. a dynamic NFT is an NFT that can change based on external conditions.
Changes to the NFT metadata are encoded in the smart contract that updates when predefined conditions are met.

3/ NFTs can be programmed in an infinite number of ways.
For example, your #teslamodel3 from @elonmusk can be tokenized as a dNFT with metadata updated to reflect its service records, mileage, accident report, market value, and more.

4/ The metadata of a dNFT representing your house can change to reflect maintenance history, past sales, and age.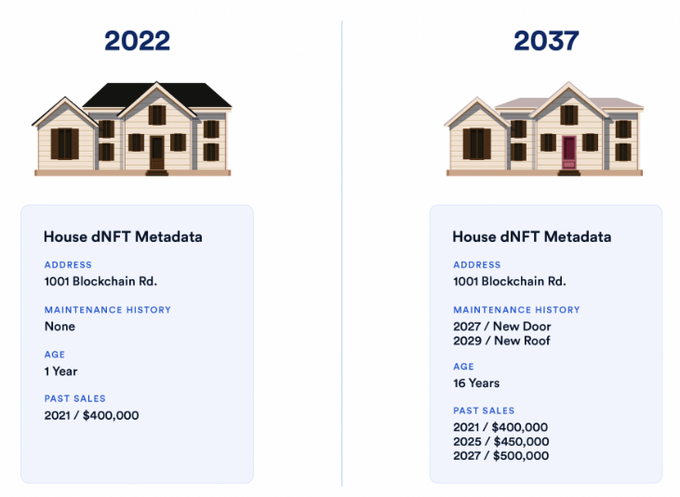 5/ Retail stores can build robust, automatically executing loyalty reward programs by leveraging #Chainlink services within dNFTs.


6/ #BlockchainGaming projects can create dNFTs representing in-game characters that automatically update.
Like when the player has logged a specific amount of time played or achieved other player progression milestones.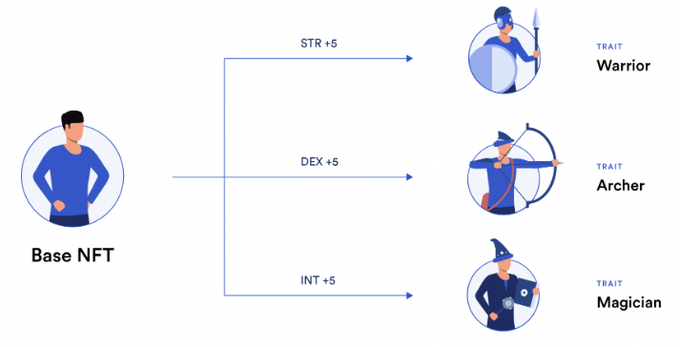 7/ Interested and want to learn how to build your first dynamic NFT?
OG Tweet (in privacy friendly Nitter format :-))
---
Yeah...we're still not sure we 'get' NFTs but this is good info!
---
💡
We publish daily doses of decentralization every day and boost out on
Mastodon
,
Twitter
,
Telegram
, Tribel and
Element
(Matrix). Please like & share our output. We rely on you for content, so why not
write
for us. We welcome sponsorship and
donations
to help us continue our work - all major cryptos accepted or buy us a coffee. Contact us at blog@decentralize.today - many thanks for all donations received, much appreciated.