And here's a short tweetstorm thread to explain why...thanks to David Zell@DavidZell_ and the BPI...
Bitcoin Policy Institute memo debunks claims that #Bitcoin will help Russia evade sanctions, argues that BTC helps individuals in Ukraine and Russia.🧵
Bitcoin is facilitating tens of millions of $ in aid to Ukraine & helping Russian citizens escape the collapsing ruble, further weakening Russia while dampening unintended harm to its people.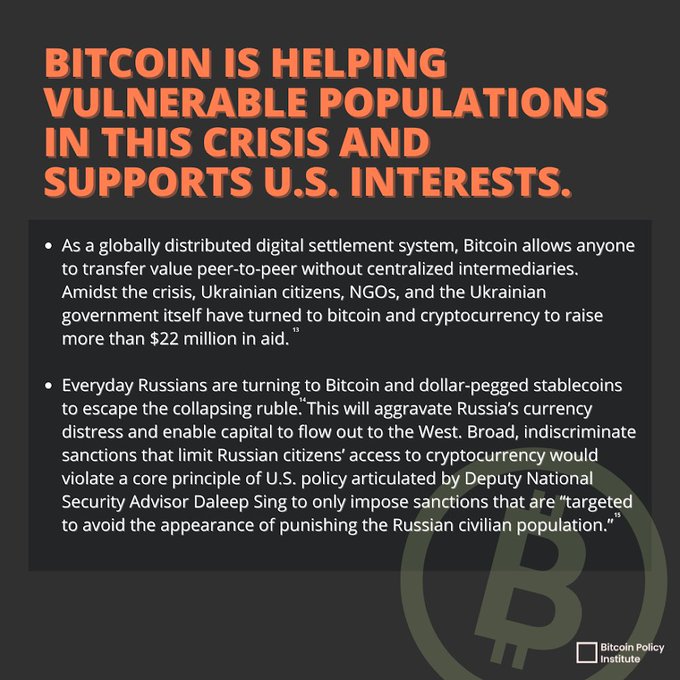 With its substantial gold and yuan reserves, limited trade with China is far more viable than a pivot to BTC.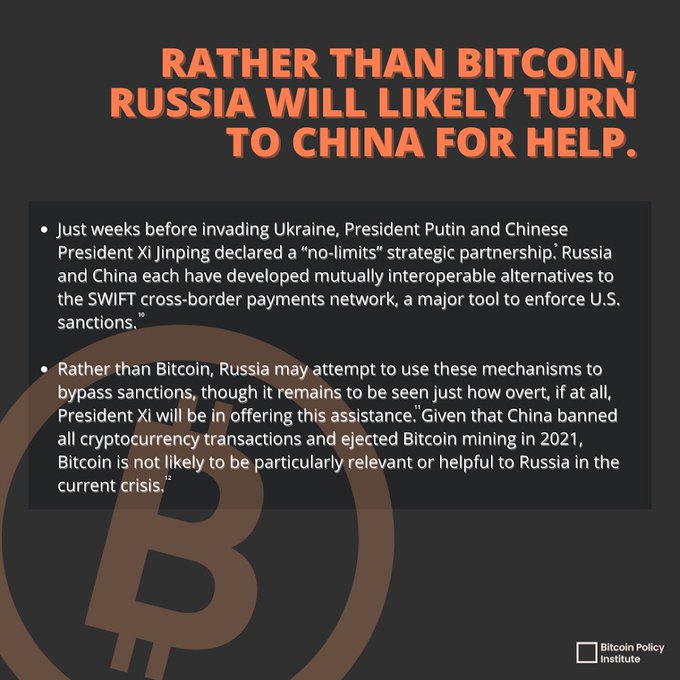 Here's the full 1-pager you can share when you encounter claims about Bitcoin's role in sanctions evasion.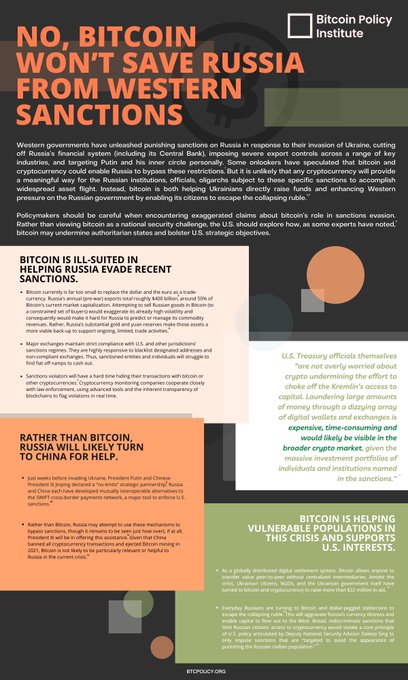 "Rather than viewing bitcoin as a national security challenge, the U.S. should explore how, as some experts have noted, bitcoin may undermine authoritarian states and bolster U.S. strategic objectives."
Read the full policy memo here:
btcpolicy.orgNo, Bitcoin Won't Save Russia from Western SanctionsBitcoin is both helping Ukrainians directly raise funds and enhancing Western pressure on Russia.
So now you know! Thanks again to David Zell@DavidZell_