One of the most prolific educational writers on Bitcoin in recent times has been @AnilSaidSo , we have featured his work extensively and are delighted to do so again with this short 'deconstructed' infographic and a plug for his book!
In the Digital Age there will not be 100's or 1000's of different monies. There will be only one. Today, all logic points to it being #Bitcoin
Let's start with the process of exchanging one good or service for another. A process known as bartering.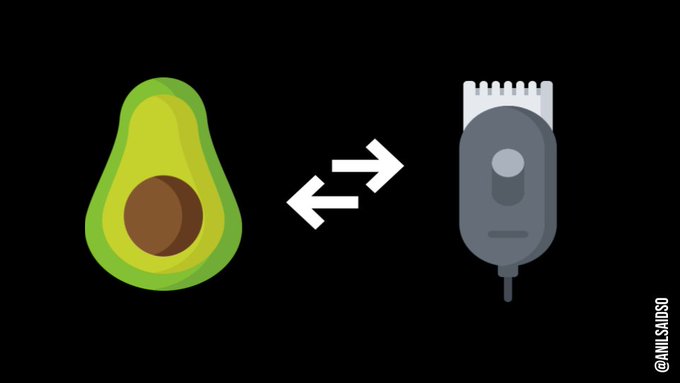 Barter can work at small scales. Let's look at an example with 6 different items.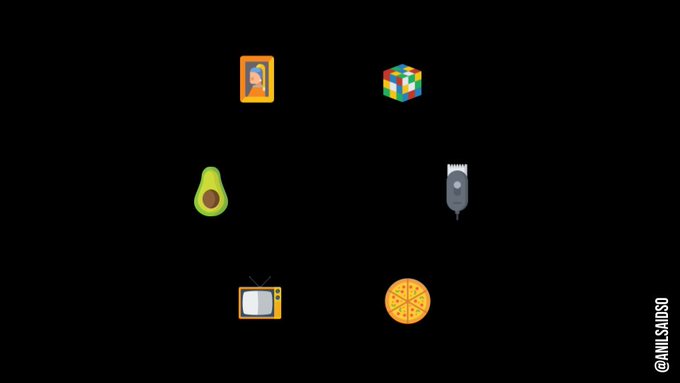 These 6 items have 15 individual relationships or exchange rates.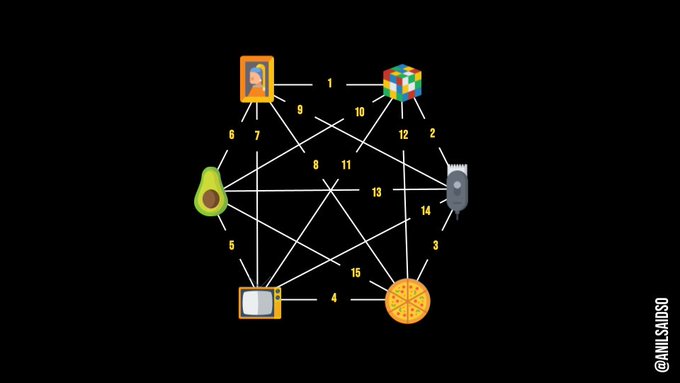 An economy with just 500 items will have 124,750 individual exchange rates. This makes a barter system infeasible for a complex economy of millions of items.

This problem (a coincidence of wants) is solved by using a single common medium at the center of all transactions. Often the most tradable good in an economy is termed 'money'. Previously, a process decided by the free-market. Now a top-down phenomena, imposed by govt's.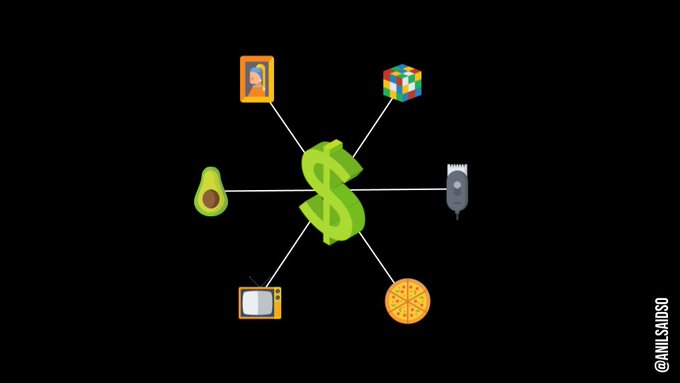 When we zoom out, we may find that there's different money being used in different regions where barriers exist between them.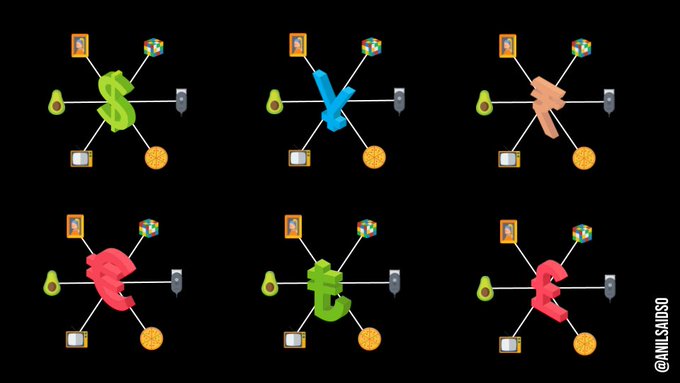 In the case of sovereign nations, a few things help create barriers and ensure a monetary monopoly:
Physical borders, capital controls, legal tender laws.
But we now have a global digital communications network (the internet). This is breaking down borders and creating a single market, enabling international commerce at the level of the individual.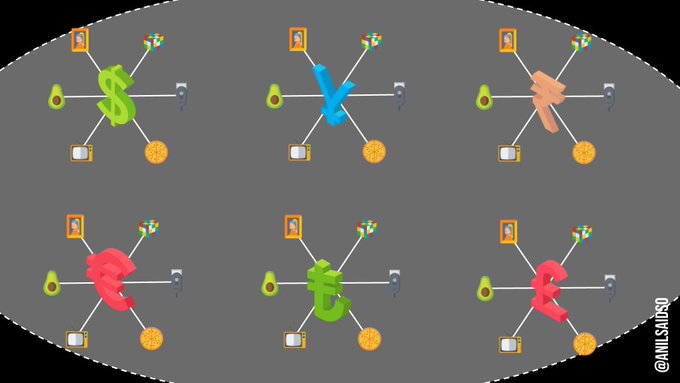 So, we now come across a similar version of our barter problem. And once again we'll converge, this time on a single global monetary medium.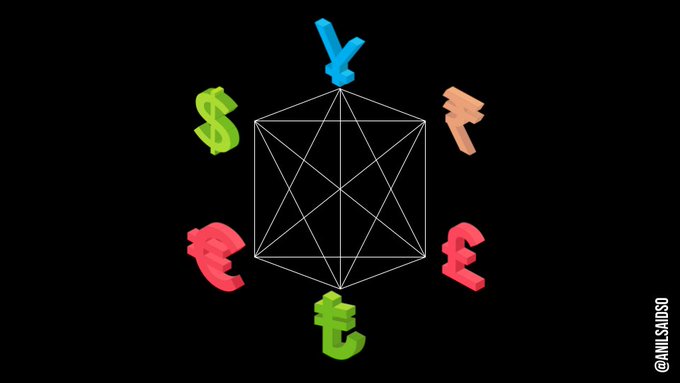 The chosen medium to bridge this gap will need to be: 1. Neutral (no single group has seigniorage) 2. Global (accessible everywhere) 3. Transparent (anyone can verify & audit) 4. Indestructible (cannot be shut down) 5. Peer-to-peer (enable commerce at the individual level)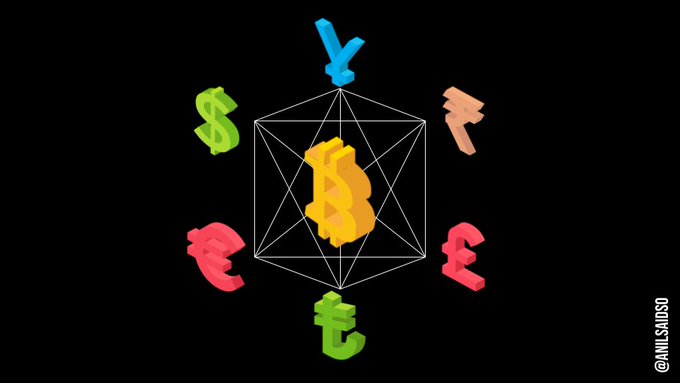 We end up with a global economy, bypassing jurisdictionally-restricted money, transacting through one common digital monetary medium. Right now, all evidence points to that being #Bitcoin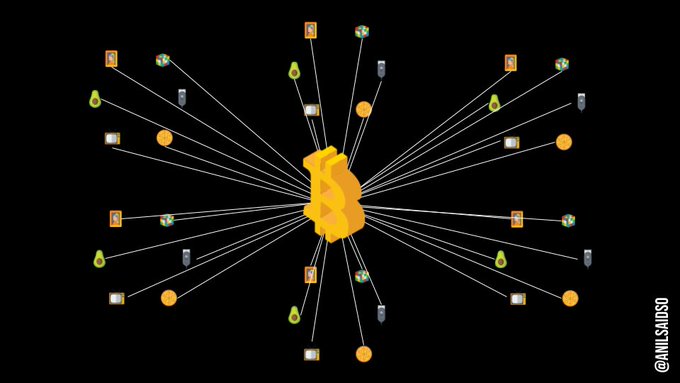 About the author
Anil is an independent bitcoin educator based in Canada. He holds an MBA, CBP and was part of MIT's inaugural FinTech certificate cohort. He's guest-lectured at Business schools and launched the first Bitcoin-specific university scholarship in Canada. His focus is on simplifying concepts through visuals and storytelling to make bitcoin easier to comprehend.
You can follow him on Twitter @anilsaidso
You can pre-order his book below representing approximately 3,000 hours of research, teaching, writing and design in an effort to best communicate Bitcoin as a concept.