After several days of consolidation, BTC has finally shown some action today as it tries to test the 50-MA in the daily chart - price currently around ~9,300. If price successfully breaks the 50-MA, the next resistance is around 9,700, while current structure has established 9,100 - 9,000 as immediate support area. Meanwhile, 4H chart shows that price has broken its trendline resistance and a strong momentum could move price towards nearest resistance levels around 9,500 - 9,700. Invalidation point: if price reverts back below the 50-MA in the daily. Key levels remain at around 10,000 for key resistance and around 8,600 - 8,800 for key support.
Global market cap is at $276B, while BTC's market cap is at $171B.
Mastercard has reached out to cryptocurrency firms to encourage them to apply and become partners with them as part of its newly-expanded cryptocurrency card program. The firm announced on July 20 that it's simplifying access to its Accelerate program for crypto card issuers which will allow applicants to be onboarded as partners in just weeks. With the Accelerate program, partners will be given support with their market entry, continued growth, and international expansion. Raj Dhamodharan, executive vice president of digital assets and blockchain products and partnerships at Mastercard, said that the cryptocurrency market continues to mature and Mastercard is going to create safe and secure experiences for consumers and business in the digital economy.
Telecom, Argentina's largest telecommunications company, has fallen victim to a ransomware attack, with hackers demanding $7.5 million in Monero (XMR) - an amount that will double to $15 million if the company does not pay within 48 hours. According to El Tribuno, the attack took place on July 18, with it being ultimately contained by the company's IT workers. The attack caused "extensive damage" to Telecom's network after the ransomware was deployed to more than 18,000 workstations across the company.
A statement by Telecom read - "Telecom reports that it managed to contain a cyber attack attempt, of global dispersion, on its platforms. No critical services of the company were affected. It should also be noted that no client of the company was affected by this situation, as well as the bases of company data." Most official websites belongin to Telecom are now online after downtime suffered after the attack, and services such as landlines, mobile phones, or the internet seemingly did not get affected.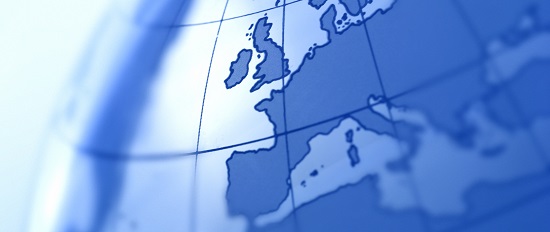 The central bank of France (Banque de France) has picked eight potential candidates to test the integration of a central bank digital currency (CBDC) for interbank settlements. The participants include mainstream companies Accenture, HSBC, Societe Generale, as well as smaller crypto-focused companies like Seba Bank and LiquiShare. Banque de France will now start working with each of the eight players on their proposed experiments over the coming months, aiming to explore "new methods of exchanging financial instruments," as well as trying to establish how CBDCs can be distributed and used for cross-border payments. Notedly, Banque de France seems to be researching wholesale rather then retail uses for the digital euro.

This Daily Dose was brought to you by SCI News Channel.