DT has received this highly concerning press release from Tutanota.
"In its draft law to combat child sexual abuse, the EU Commission describes one of the most sophisticated mass surveillance apparatuses ever deployed outside China" says Matthias Pfau, CEO of the encrypted email service Tutanota.

"Even if an AI scans your private messages, it remains warrantless mass surveillance of everyone. Once again, the EU Commission is using child protection as a pretext to introduce mass surveillance without any reason."

The Commission proposes a new mass surveillance system that would read private text messages, not only to detect CSAM, but to detect "grooming".

"This would be the worst surveillance mechanism ever established outside of China, and all in the pretext of protecting children", adds Pfau.

Surveillance mostly done to fight war on drugs

The EU Commission claims that this AI-based scanning is a balanced approach between protecting people's privacy and protecting children. In the German the Spiegel EU Commissioner Dubravka Šuica said: One in five children is a victim of sexual abuse and suffers "from the traumatic experience often for life."
However, publicly available data shows that most surveillance orders are issued in regards to drug related crimes, and not to protect the children.
This data makes one question whether the EU Commission's plan is only about protecting the children, or about introducing surveillance capabilities that can then, once established, also be used for other investigations.
Plan harms cybersecurity

An important topic that is completely neglected by the European Commission is cybersecurity.
Ways will be found to hack the process of client-side scanning. Malicious attackers could, for example, inject images or documents onto devices of people they want to discredit. Or malicious attackers might find a way to siphon off the data that is scanned on our devices and use it for cyberattacks.
"Security experts agree that a "back door only for the good guys" is not possible", concludes cryptography expert Pfau.
---
We have also received the following update from a favourite project of ours...Particl:
13-05-2022 - With the week coming to an end, the time for our weekly progress update has come! This week has been focused on working out a few issues and improvements following the release of Particl Desktop 3.2 last week.
So let's not wait any longer and look right into that!
---
Particl Desktop Progress Update
This week, we've been doing various maintenance work on Particl Desktop, notably by updating a couple of its dependencies. While this does not translate into visible progress in terms of features and added capability, and while it is time-consuming and tedious work for our developers, it needs to be done for security and compatibility purposes.
It's important to mention that working out the dependencies will also fix the issue associated with launching Particl Desktop 3.2 on specific OS environments, such as Fedora and Manjaro. This is the current main priority in terms of Particl Desktop.
Particl Core Progress Update
Core Codebase Maintenance 🛠️
We've been keeping up with upstream updates as part of our ever-ongoing effort to maintain Particl Core up-to-date with Bitcoin's latest version. Like last week, this process has taken most of Particl's core developer Tecnovert's time. You can always keep track of those changes by following this link.
What Updates to Expect in the Short-Term
In the coming weeks, you can expect a few updates on the future path forward for the project. We separate these updates into three main themes, which are as follows.
Plans for Particl Desktop 3.3 🗒️
Next week, we will be publishing our plans for Particl Desktop 3.3 and the expected additions we'll be making to the desktop client. This update will be less focused on new features but rather on improving the back-end code of the client to make it more secure, stable, and more user-configurable.
Stay tuned for more information published on Particl News on what's to come for Particl Desktop 3.3.
New Major Development Cycle (Post-3.3) 🚀
We've been quietly working hard on strategizing and planning the next development cycle for the past few weeks. We've identified crucial development milestones that need to be achieved for the Particl ecosystem to gain more success by easing adoption significantly.
Sometimes, for considerably positive changes to happen, one needs to think radically different and see things from a different perspective. Think outside-the-box. This is precisely the approach we've adopted when planning this new major development cycle, and we're excited to share it with you all very soon.
At present, we're finalizing a clear roadmap with specific milestones and objectives for the project. Its completion will significantly improve Particl's ecosystem as a whole — and tackle our mission from a different approach — and make it easier to access, use, and integrate within the current blockchain and "Web3" ecosystems.
We're not ready to announce the details just yet, but it will come shortly after we communicate our plans for the Particl Desktop 3.3 release.
Marketing Strategy in Light of the New Development Cycle 📢
We all agree that marketing is vital for a project's success, and we're excited to see the community discuss the topic with a strong passion. And with most things in life, timing is everything.
This is why we want to share our current outlook on marketing and our project promotion strategy moving forward, notably in relation to the upcoming major development cycle.
We'll be publishing more information on our strategy around the time that we'll post details on the new development cycle.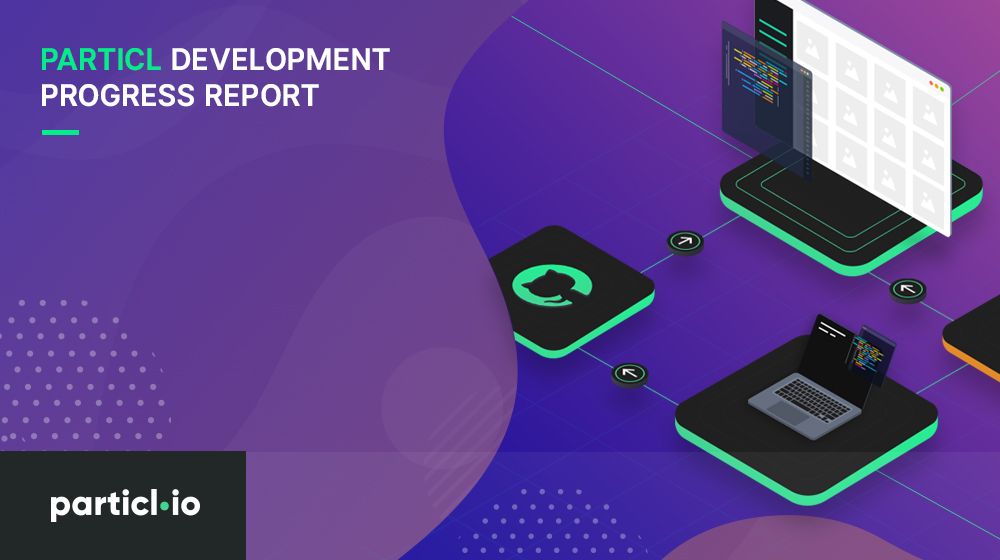 😃
We publish a daily dose of decentralization here every day (UTC+8), for additional daily updates follow us on Mastodon, Twitter, Telegram or Element (Matrix). Please like & share all our output. We rely on User-Generated Content so why not write for us and since we try to avoid ads and sponsorship, why not donate to help us continue our work - all major cryptos accepted. You can contact us at decentralize.today and at blog@decentralize.today - many thanks for all the donations received recently, much appreciated, DT