Guidance for contributing writers
We are always looking for quality content. Our contributing writers come from a variety of backgrounds, cultures and professions. And whilst some are specialists in their own fields, be it cyber-security, programming or as developers, others are authors, journalists,  entrepreneurs, business people or just concerned or knowledgeable individuals who choose to regularly share their views and insights.
We welcome original content and seek work that is creative, authentic, different and intriguing. Challenge our readers with an opinion piece; a book, product or service review; an interview, short story, personal recollection, technical evaluation, critique, letter...whatever, the format and subject matter is entirely up to you. (although we are obviously focused on privacy, decentralization, blockchain and cryptocurrencies).
We prefer impartial or critical insights over promotional content. If we feel your article purely promotes a singular product or service, we might propose the option of a sponsored submission.
We offer exposure to our regular (and expanding) readership of over 15,000 people from around the world with articles being pushed out through our extensive social media channels and messaging groups.
We also want to make the submission process for content as simple (and anonymous, if desired) as possible and so have two options:
Option one - writing under your own name
This option requires you becoming a registered writer.
All you need to do is contact us via an email or a Telegram, Riot or Threema message, (for which full details are given below) and include an email link.
Following receipt of the request, we will forward an invite and you can sign up. This will require a username and password.
It does not require you to provide your identity (unless you so chose to do so) and it is completely secure as we do not collect or store any of the IP data within our system.
Once you begin to submit your work, you can decide what you wish to disclose in the bio section we can include at the end of any published articles.
And to assist with your submission, we provide you with access to the Ghost editor app, one of the most powerful & versatile open source publishing platforms around and you'll be able to select from the three official apps, on Linux, Mac or Windows.
For further information and a preview of the editing features, see our Writers Recipe Book page. (https://dt.gl/ghost/#/editor/page/5e7c7ace01768511738198e4)
Option two - posting anonymously
This option requires next to nothing! Just drop us an email, Telegram, Element/Riot or Threema message with your article in plain text and we'll publish it for you under any suggested name or simply as 'Anonymous'! And we are more than happy to receive your email with PGP encryption applied!
Whistleblowers welcome!
Email: blog@decentralize.today
PGP encrypted email: pgp@decentralize.today
-----BEGIN PGP PUBLIC KEY BLOCK-----
Version: OpenPGP.js v4.6.2
Comment: https://openpgpjs.org

xjMEXoKX3hYJKwYBBAHaRw8BAQdAjLYMQO3ahLazOGpnVJnw2W2jMI8QocUa
Vsc3yAxVeVPNL3BncEBkZWNlbnRyYWxpemUudG9kYXkgPHBncEBkZWNlbnRy
YWxpemUudG9kYXk+wncEEBYKAB8FAl6Cl94GCwkHCAMCBBUICgIDFgIBAhkB
AhsDAh4BAAoJELsKYL/02ZS70vMA/2iE4QJ2Xygd6YdZPCwGBAHQ6M11a+sk
ttEQCaNl4Ts3APwNNXF4SWQ6k3Wlw7ejzWp0epe7YkgRvB0GdBqyMrdYB844
BF6Cl94SCisGAQQBl1UBBQEBB0CUiMl40nPYBQItMqcb0gxmfMcxWwRHLeB4
lcotWgi9WAMBCAfCYQQYFggACQUCXoKX3gIbDAAKCRC7CmC/9NmUu58YAP4r
fhxWLniY0kZZ3nZuZJ+CNMjN7rRRcrdUCordJtzqegD/atONpQsq7NjILXlC
CTtzwwWnE5Xc1n4KW3nLh6mnVAg=
=k4Rs
-----END PGP PUBLIC KEY BLOCK-----
Submit via submit.as:
https://submit.as/decentralize/guidance-for-contributing-writers
Telegram: O_S_Layman
Element: hamok888
Threema: 9FW37R44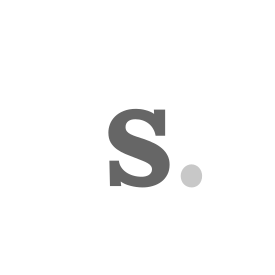 PLUS: We promote your content!
You write, we promote!
After review by the decentralize.today editorial team to ensure compliance with our terms (https://dt.gl/legal/) and the optimization of the submission including privacy protection and meta title, tags & description generation (please feel free to submit your own preferred or suggested inputs), we will post on our front page and also through our extensive social networking channels and messaging groups.
Twitter/Nitter
Mastodon
Telegram

Element
Our Element/Riot address:   https://matrix.to/#/%23decentralizetoday%3Amatrix.org